When you're following a keto diet, some Easter classics just won't work.
But, there are plenty of delicious and easy recipes that are keto-friendly and taste so good, that your family won't mind adding them to the spread.
If you need some fresh ideas for a keto or low-carb Easter brunch and dinner here are some fantastic recipes for your holiday meal.
This selection of recipes includes breakfast, brunch, lunch, dinner, and even appetizer options to create your best Easter menu ever.
I tried to select options that are reminiscent of traditional Easter table dishes.
You're gonna LOVE these low-carb recipes!
From classic ham, leg of lamb, and deviled eggs you are sure to find your perfect combination of recipes below to make the best holiday dinner ever.
Enjoy these low-carb Easter dinner recipes!
---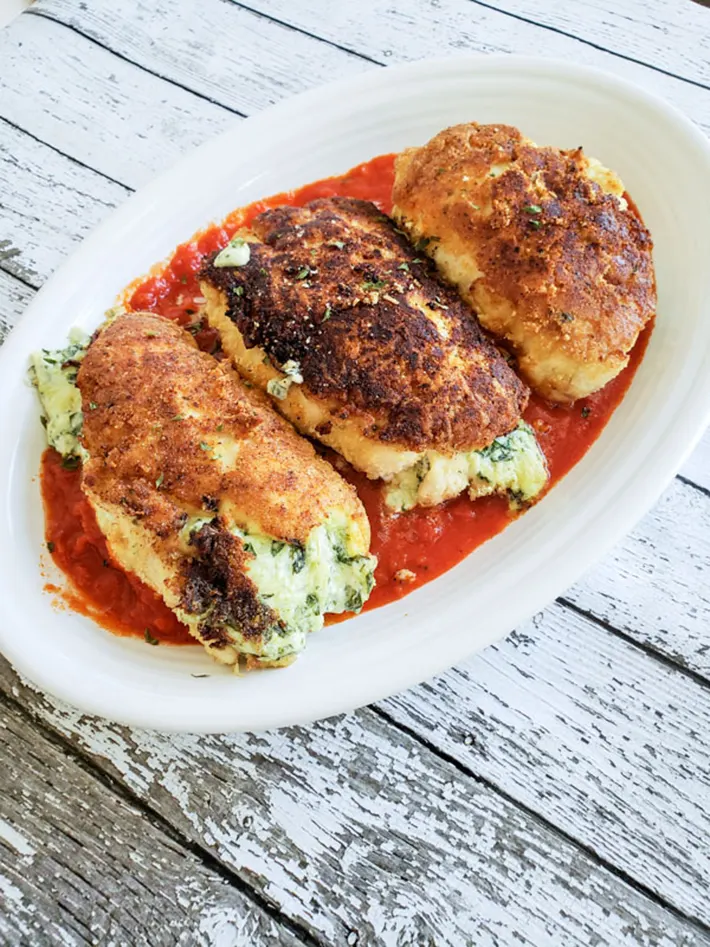 This Stuffed Chicken Breasts recipe is Keto/Low Carb friendly and easy enough for a weeknight!
These make a great weeknight dinner. Even kids should enjoy this recipe… who doesn't like chicken and cheese?!
This recipe comes together pretty quick, with just prepping for the meat itself, mixing up the filling, and then getting the dredge (or coating of eggs and breading) ready while the chicken chills in the refrigerator.
Full recipe here
---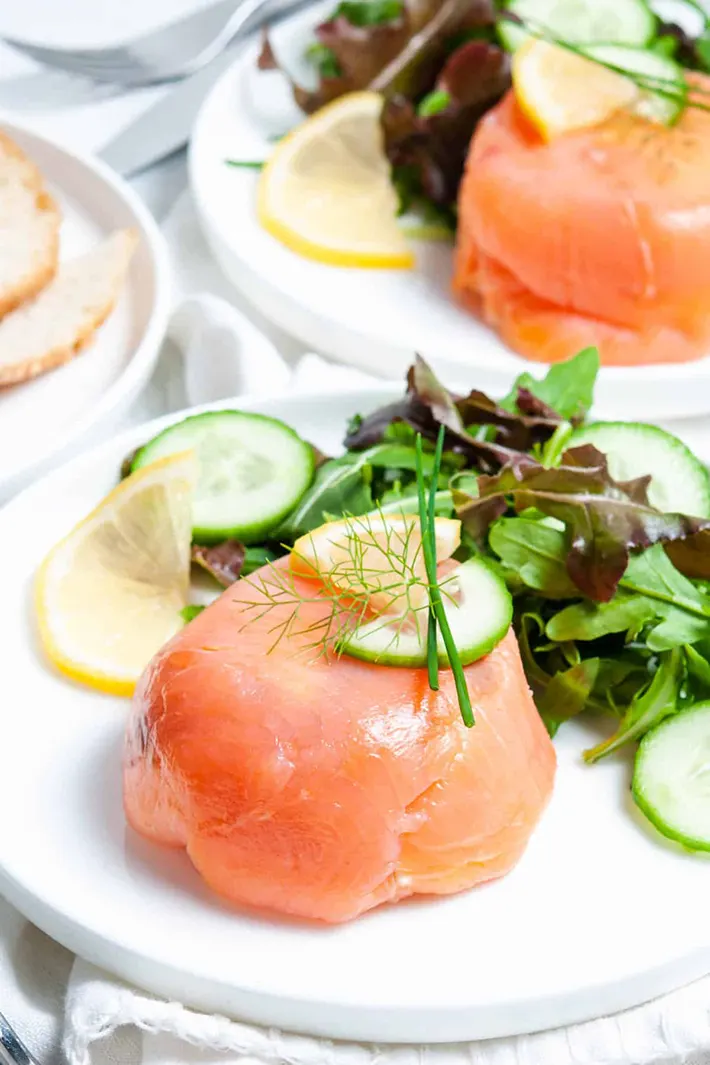 These delicious Smoked Salmon Parcels are an elegant starter.
It takes only 15 minutes to prepare them, then just place them in the fridge for two hours to firm up. So simple, and so delicious!
The Smoked Salmon Parcels are perfect for relaxed entertaining as they can be made a day in advance.
Full recipe here
---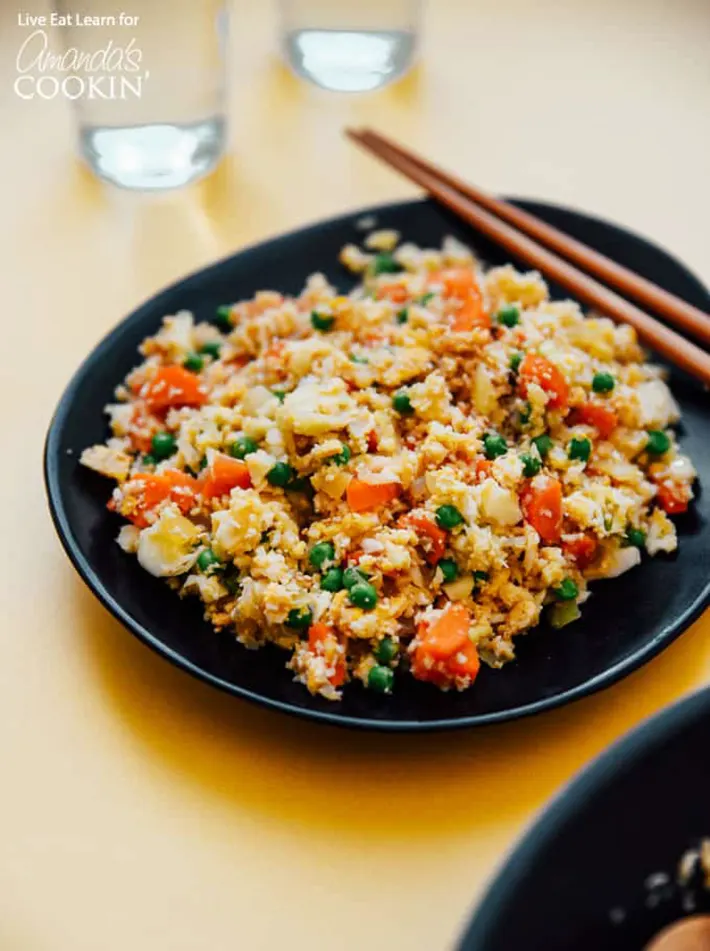 This Cauliflower Fried Rice is a delicious, low-carb alternative to traditional fried rice (and with loads of Asian-inspired flavor, you don't even miss the rice!)
Making this Cauliflower Fried Rice might even be easier than traditional fried rice because there's no boiling involved!
Full recipe here
---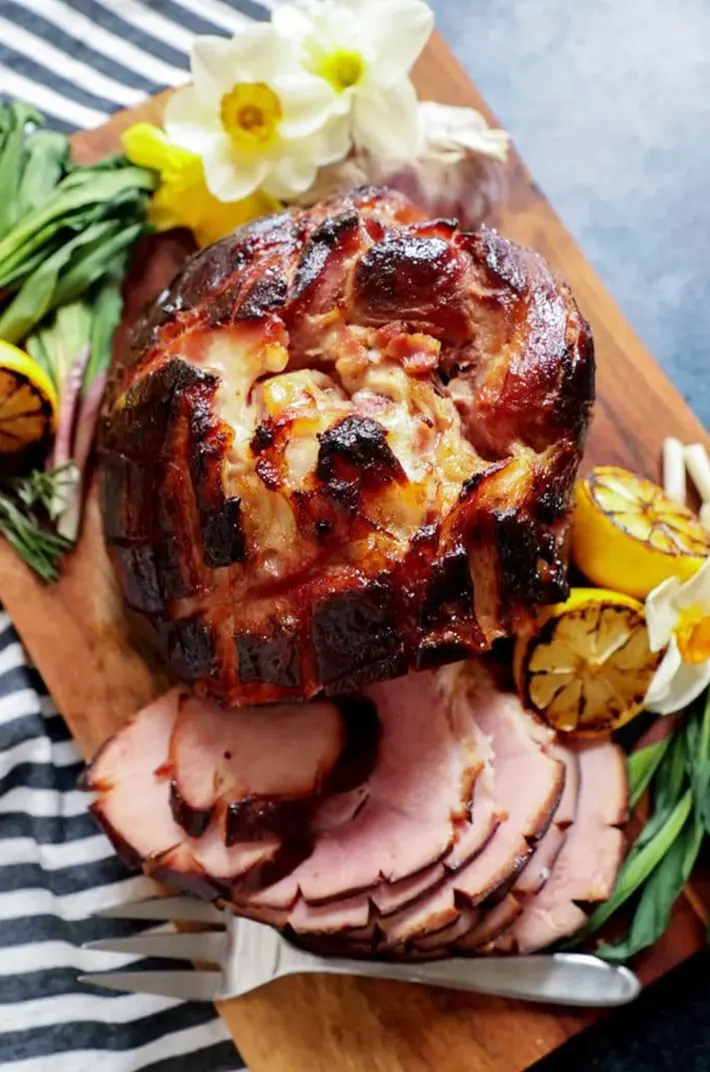 Everyone wants a show-stopping ham for their holiday table.
Learn how to make a low-carb and keto bourbon-glazed ham with a few helpful tips and techniques from a culinary arts teacher!
The holidays are happily packed with so many delicious sugary treats, that sometimes you want to keep the main dish (aka the ham) sugar-free.
This is an easy foolproof guide to mastering a ham in a keto-friendly fashion without disappointing your sugar and carb-loving guests.
Full recipe here
---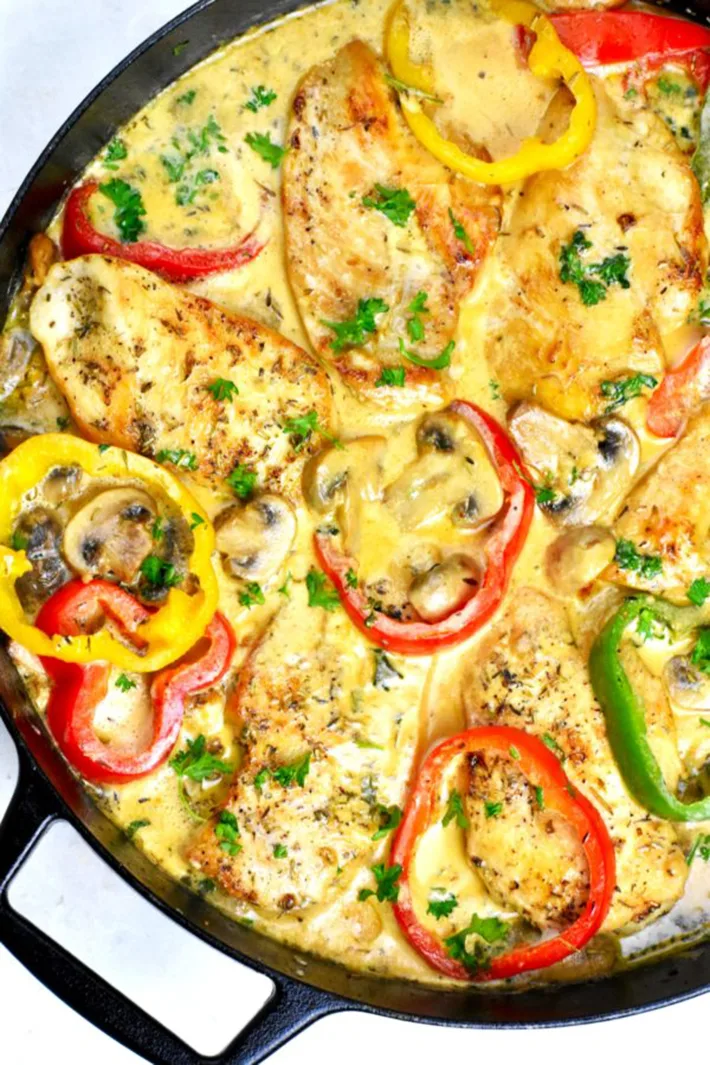 If you are on the lookout and thinking "I want an easy chicken recipe"… here it is.
Just one look at this golden seared chicken smothered in a creamy sauce, sprinkled with colorful veggies, and everyone around the table is one happy clan.
It's like you've been served a restaurant-quality chicken dish in the comfort of your own home.
Full recipe here
---
An easy one-pan weeknight meal that's so convenient, family-friendly, and delicious!
This sheet pan chicken thighs with brussels sprouts never disappoint.
It's definitely a breeze to throw together, and it's bursting with flavors!
Full recipe here
---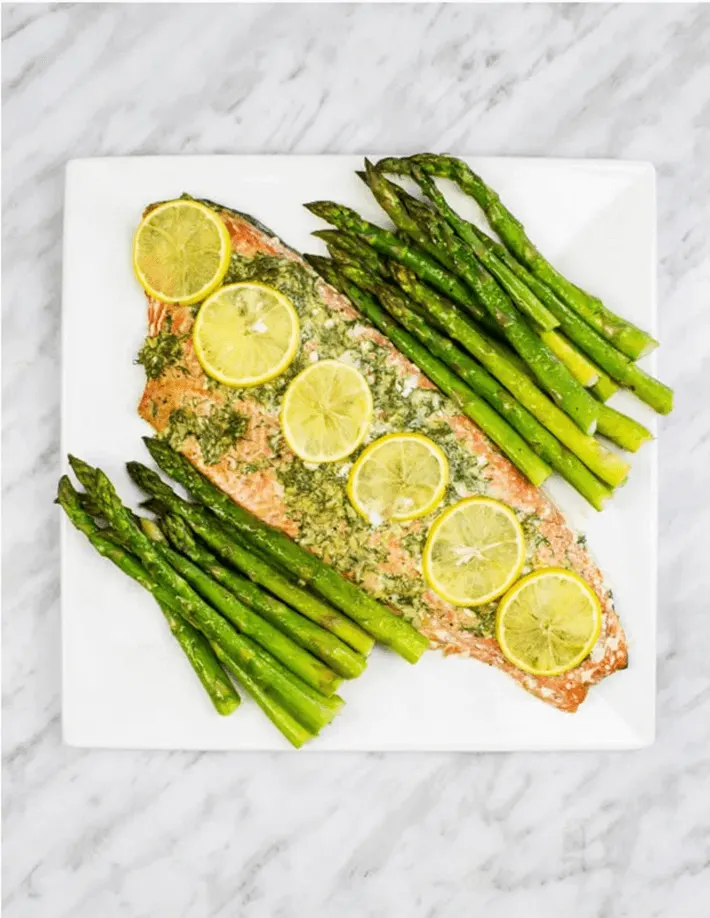 If you love spring flavors but don't want a mess, check out this Sheet Pan Salmon & Asparagus that's perfect for Easter feasts!
Sheet Pan Salmon & Asparagus is a remarkably easy meal that's so impressive looking, that everyone will think you've been slaving away in the kitchen for hours.
Full recipe here
---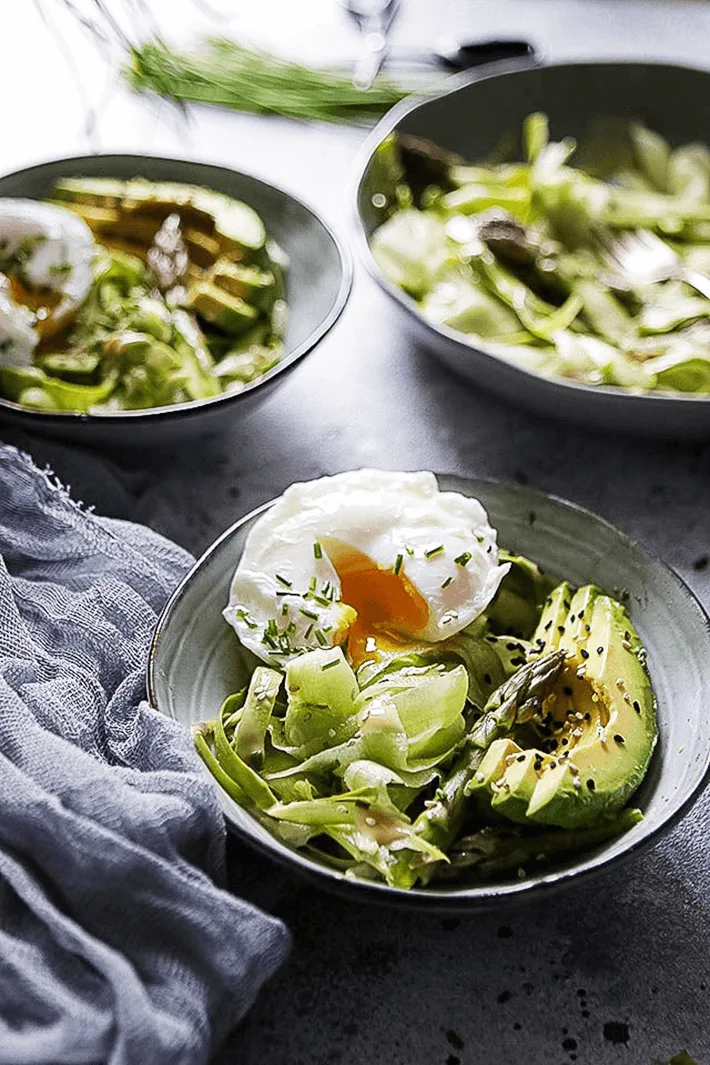 Vibrant and crisp shaved asparagus salad with peanut dressing is perfect for Easter brunch or any springtime gathering.
Raw asparagus is paired with cucumber, avocado, and egg for a nutritious and flavorful spring dish.
This vibrant and fresh asparagus salad makes for an impressive appetizer, brunch, or lunch option full of nutrients and spring flavors!
Full recipe here
---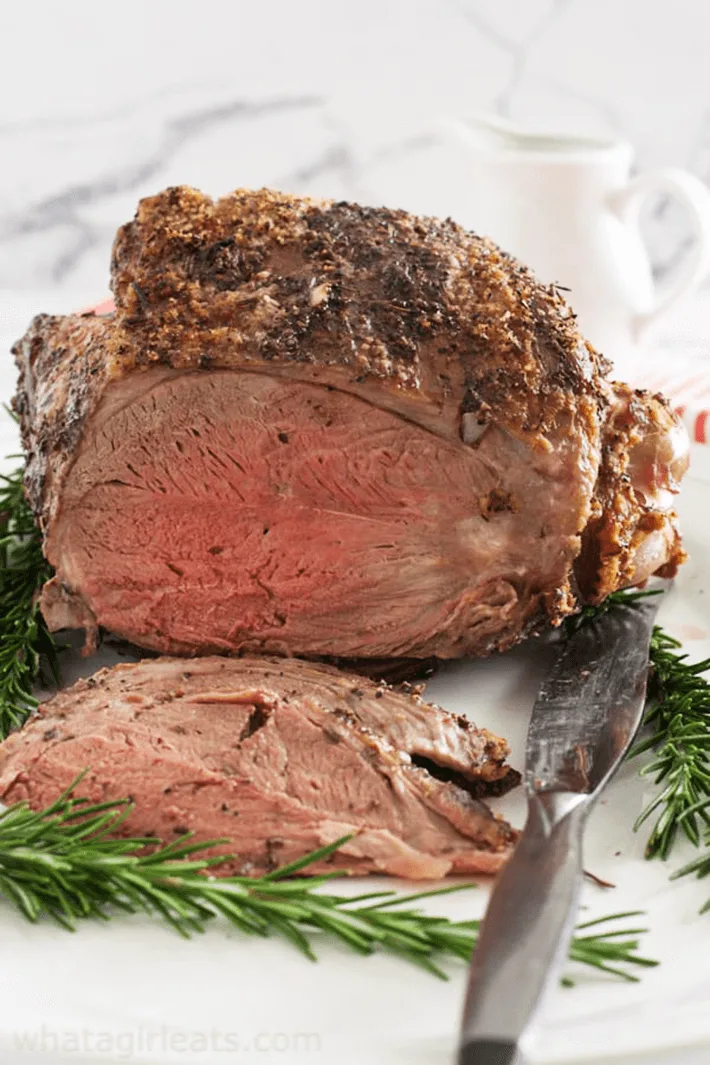 This rosemary and garlic roasted leg of lamb is a traditional Easter dish.
It's naturally low carb, gluten-free and keto-friendly.
Full recipe here
---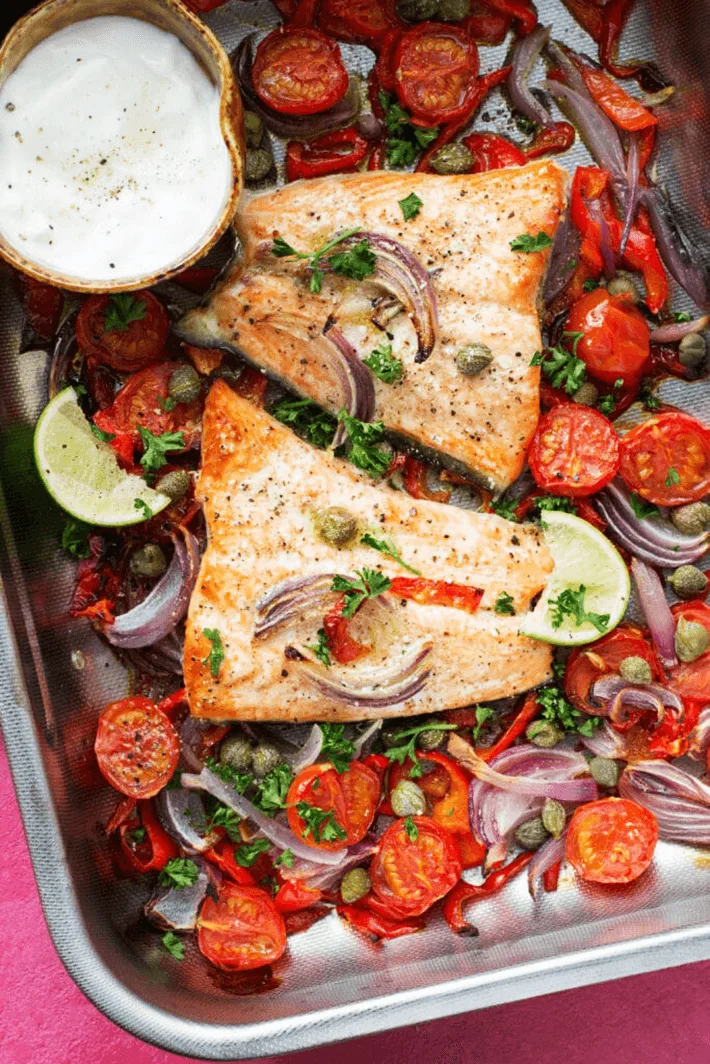 This easy keto one-pan salmon dinner recipe is so good that you will end up making it at least once a week.
Try it with tomatoes and peppers as suggested or get creative with seasonal produce or any other low-carb vegetables you have on hand.
Full recipe here
---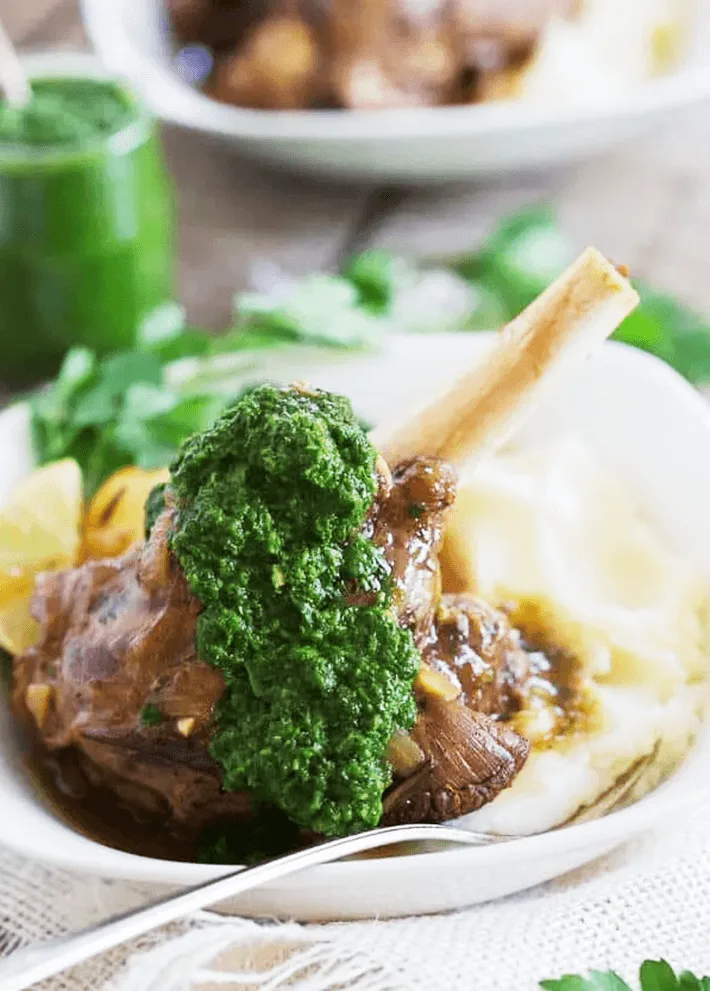 These citrus braised lamb shanks are served with spicy green harissa.
They're cooked until falling off the bone tender and served with sweet and tangy citrus juices.
Full recipe here
---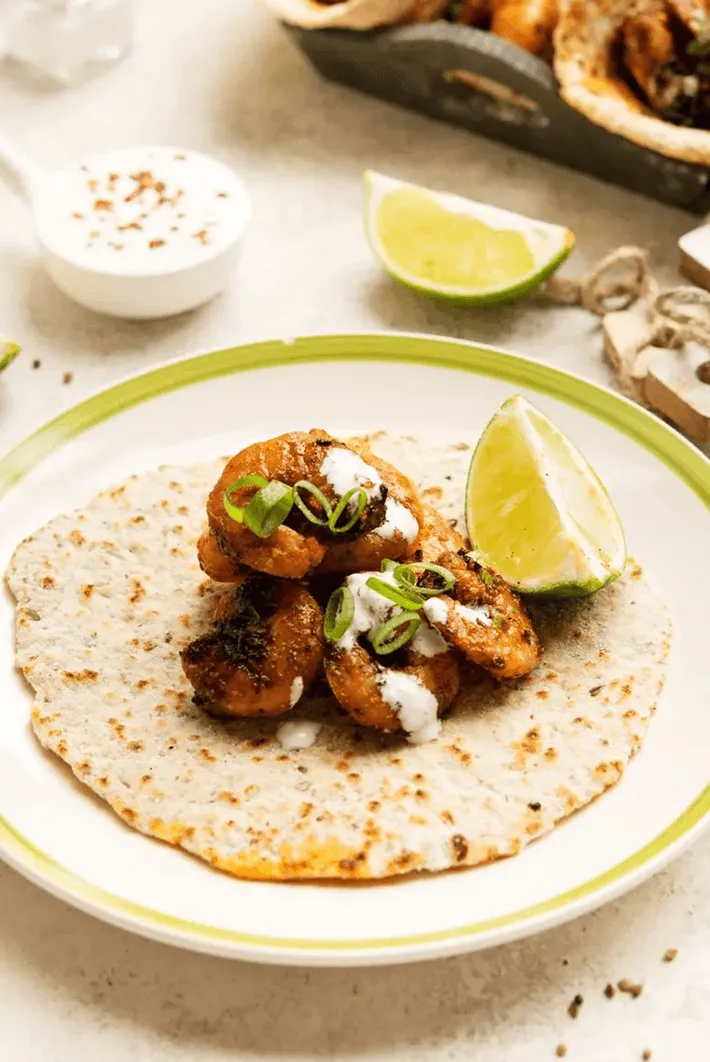 Blackened shrimp tacos are flavored with Cajun seasoning, plump shrimp, and homemade low-carb taco shells. It's so quick and easy to make.
This healthy shrimp taco recipe is the perfect excuse to bring out your favorite toppings and have a festive Mexican-inspired meal.
Full recipe here
---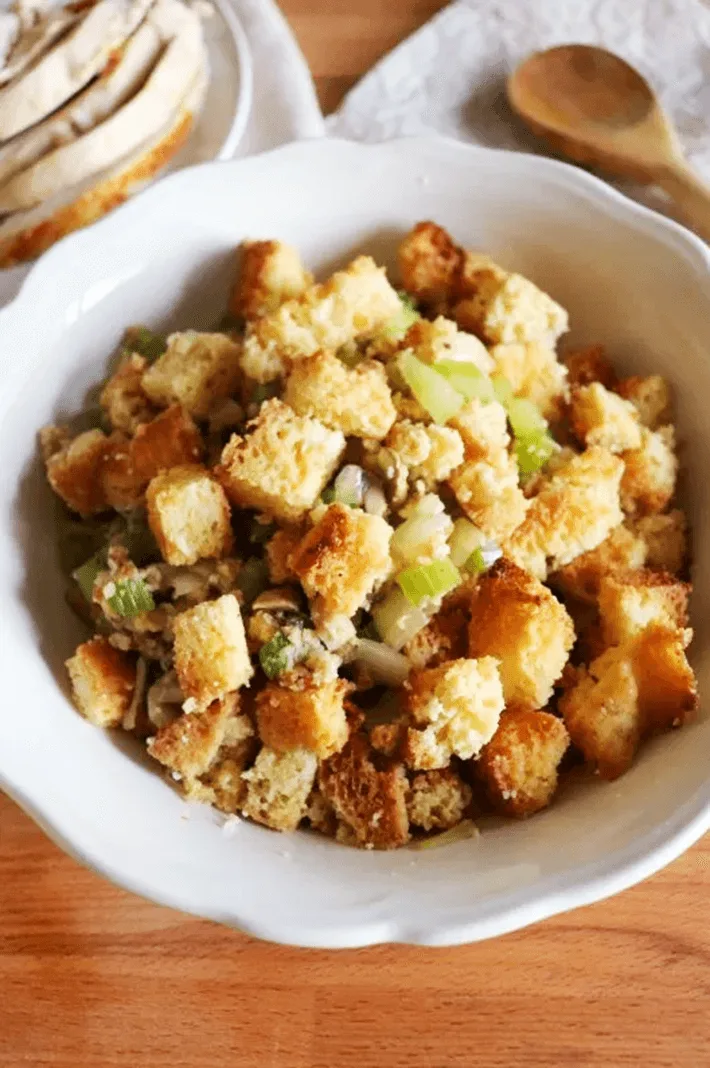 This is seriously THE BEST keto stovetop stuffing recipe!
It makes the most delicious side dish for Easter, Thanksgiving, or Christmas.
Total bonus is that this low-carb stuffing is made completely from scratch too!
Full recipe here
---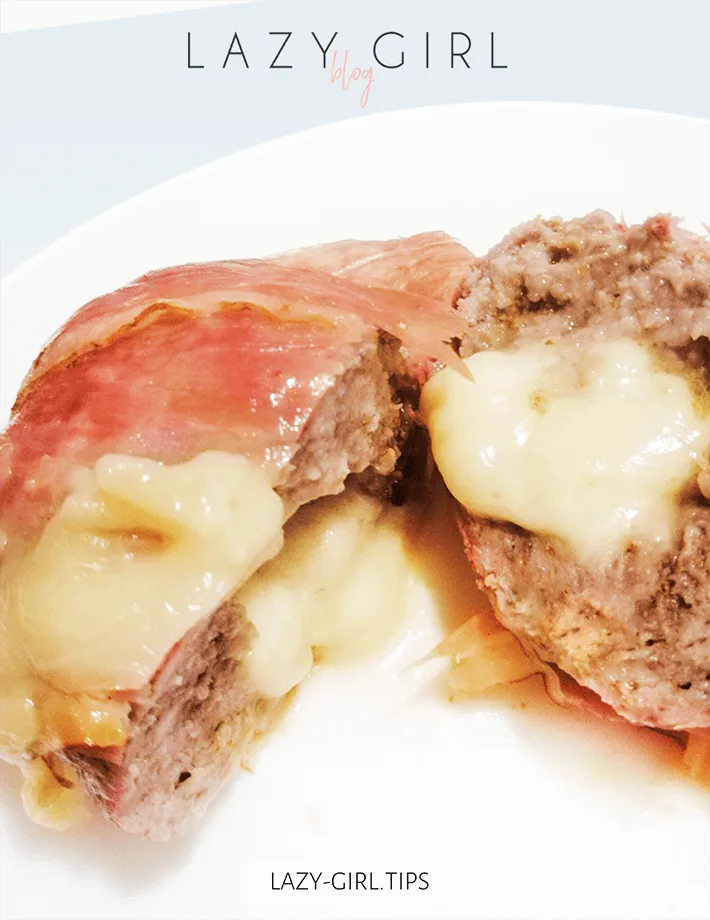 Have it your way — keto and delicious!
These Keto Bacon Wrapped and Cheese Stuffed Burgers are delicious and very filling but with none of the carbs to spike your blood sugar levels and trigger cravings.
You can finally enjoy a burger that tastes just like the real deal and even include it in your keto meal plan.
They are easy to make and even easier to eat, juicy, cheesy, and loaded with flavor!
Full recipe here
---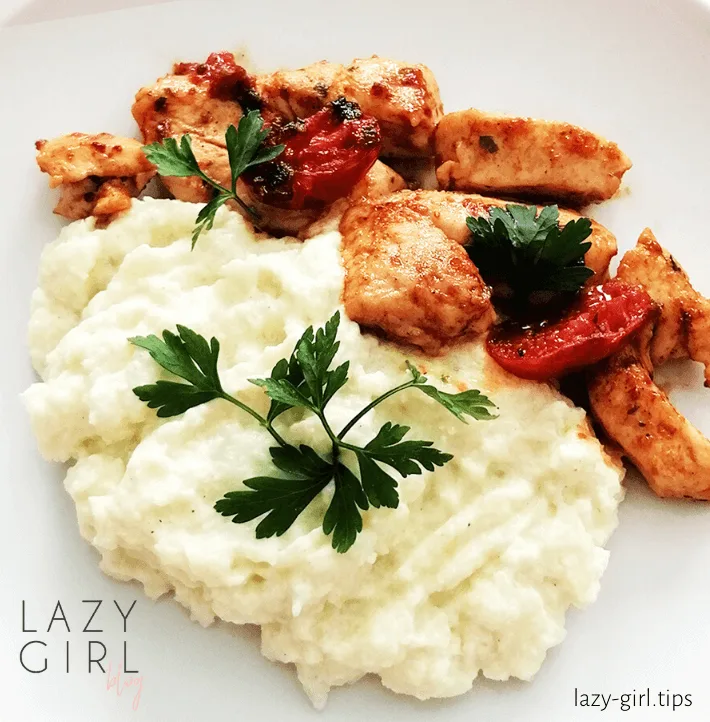 Need a yummy alternative to carby mashed potatoes?
This creamy, buttery, super easy-to-make Keto Cauliflower Mashed 'Potatoes' with Sour Cream or Cream Cheese and Parmesan is the low carb side dish of your dreams!
It's simple to make and I think that my method is the absolute best for creating creamy, flavorful cauliflower mashed 'potatoes'.
Low carb, healthy, and a hit with my kids too!
Full recipe here
---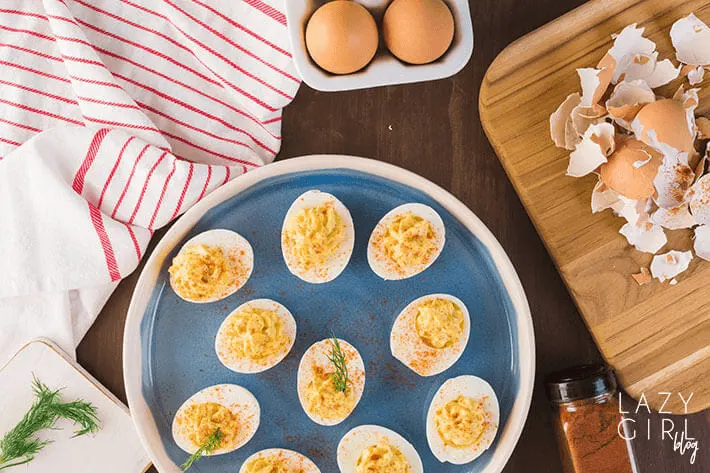 Keto Deviled Eggs, perfect for Easter, holidays, and summer backyard gatherings!
This easy and delicious low-carb deviled egg recipe with only 3 ingredients is a must!
Full recipe here
---
Keep It Keto With These Other Recipes!
– Best Easy Keto Chocolate Waffles
– Easy Fluffy Keto Pancakes With Berries
– Best Healthy 1 Minute Keto Mug Brownie
– Best Keto Tiramisu Cheesecake
---
Did you try these recipes? Tag me on Instagram so I can see! @lazy_girl_tips
Leave a comment, rate it, pin it, share it, and don't forget to tag a photo #lazy_girl_tips on Instagram. I'd love to see what you come up with. Cheers, friends!