Healthy Keto Mug Brownie doesn't get better than this! This is possibly one of the most indulgent chocolate keto mug recipes you will ever try.
This easy 1-minute mug brownie recipe is a low-carb game changer. It will completely solve all of your chocolate cravings… in less than 1 minute!
It takes practically no time to make, it's legitimately as delicious as the "real" thing. This single-serving brownie is super fudgy and cooks in the microwave.
It's also easy, rich, and chocolatey, and ready in under a few minutes … and definitely not meant for sharing!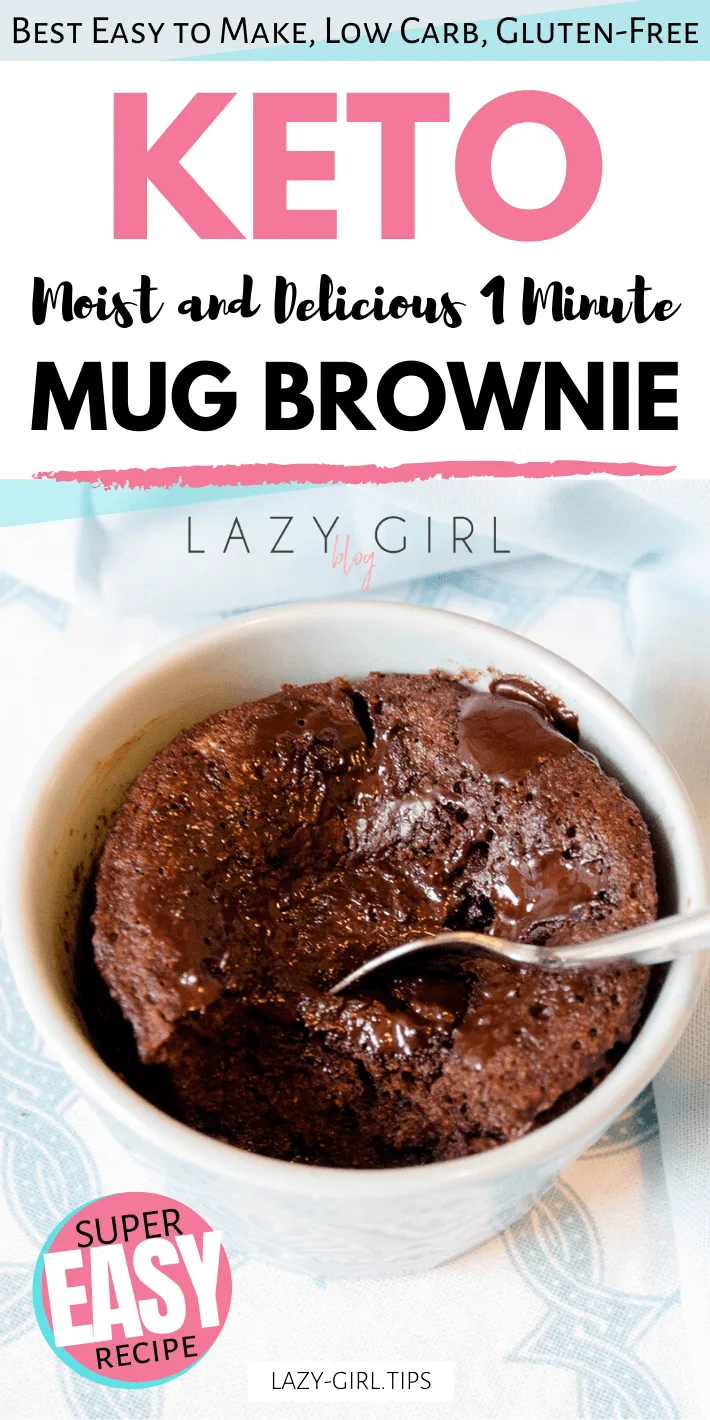 The Best Keto Brownie In A Mug
---
Pretty much everyone loves chocolate, right? You do, too, which is why you're here. That's why this single-serving microwave keto mug brownie is so popular.
I love that it is so easy (and fast!) to make and that you aren't committed to an entire pan of something. Portion control is so much easier when you are only making one or two servings of something at a time!
This chocolate brownie low-carb mug cake is warm, comforting, and perfect with some whipped cream or sugar-free vanilla ice cream on top.
In fact, you almost need something creamy to break up the richness of the brownie.
These Keto Mug Brownies are made with just 8 ingredients and are a fantastic low-carb dessert. Yes, you can follow a low-carb diet and still satisfy your chocolate cravings!
This no-fuss mug brownie recipe calls for coconut flour, low-carb chocolate chips, eggs, sweetener, vanilla extract, cocoa powder, and baking powder.
They are made in the microwave, and so because all of our microwaves are completely different, it may take a little experimentation to get the cooking time just right.
---
This post may contain affiliate links. As an Amazon Associate, I earn from qualifying purchases for my referral at no extra cost to you! See Disclosure
---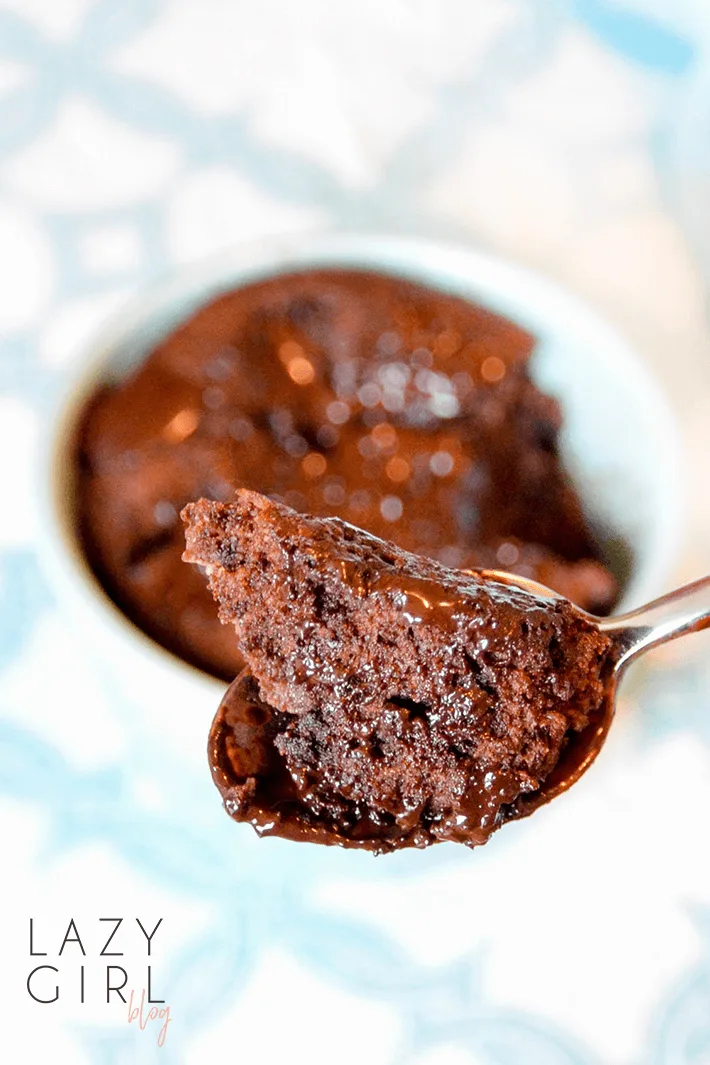 ---
Type of Mug to Use For This Keto Brownie

The recipe shown is for 1 large coffee cup size mug cake but you can use anything in that size that is microwave-safe. If you prefer, you may divide the low-carb mug cake mixture between 2 smaller cups but ensure you reduce the cooking time from 1 minute to 40-50 seconds.
Cooking time will depend on YOUR microwave.
Serve with full-fat cream and berries for a real treat. Why not make a huge batch of them and serve them on a tray warm to friends? Heck, even pour a little brandy over them or add brandy to the whipped cream for a grown-up indulgence.
Leave a comment below as to how you 'tweaked' this recipe.
But sometimes you just need a perfectly decadent, gooey brownie to satisfy your chocolate craving. If you have the time and someone to share it with, make up a batch of these keto brownies.
After all, sometimes you just want a chocolatey treat in a "now" kind of way… and you don't want to have to worry about sharing… or having sugar. That's how this low-carb one-minute chocolate brownie you can make in the microwave came to be.
Enjoy this simple, gluten-free, low-carb keto brownie recipe for a quick snack.
---
Low Carb Keto Mug Brownie Essentials
---
---
Some of the links above are affiliate links, which pay me a small commission for my referral at no extra cost to you! If you make a purchase through the link, it won't cost you more but I may earn a small commission. I only recommend products that I personally use and love!
Did you make this Healthy 1 Minute Keto Mug Brownie recipe? Tag me on Instagram so I can see it! @lazy_girl_tips
Leave a comment, rate it, pin it, share it, and don't forget to tag a photo #lazy_girl_tips on Instagram. I'd love to see what you come up with. Cheers, friends!