No-Bake Keto Strawberry Cheesecake Cups are creamy, made with fresh strawberries, and are absolutely delicious!
You can make these for Valentine's Day, Mother`s Day, or just serve these individual cheesecake cups at a party. And boy! Are these good!
These mini single-serving strawberry cheesecake cups do not disappoint.
It's a great make-ahead dessert for sharing with friends, especially in the summer!
This easy No-Bake Keto Strawberry Cheesecake Cups recipe is a quick and easy dessert that you won't want to stop eating!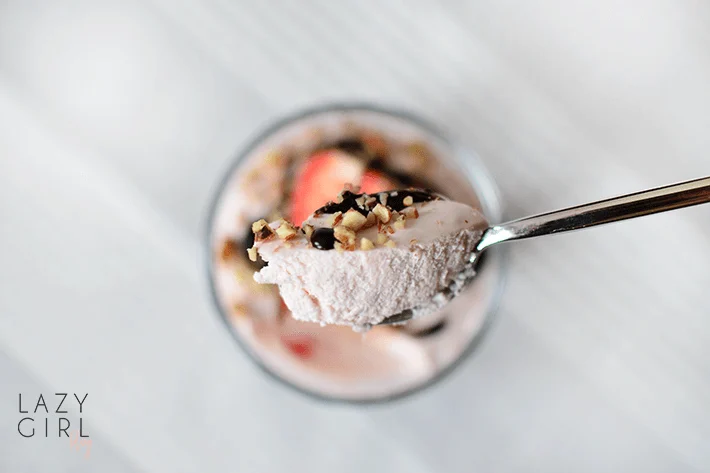 ---
Keto Strawberry Cheesecake Cups
Cheesecake is one of my favorite desserts and these Strawberry Cheesecake Cups make things easier when the desire to have some hits me and I don't want an entire cake around for me to finish off.
Small, individual servings and no baking required! Easy desserts are just my favorite.
No-bake desserts are definitively the best because there's so little possibility of error. So, if you're like me and tend to be shy about baking but love dessert, this recipe is for you!
---
Why are these so good?
easy to make because there is no baking required
they come in individual servings
are made in no time at all.
---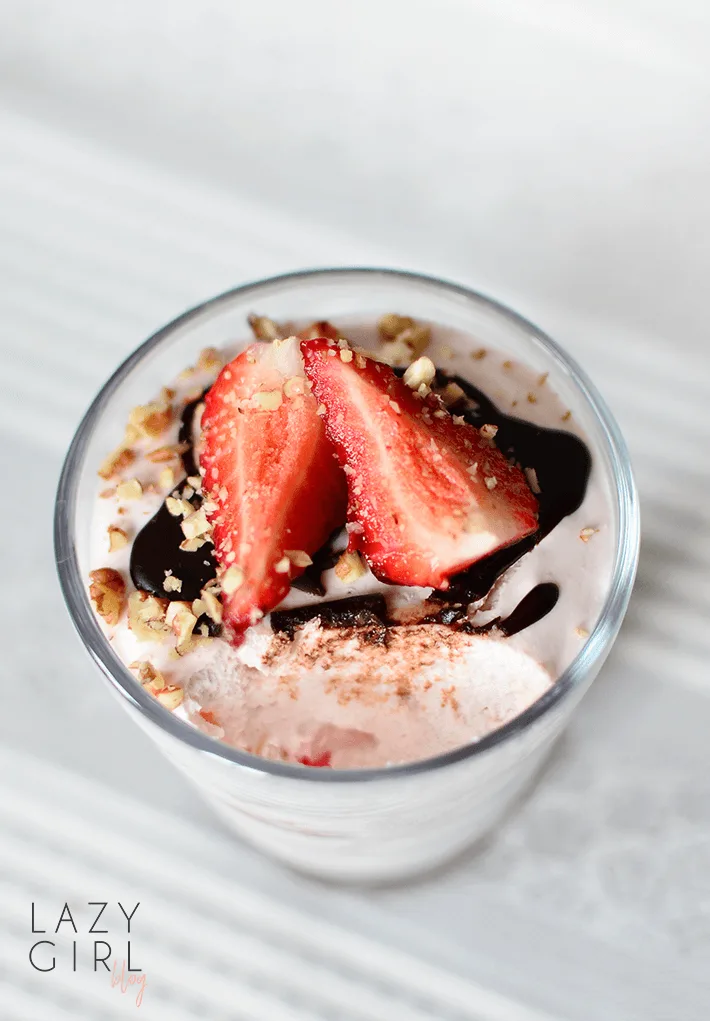 If you love cheesecake, are a fan of super simple, no-bake, keto desserts, or if strawberries are one of your favorite keto fruits, you'll love this quickie version that takes just about 10 minutes to make.
This dessert is delicious, low carb, gluten-free, and SUPER easy to make. As in no-bake and minimal clean-up. Your sweet tooth will definitely be satisfied!
I haven't had strawberries in months and after taking a bite, I thought "whoaaaa…I miss that taste!"
This recipe is also easy enough for the kids to help make – and they can munch on the extra strawberries as they wait for the cheesecakes to set up in the fridge.
As for the substitutions, mascarpone can be used instead of full-fat cream cheese.
---
This post may contain affiliate links. As an Amazon Associate, I earn from qualifying purchases for my referral at no extra cost to you! See Disclosure
---

Ingredients for No-Bake Keto Strawberry Cheesecake Cups:
Kitchen Tools You May Find Helpful
Did you try this Keto Strawberry Cheesecake Cups recipe? Tag me on Instagram so I can see! @lazy_girl_tips
Leave a comment, rate it, pin it, share it, and don't forget to tag a photo #lazy_girl_tips on Instagram. I'd love to see what you come up with.