Let's make some keto mug cakes! Keto Mug Cakes – they're the best, quick, and delicious way to enjoy your dessert while on a ketogenic diet.
They are perfect for one or two people looking to indulge in a low-carb dessert. I don't know about you, but I have a sweet tooth.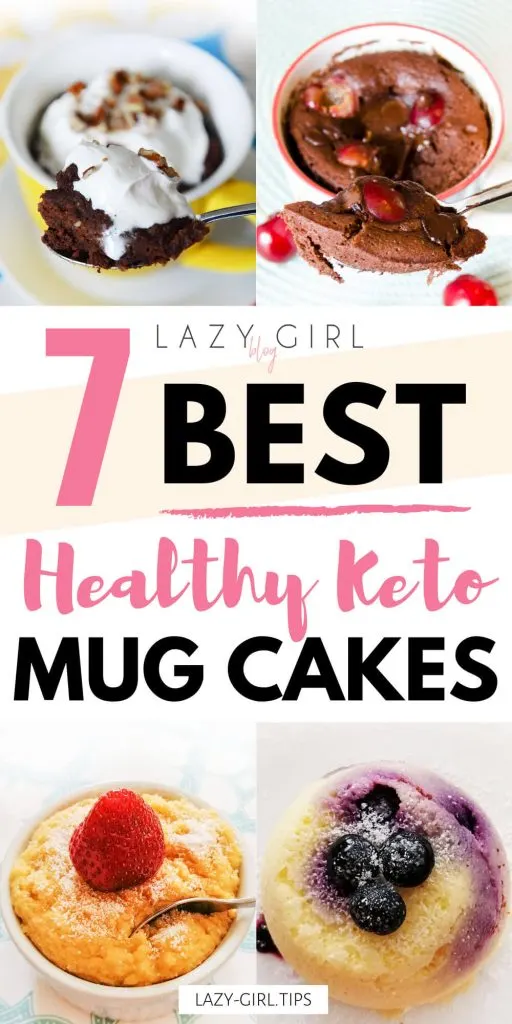 ---
This post may contain affiliate links. As an Amazon Associate, I earn from qualifying purchases for my referral at no extra cost to you! See Disclosure
---
---
I've been on a keto diet for a while now, and I'm always looking for good and easy keto recipes. So today I'm sharing a list of my favorite keto mug cakes that are easy to make in the microwave in just a few minutes!
They are all delicious and nutritious; what more could you ask for?
---
What is a Mug Cake?
Mug Cake is a single-serving portion-sized mini cake, made in a mug or ramekin. It can be made in a microwave, oven, or even in the air fryer.
They are very popular because they are quick and super easy to make with just a few ingredients.
These cakes also come in handy when you want something sweet but don't have all day to bake something from scratch.
---
Keto-Friendly Mug Cake Toppings
There are many keto-friendly toppings that you can use on your mug cake. Toppings can make your mug cake extra special and even more delicious, but they will probably add some extra carbs to your dessert.
Here are some toppings that I like to add to my mug cakes:
– Berries
When you are on a keto diet adding small amounts of berries is ok.
Berries, particularly raspberries and strawberries, are low in carbs and high in fiber, and they can make a great addition to your keto dessert or meal.
They can be enjoyed in small portions, between 20 and 50 grams each day.
– Nuts and Nut Butters
Nuts are a great source of nutrients and healthy fats, but certain types of nuts are also loaded with carbs. When you are choosing nuts or nut butter that can be good for your keto toppings, look for ones with high fat and lower in carbs. Here are the best nuts to use on the keto diet based on the amount of carbs in a 1oz portion:
Pecans: 1.1 grams
Brazil nuts: 1.3 grams
Macadamia nuts: 1.5 grams
Walnuts: 1.9 grams
Hazelnuts: 2.3 grams
Pine nuts: 2.7 grams
Almonds: 2.9 grams
Peanuts: 3.8 grams
Pistachios: 5.8 grams
Cashews: 8.4 grams
– Whipped Cream
Both heavy and whipping cream can be considered keto-friendly. They are high-fat and low-carb which makes them great for keto dieters. In 1tbsp of heavy whipping cream is just 0.4g of total carbs.
– Sugar-free chocolate chips
Sugar-free chocolate chips are a great topping for any mug cake, but you need to be mindful of its serving size because it can have a fair amount of carbs. I like to use Dark Chocolate Baking Chips by Lily's or GHIRARDELLI. They both have 8g of total carbs per serving size (about 14g).
– Sugar-free syrups
Sugar-free syrups are delicious and also a great rich, fudge-like topping for any keto dessert. I like to use ChocZero's Syrups because they are thick and rich, sugar-free, and low in carbs.
---
Making a Mug Cake in the Oven
You can make a mug cake in the oven by following just a few steps. First, you`ll need an ovenproof mug or ramekin.
To bake in the oven, preheat the oven to 350°F (180°C) and bake for roughly 10 minutes.
You will know that your mug cake is done if you gently touch the top with a few fingers: if they stick slightly, it's done. If your cake doesn't stick, you've nuked it a little too long.
If it's still completely wet, put it back in the oven for a little bit more time just until it reaches that perfect, slightly-sticky consistency.
---
Making a Mug Cake in the air fryer?
You can also bake your mug cake in an air fryer. It is super simple to do and perfect if you don`t want to turn your oven on.
You need to set the temperature to 330°F and add the mug cake to the air fryer for 5 to 7 minutes.
You`ll need to use an ovenproof mug or ramekin. You will know that your mug cake is done if it is slightly sticky when you gently touch the top.
---
Tips for Making the Best Mug Cake
Keto mug cakes are delicious, but they're also easy to make. You don't need to be a culinary genius to whip up a batch of these treats. There are a few simple but useful tips for making the best mug cakes.
1. Use room temperature eggs
For making the best keto mug cake you need to use room-temperature eggs. They blend more evenly in batters and help the dough rise more easily.
You can take them out of the refrigerator about 30 minutes before you plan to use them.
If you don`t want to leave the eggs outside of your fridge you can take a small bowl, and fill it with warm to very warm tap water (you don't want it hot, as you don't want the eggs to prematurely cook), place the eggs, still in their shells, in the bowl and wait about 5 minutes or until they are no longer cold to the touch. The water will warm the eggs.
2. Don't overfill the mug
Your mug cake batter should be halfway up at most. If you need use a bigger mug or ramekin.
3. Best to enjoy immediately
Maybe the most important thing is to enjoy your mug cake immediately.
Because it is not a typical cake, which is usually cooled completely before slicing or icing, after even 10 minutes, the texture of mug cake begins to harden.
So, if you want to enjoy a perfect and gooey mug cake should be dug into immediately after cooking.
---
If you're on the keto diet, you know how hard it can be to give up some of your favorite foods. But one food that you never have to give up is cake!
There are many varieties of keto mug cake! That's why I've put together this list of 7 go-to keto mug cake recipes that are sure to get your mouth watering.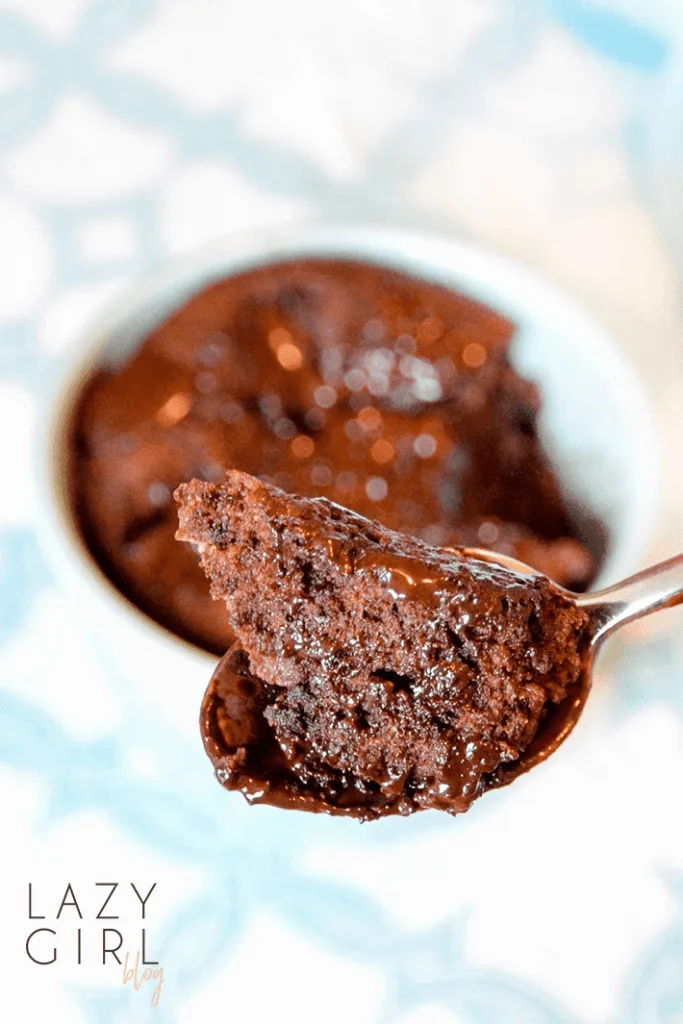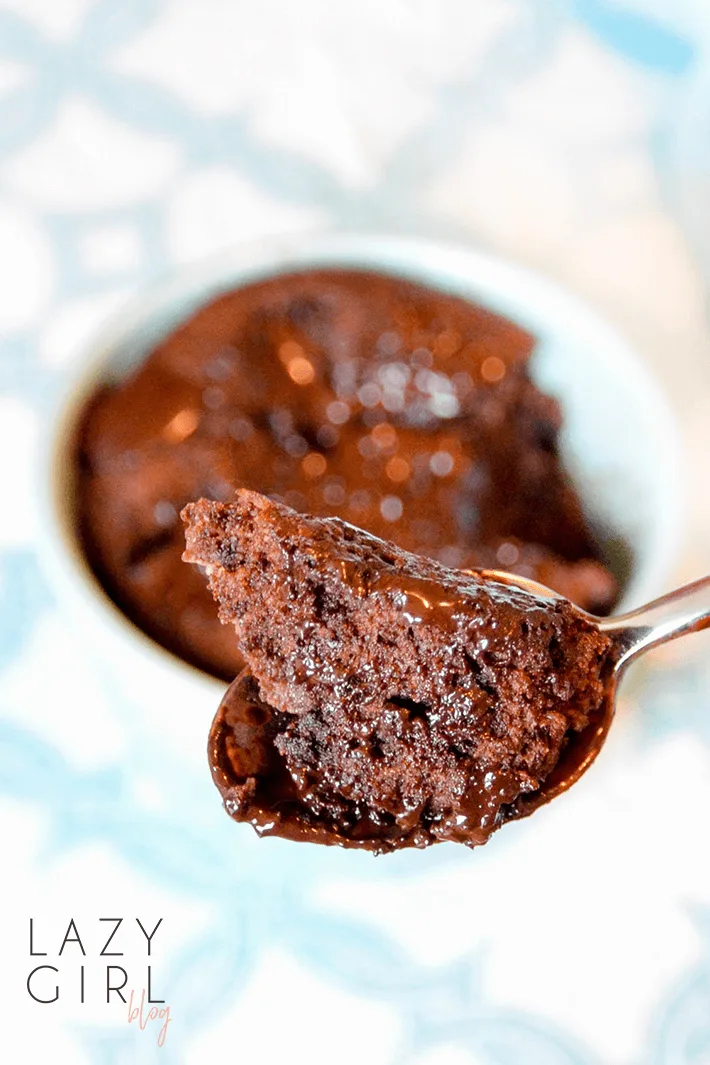 ---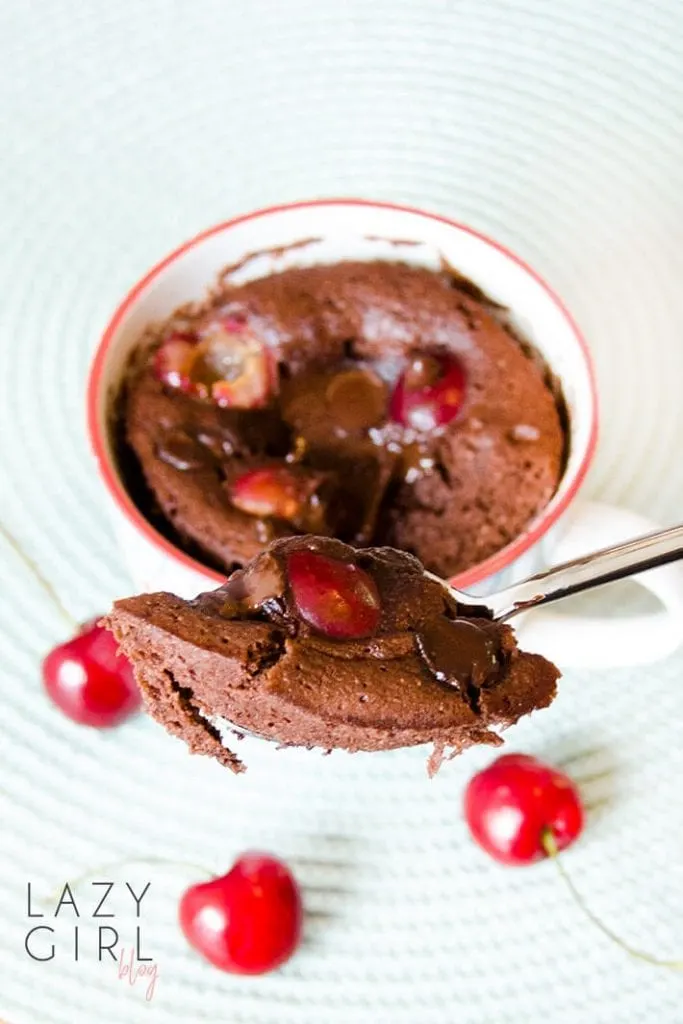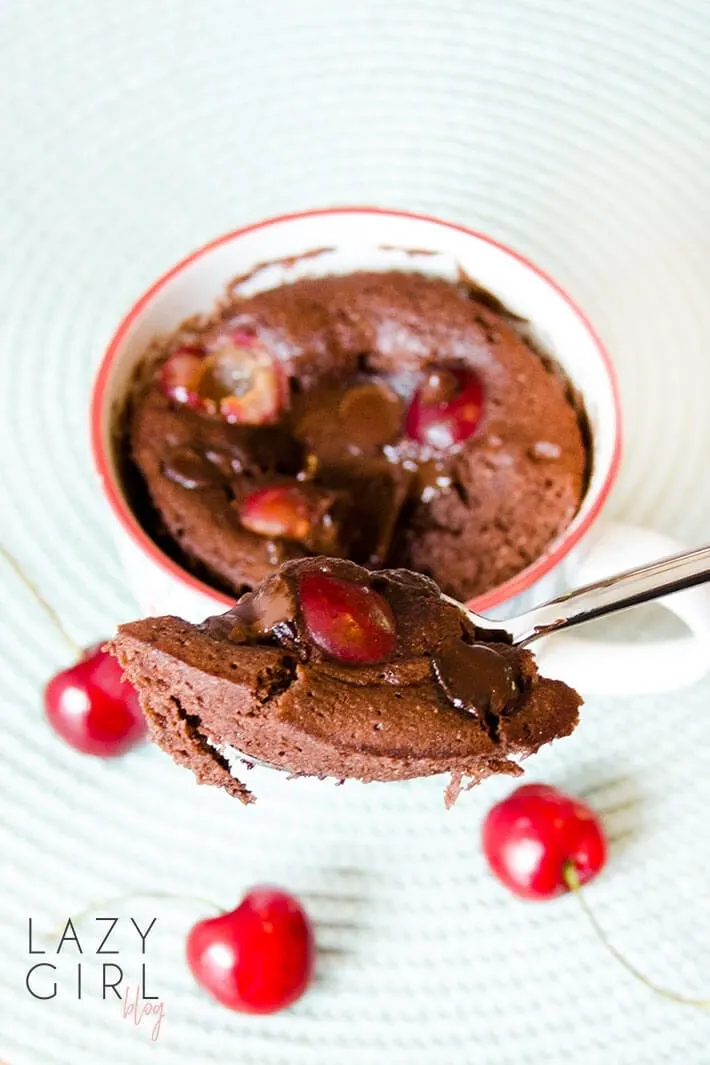 ---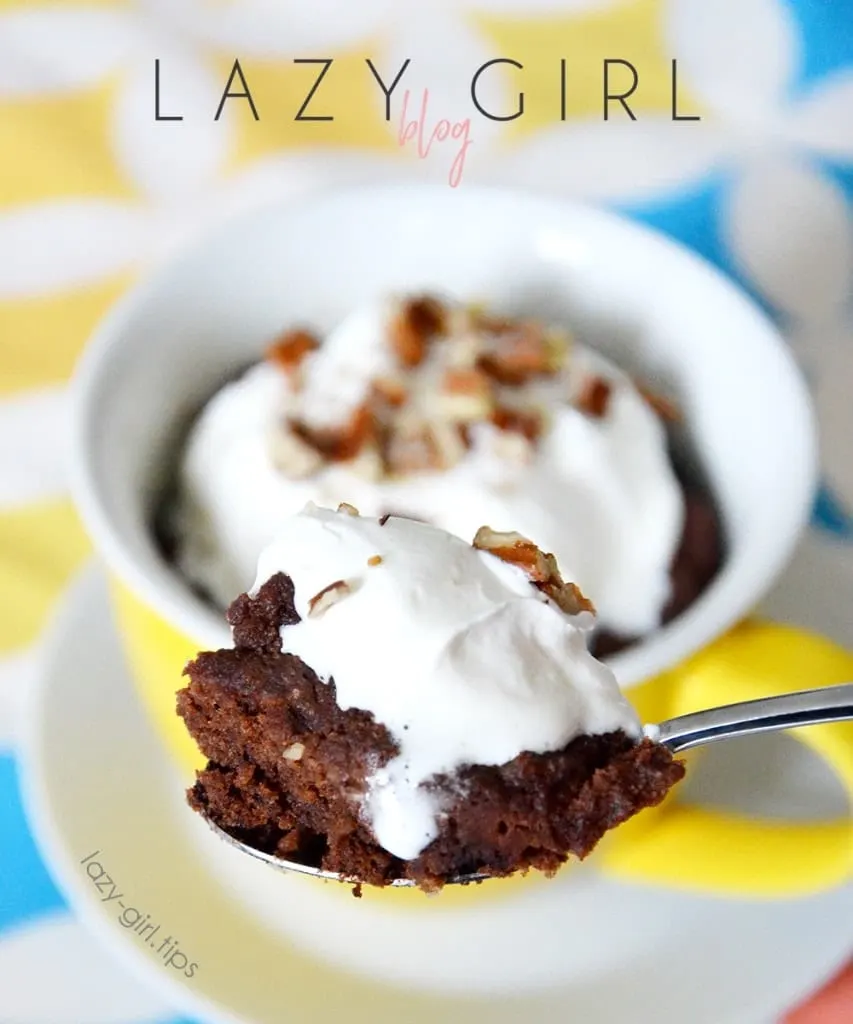 ---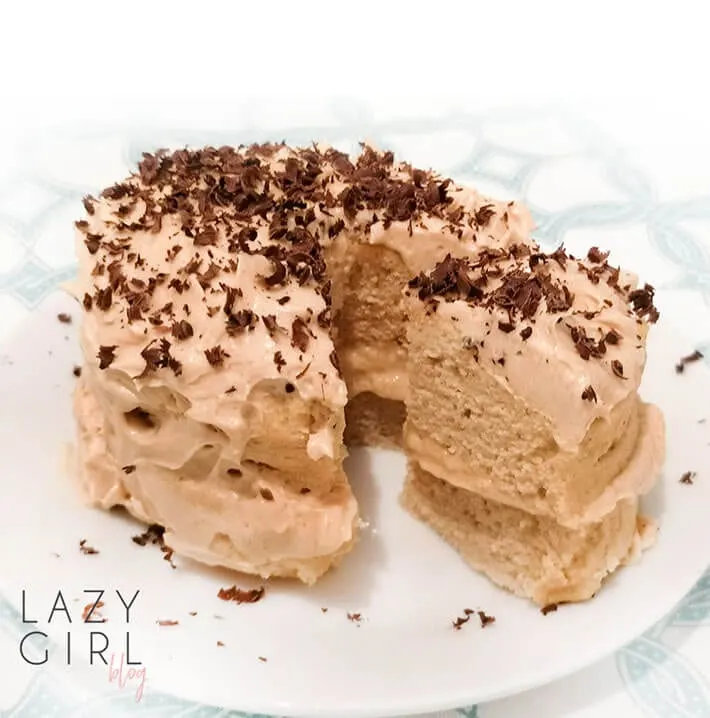 ---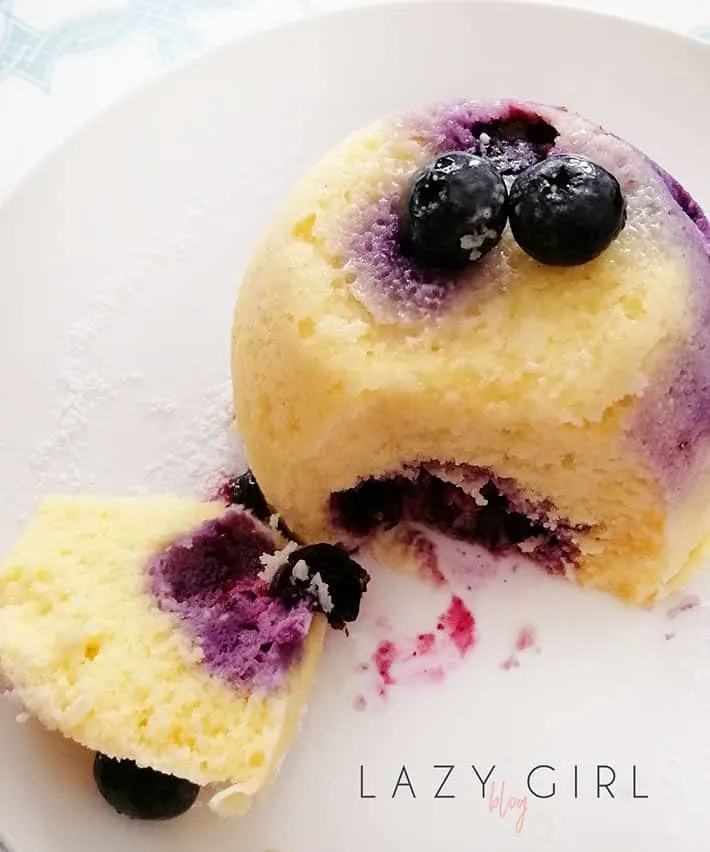 ---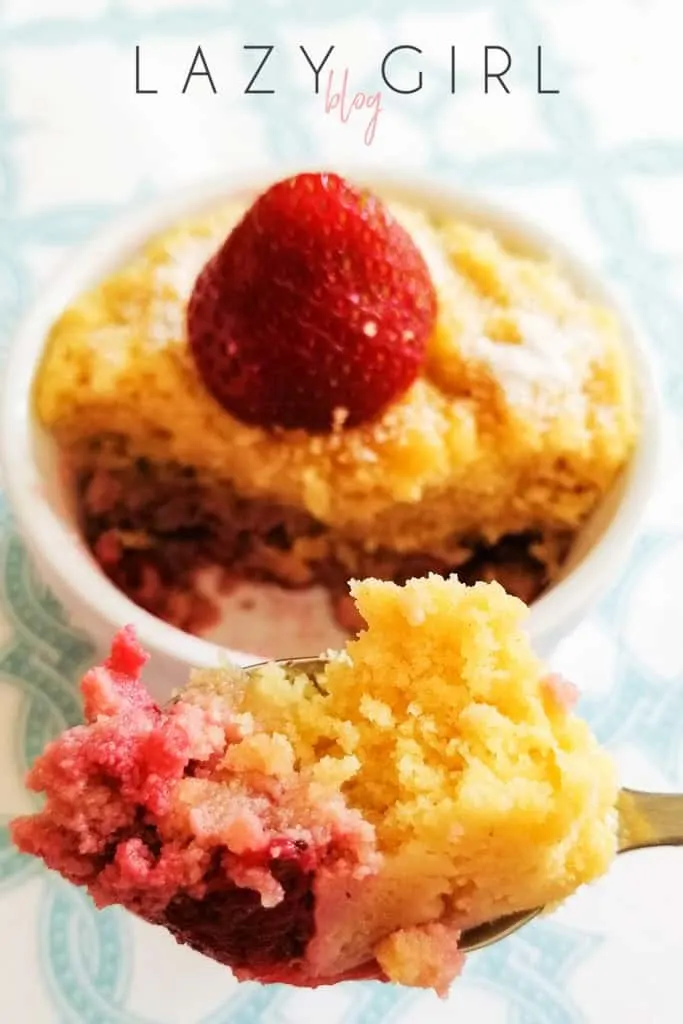 ---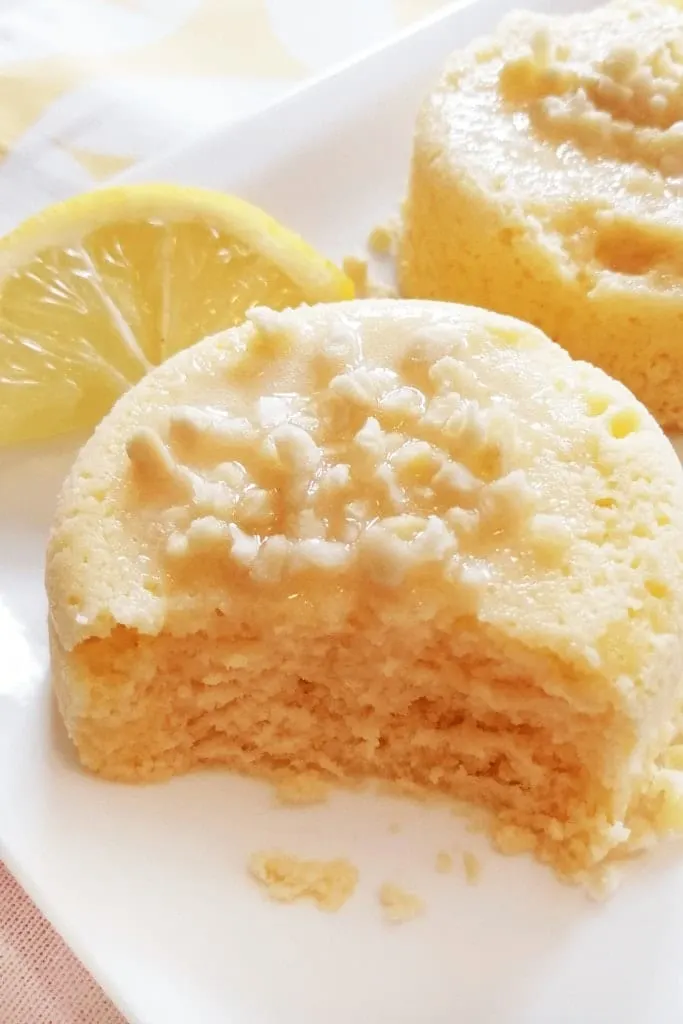 ---
So it's time to eat a mug cake! All of these recipes are delicious and worth trying out.
I hope this post has been helpful as we continue our keto journey together with lots of great ideas for quick and satisfying sweet treats!
Did you try these keto mug cake recipes? Tag me on Instagram so I can see! @lazy_girl_tips
Leave a comment, rate it, pin it, share it, and don't forget to tag a photo #lazy_girl_tips on Instagram. I'd love to see what you come up with. Cheers, friends!