These breakfast oatmeal egg muffins are easy to make and super tasty. They are healthy and filling, full of protein and fiber!
Whether you want a healthy start to your day or a fast and tasty snack, these oatmeal egg muffins are super easy to prepare. They are filling, flavorful, and delicious! Pack them in your kids' lunchbox or enjoy them as a guilt-free snack!
This breakfast oatmeal egg muffins recipe is also low in carbs with No Flour, No Sugar, and No Oil.
Healthy Breakfast Oatmeal Egg Muffins are a delicious, healthy way to start your mornings and perfect for a busy weekday. These tasty little snacks deserve a place on your breakfast table.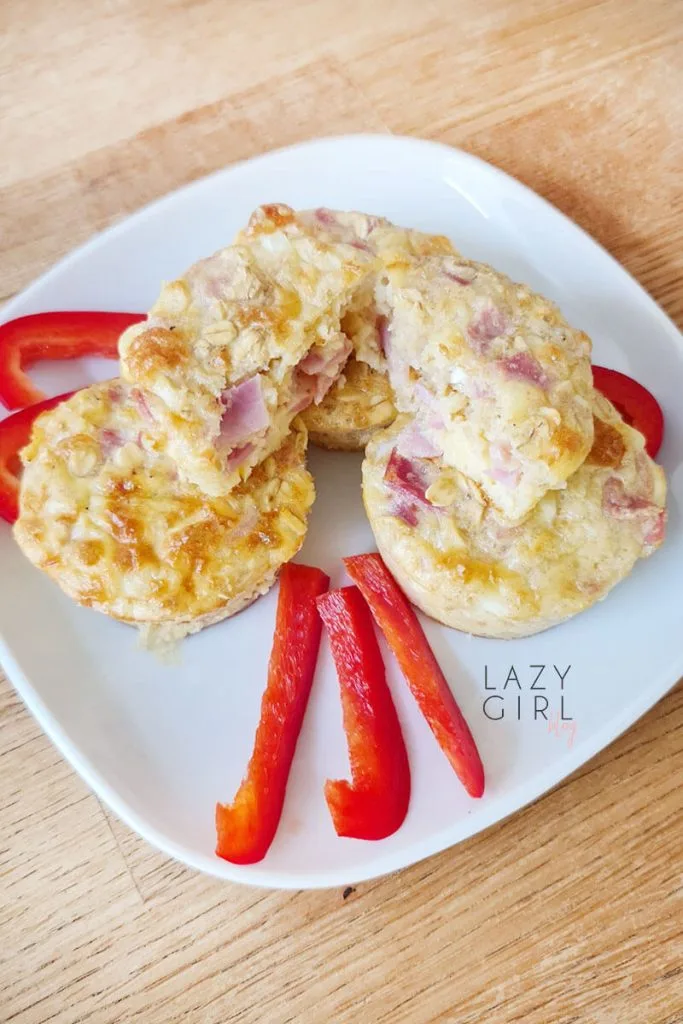 If you are watching your calories and sugars, there are lots of easy ways to lighten up your favorite recipes while keeping them delicious and nutritious.
There's nothing better than waking up to a warm and cozy muffin first thing in the morning.
I know it sounds cliche, but when you wake up to the smell of freshly-baked muffins wafting from the kitchen – it feels like a little slice of heaven! They are perfect for those who need to keep an eye on their sugar intake, too.
They're packed with nutrition and won't leave you feeling hungry in an hour or two like some other "healthy" snacks might.
These breakfast muffins are also easy to make and cost-effective as they use just a small amount of affordable ingredients.
---
This post may contain affiliate links. As an Amazon Associate, I earn from qualifying purchases for my referral at no extra cost to you! See Disclosure
---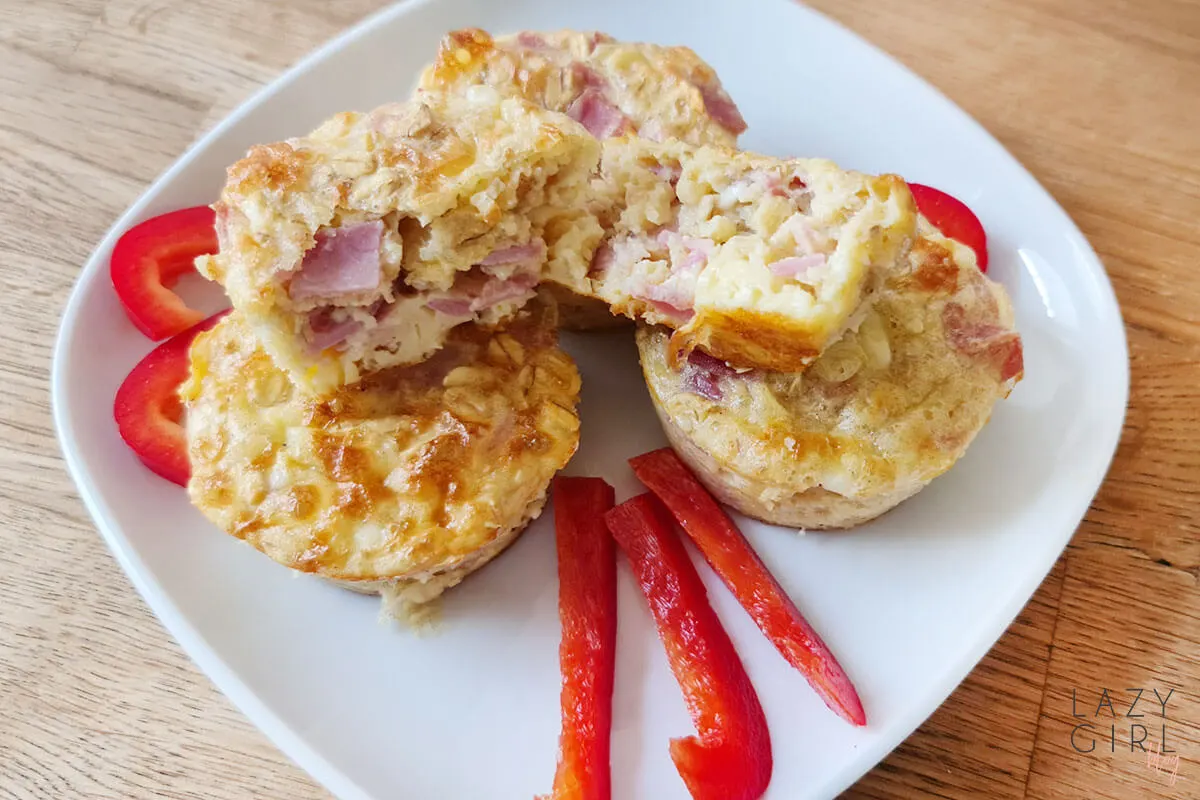 ---
What are the benefits of eating a healthy breakfast?
A breakfast that will fill your belly, set you up with energy for the day, and keep you satisfied until lunch. That's why it is vitally important to prepare something delicious and nutritious.
The type of breakfast you eat can greatly affect your health and energy level. Here are the benefits of eating a healthy breakfast.
Weight Loss – Having a healthy breakfast can help you achieve your weight-loss goals.
Better Brain Function – Eating breakfast with high-quality brain foods can improve your focus, memory, and mood throughout the day.
Better Immune System – Eating a healthy breakfast can boost your immune system, keeping you healthy and preventing colds or infections.
Better Energy Levels – Eating breakfast can actually prevent you from becoming tired and groggy throughout the day
---
Can you have muffins for breakfast?
Yes, muffins can be your breakfast. They are easy to make and are delicious.
Eating healthy breakfast muffins can help you lose weight, stay focused and energized during the day, and improve your immune system.
You can make healthy muffins at home with just a few ingredients. One of the best things about muffins is that you can easily make them healthy by swapping out ingredients for healthier options.
You can also double-up on the health benefits by adding a healthy topping like chia seeds, walnuts, or blueberries. You can eat muffins for breakfast as they are easy to make.
You can also bring them to work and have them as a snack. Enjoy healthy muffins and make your mornings healthier!
---
What should you not eat for breakfast?
With all the choices that can be made for breakfast, there are also plenty of things that should be avoided.
As I mentioned, muffins are a great breakfast option, but there are some breakfast foods that you really shouldn't eat.
Donuts or pastries, for example, are high in fat and calories and aren't the best option for breakfast. Bagels are another high-calorie food that shouldn't be part of your breakfast.
Try to avoid foods like these, and instead choose foods that are high in fiber and protein.
---
How do you store oatmeal egg muffins?
If you have any leftover egg muffins, store them in an airtight container or ziptop bag in the refrigerator for up to 3 days or individually wrap and freeze for up to 3 months.
To avoid sogginess, store them in an airtight container lined with a paper towel; place another layer of paper towel on top of the muffins before sealing the container.
They can also be stored without a paper towel in a sealed container, but are more likely to become soggy the longer they're left in there.
---
Can oatmeal egg muffins be reheated?
Yes! Egg muffins can be reheated. Simply microwave them for about 20 seconds or so, or if they're frozen, reheat them in a toaster oven for about 10 minutes at 350°F.
Healthy Breakfast Oatmeal Egg muffins recipe is the best healthy oatmeal recipe. If you love breakfast meals, you should try this recipe.
Did you try this healthy oatmeal egg breakfast muffins recipe? Tag me on Instagram so I can see! @lazy_girl_tips
Leave a comment, rate it, pin it, share it, and don't forget to tag a photo #lazy_girl_tips on Instagram. I'd love to see what you come up with. Cheers, friends!