When you're craving something sweet, it doesn't get any easier than this Keto Lemon Mug Cake! Ready in minutes using only a microwave! Mug cakes are one of my favorite ways to satisfy my sweet tooth. They are ridiculously quick and easy to prepare and can be made in either the microwave or oven.
To set me up for success, I have a few go-to keto dessert recipes that satisfy my sweet tooth, without all the sugar.
Usually, I'm craving chocolate, but sometimes I want a different flavor and this Keto Lemon Mug Cake fits the bill just perfectly!
It's one of the easiest recipes possible – simply stir and cook! Now there's no excuse not to stick with your clean eating… 😉
I love this recipe because it satisfies my sweet cravings, it is made with simple ingredients and ready in just a few minutes.
I recommend making this Keto Lemon Mug Cake recipe fresh but you can also cook extra and store them in the fridge for up to 3 days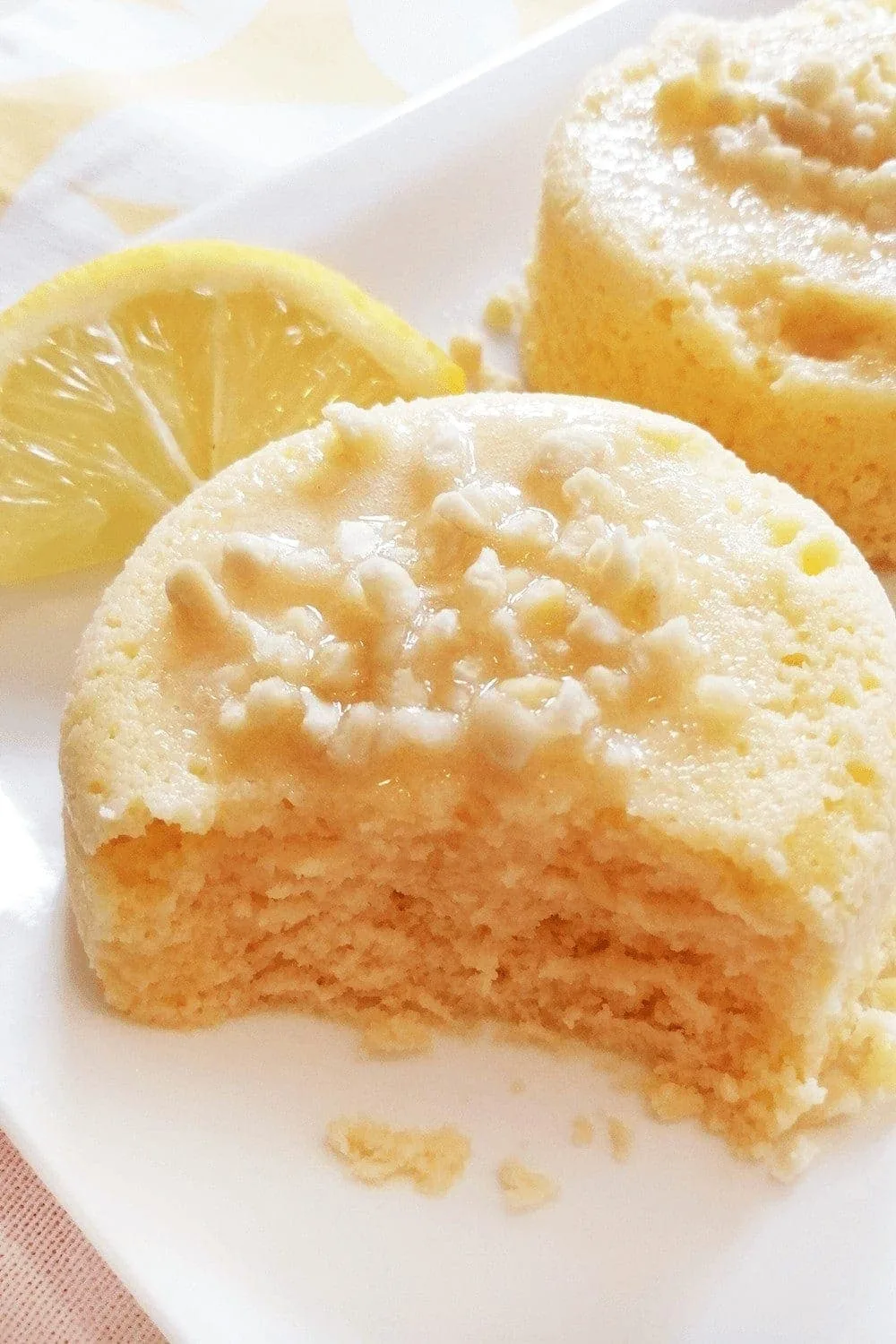 ---
This post may contain affiliate links. As an Amazon Associate, I earn from qualifying purchases for my referral at no extra cost to you! See Disclosure
---
Keto Lemon Mug Cake Ingredients:
---
( This is a quick glance at the ingredients and tools needed to make this Lemon Mug Cake recipe. You can find the exact amounts needed on the recipe card at the end of this post!)
Finely ground almond flour: the mixture of almond flour and coconut flour is the secret to keeping this recipe affordable, fluffy & moist!
Granulated erythritol: in my opinion, the best keto-friendly sweetener. It doesn't spike your blood sugar, it's completely safe and has a very fresh & natural sweet taste.
Lemon juice: preferably from a fresh lemon, but instead you can also use a lemon extract flavor if you want. This one is optional but it does enhance the flavor quite a bit.
Eggs: one whole egg
Almond milk: unsweetened
Melted butter
Baking powder: look for a gluten-free version without corn starch
For Lemon icing (optional, but recommended 😉 )
---
The sugar-free lemon icing is optional, but I do recommend adding it as the flavors enhance each other perfectly.
You'll also Need:
– Mug or Ramekin: Make sure to use a microwave-safe ramekin or mug for this cake. If sharing, you might choose to cook in a ramekin because it is easier to remove the cake and serve it on a plate. If enjoying alone, a mug works great!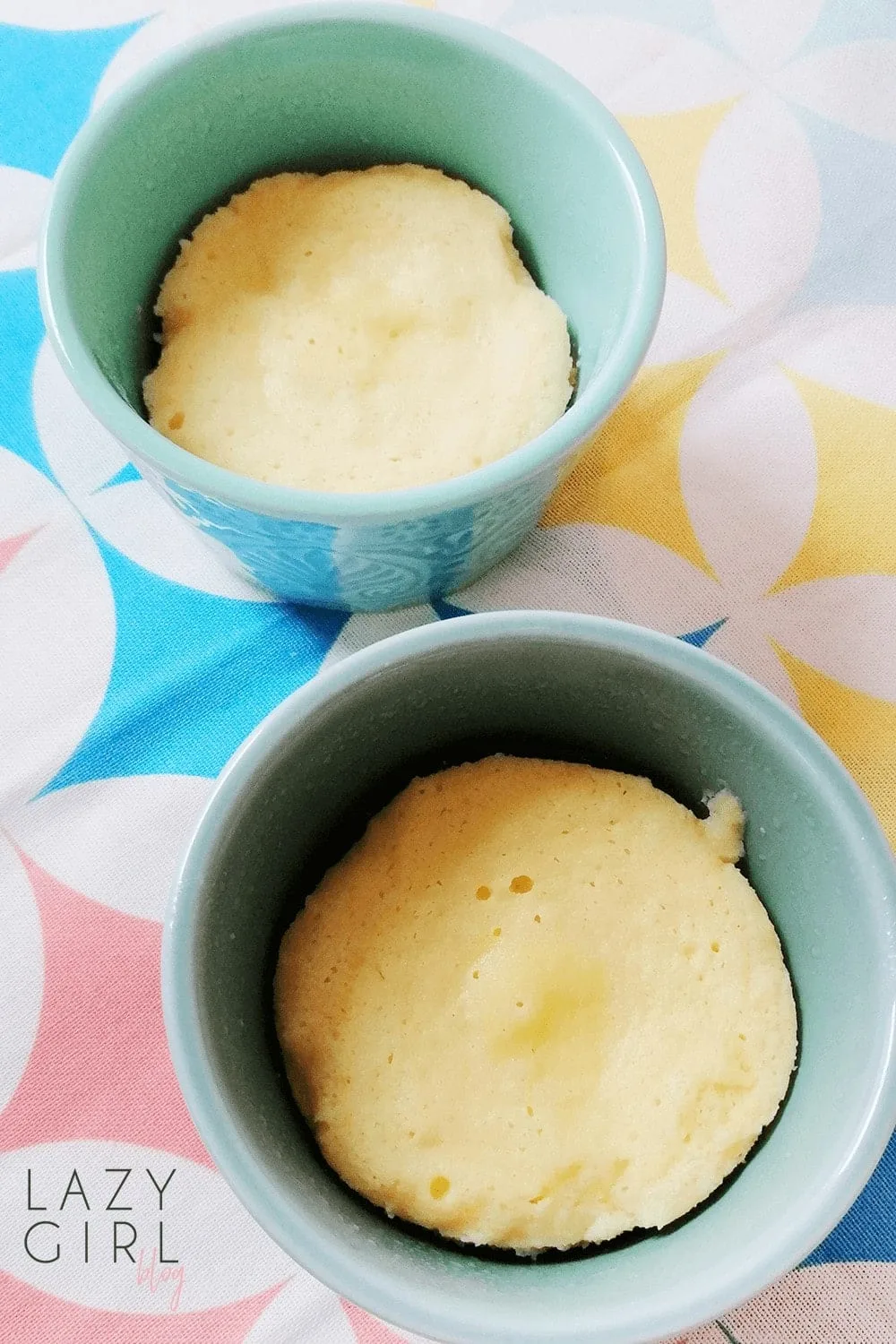 OTHER KETO MUG CAKE RECIPES:
---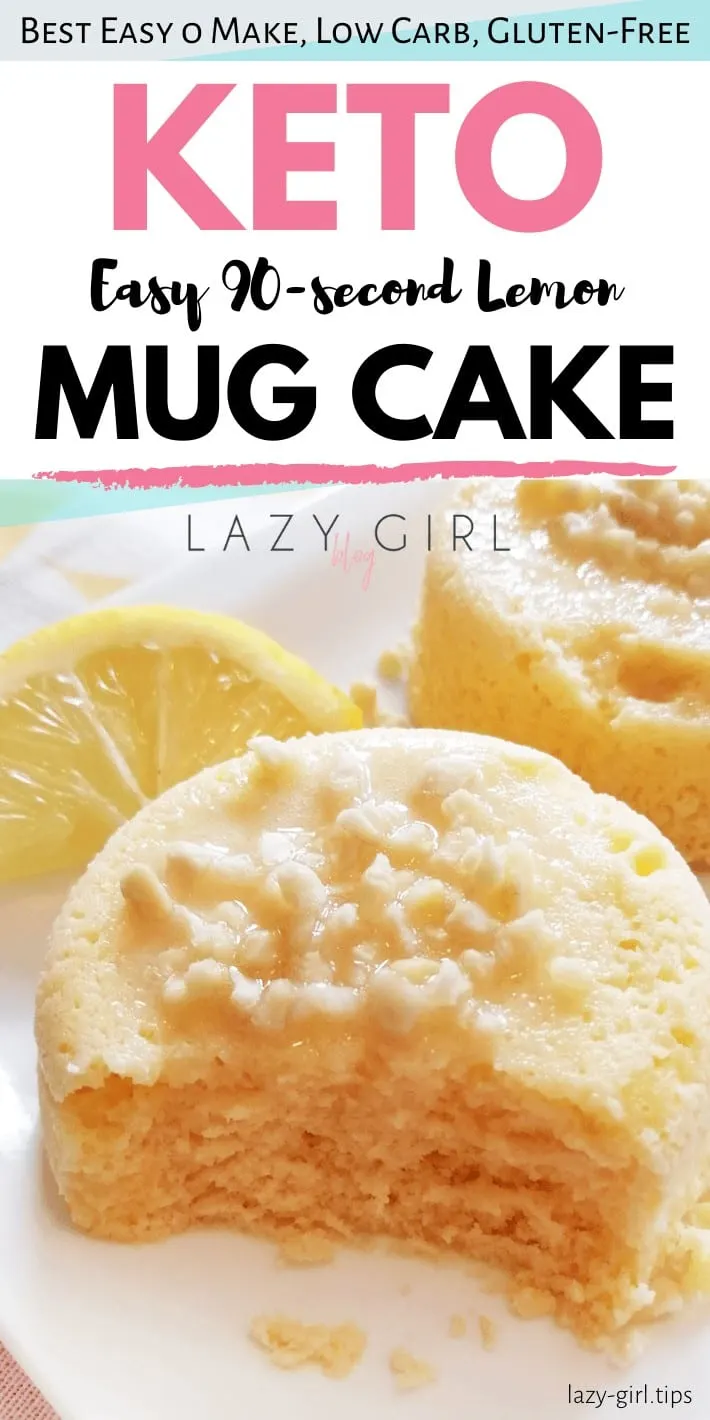 Did you make this Easy 90-second Keto Lemon Mug Cake recipe? Tag me on Instagram so I can see! @lazy_girl_tips
Leave a comment, rate it, pin it, share it, and don't forget to tag a photo #lazy_girl_tips on Instagram. I'd love to see what you come up with. Cheers, friends!
If you like this recipe share it with your friends and (..of course..) pin it for later.