Low Carb Keto Sex In a Pan – it's a crazy name for a dessert and no one's really sure where the name comes from, but it's the BEST low-carb dessert you'll ever have and it is great for any occasion.
This Low Carb Sex In a Pan version is keto, sugar-free, low carb & gluten-free, so it's a delicious way to indulge.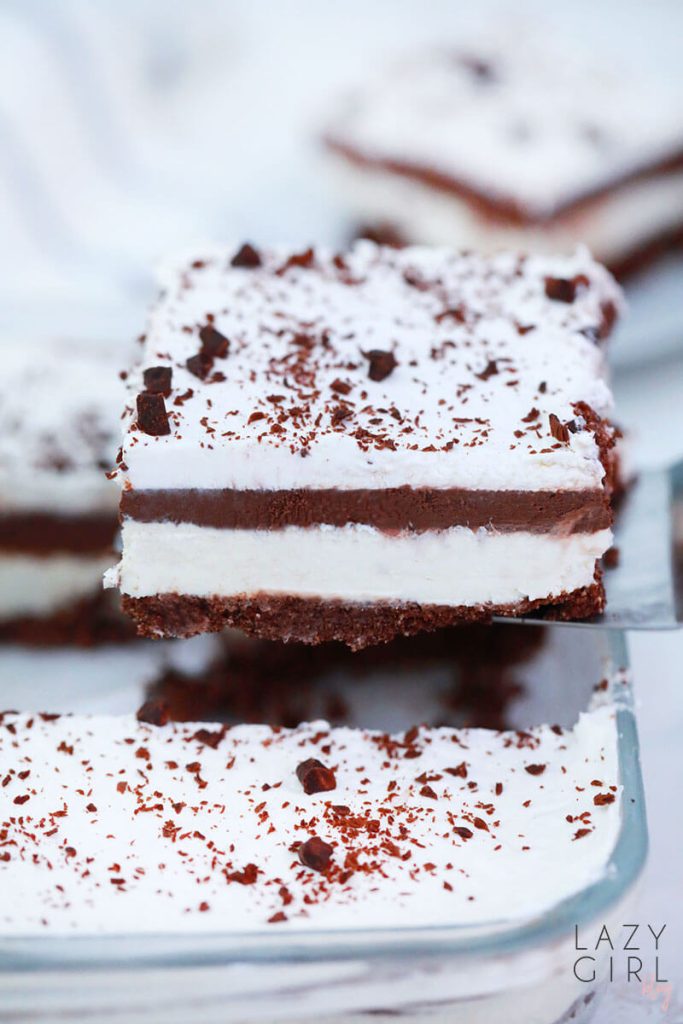 Layers of cheesecake and creamy chocolate pudding, with a chocolate cookie crust.
It's quite a satisfying dessert and a great way to end any meal. And don't worry about it looking perfect with perfect layers, this dessert is not about that.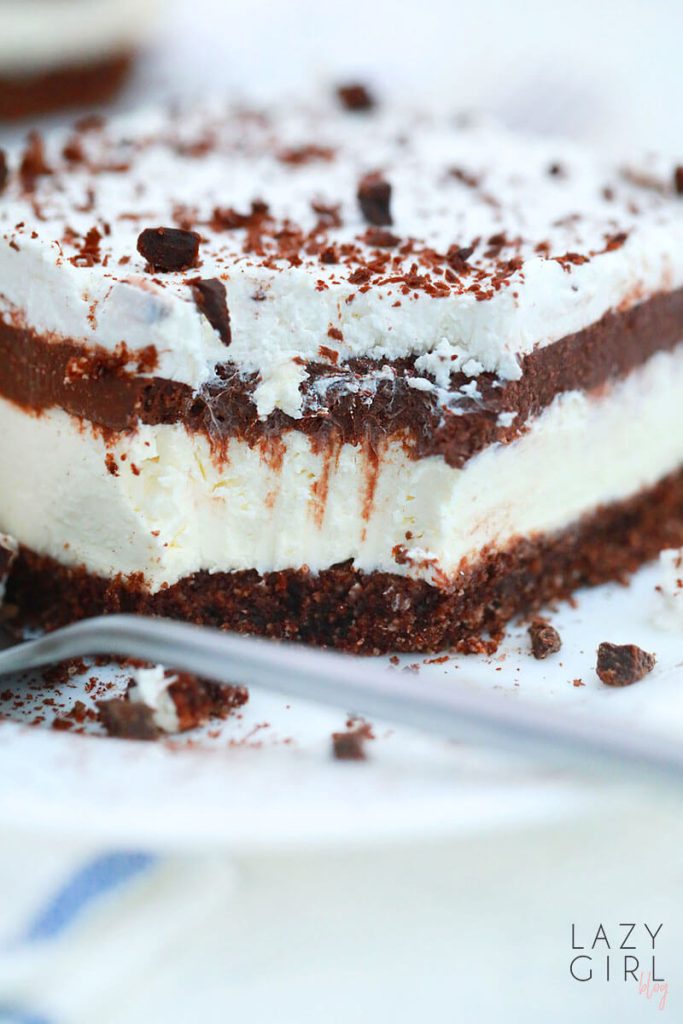 It may look sloppy with all the layers but it really is love at first bite. It is a perfect dish to serve at your next dinner party or family gathering.
Low-carb desserts are not just for people who are on a keto diet. These desserts are healthy and delicious.
This is a delicious and easy-to-make low-carb dessert that will satisfy your sweet tooth.
---
This post may contain affiliate links. As an Amazon Associate, I earn from qualifying purchases for my referral at no extra cost to you! See Disclosure
---
This is a dessert made of creamy layers of chocolate pudding and no-bake cheesecake. It's also known as chocolate lasagna. And sometimes a layered dessert like this is known as a lush.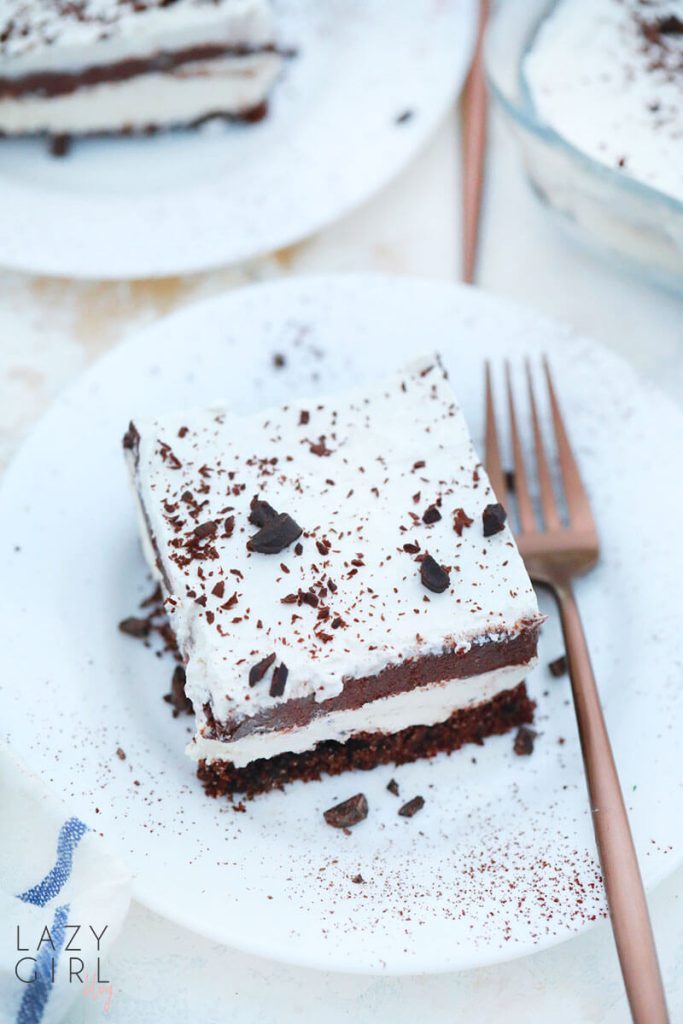 ---
What is Sex In A Pan?
Whatever you want to call it, it's incredibly rich and decadent. I suppose the name indicates it's as good as, or possibly better than, sex. But if you're in a certain company, you may want to come up with a less controversial name.
Now the traditional version is made with a cookie crust with pecans. Then you make a cream cheese layer, top that with a vanilla pudding layer, and then a chocolate pudding layer. After that, you top the whole thing off with some whipped cream topping.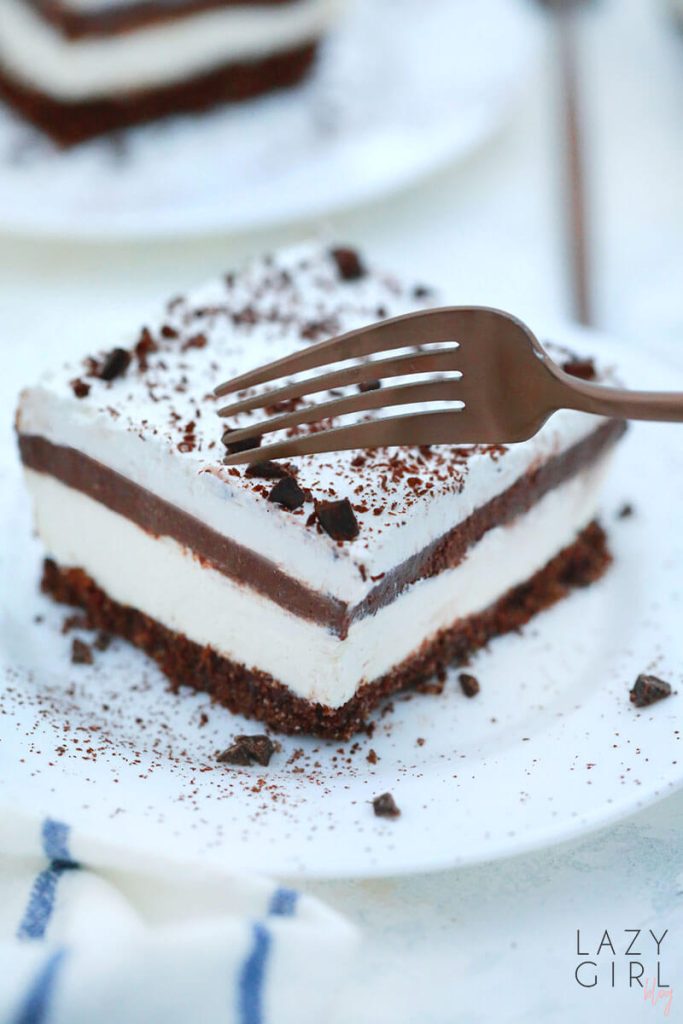 ---
One of the Best Low Carb Desserts for Any Occasion
Despite the conflict between the name and the fact that I had family coming for New Year's, I made this sex in a pan dessert for the celebration. I wanted something that looked cool, tasted extra rich, and it had to be something I wouldn't make every day.
Fortunately, even with multiple steps, it turned out to be a lot easier than it looks! Just remember, it will still taste delicious even if you mess up on the serving process.
And if you love chocolate and whipped cream, it will be one of the best low-carb desserts you've ever had.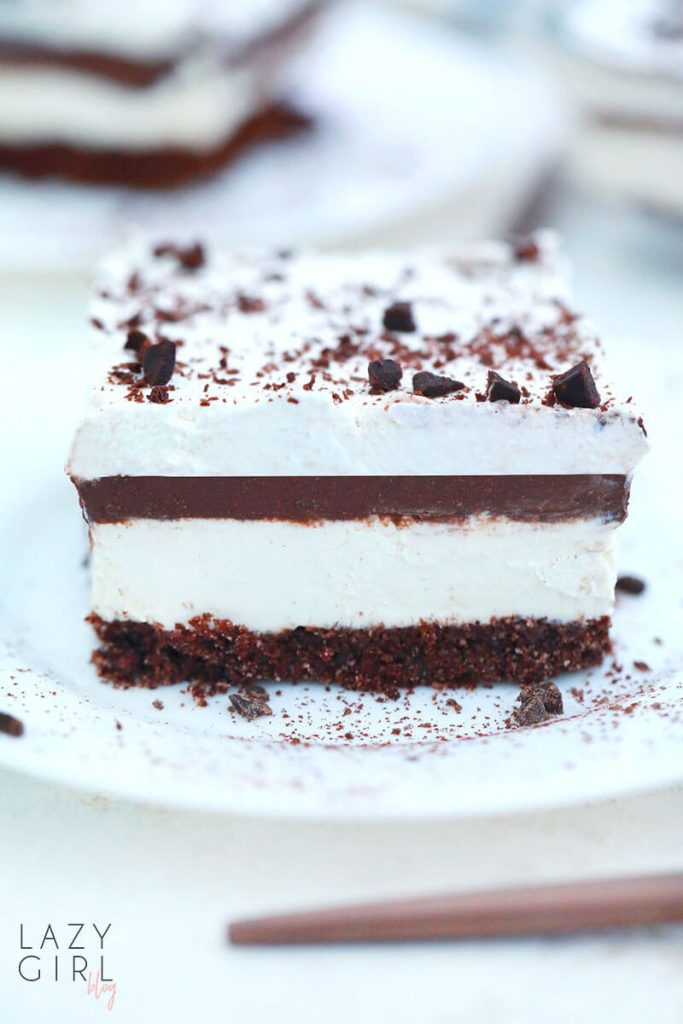 ---
More Sugar-Free Dessert Recipes
If you're looking for more crowd-pleasing sugar-free desserts, try these:
Looking for more delicious keto chocolate desserts? Try this fool-proof keto chocolate bread dessert made with coconut and almond flour, that is delicious and quite healthy!
---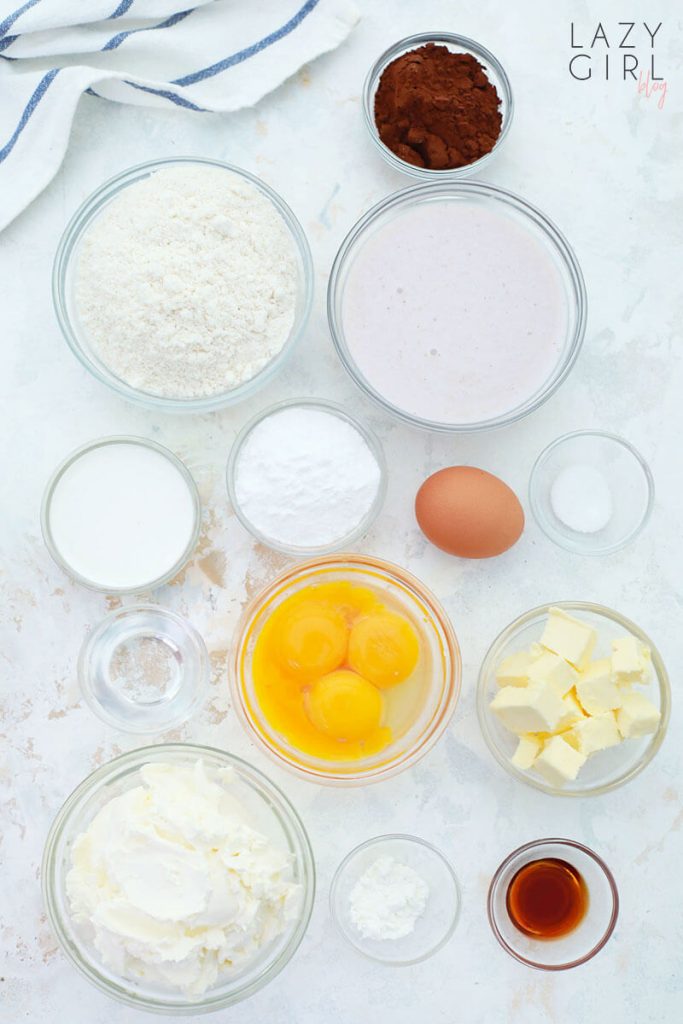 Tools To Make Sex in a Pan Dessert:
Click the links below to see the items used to make this recipe.
Learn how to make this low-carb keto sex in a pan dessert – easy and sugar-free! And, this chocolate sex in a pan recipe is one of the best low-carb desserts ever. If you're looking for delicious keto desserts that everyone else will love too, this is for you.
Did you make this Low Carb Keto Sex In a Pan recipe? Tag me on Instagram so I can see! @lazy_girl_tips
Leave a comment, rate it, pin it, share it, and don't forget to tag a photo #lazy_girl_tips on Instagram. I'd love to see what you come up with. Cheers, friends!