Are you looking for a delicious recipe for the keto diet? This healthy Big Mac Salad is perfect for any day when you are on a low-carb or keto diet.
It`s super easy to make and tastes just like a Big Mac but without all the carbs. The combination of crispy iceberg lettuce, ground beef, pickles, creamy dressing, and crunchy onions is so satisfying!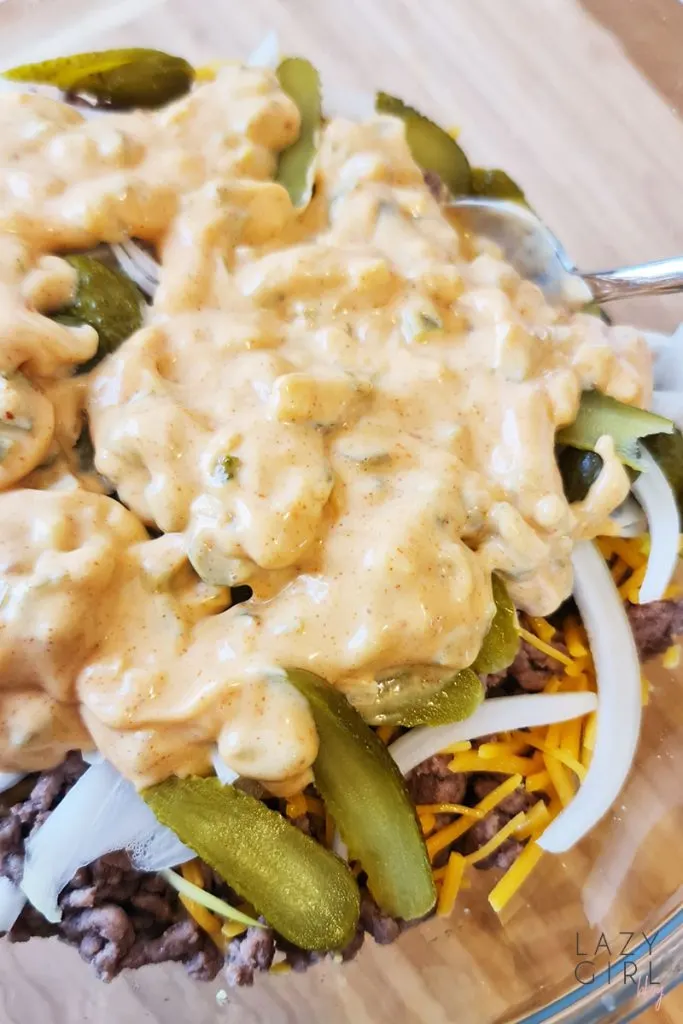 It is perfect for meal prep, too. It is something you can easily make ahead of time, then just grab and go. It`s a great twist on the classic Big Mac.
The best part about this salad is that it takes only 15 minutes to make!
I'm just going to cut right to the chase: You NEED to make this! Honestly, I've got nothing else to say. It's that good. How could it get any better than a Big Mac?
This Keto Big Mac Salad is a combination of two of my favorite things (well, I guess they're probably your favorite things too): the Big Mac sandwich and salad.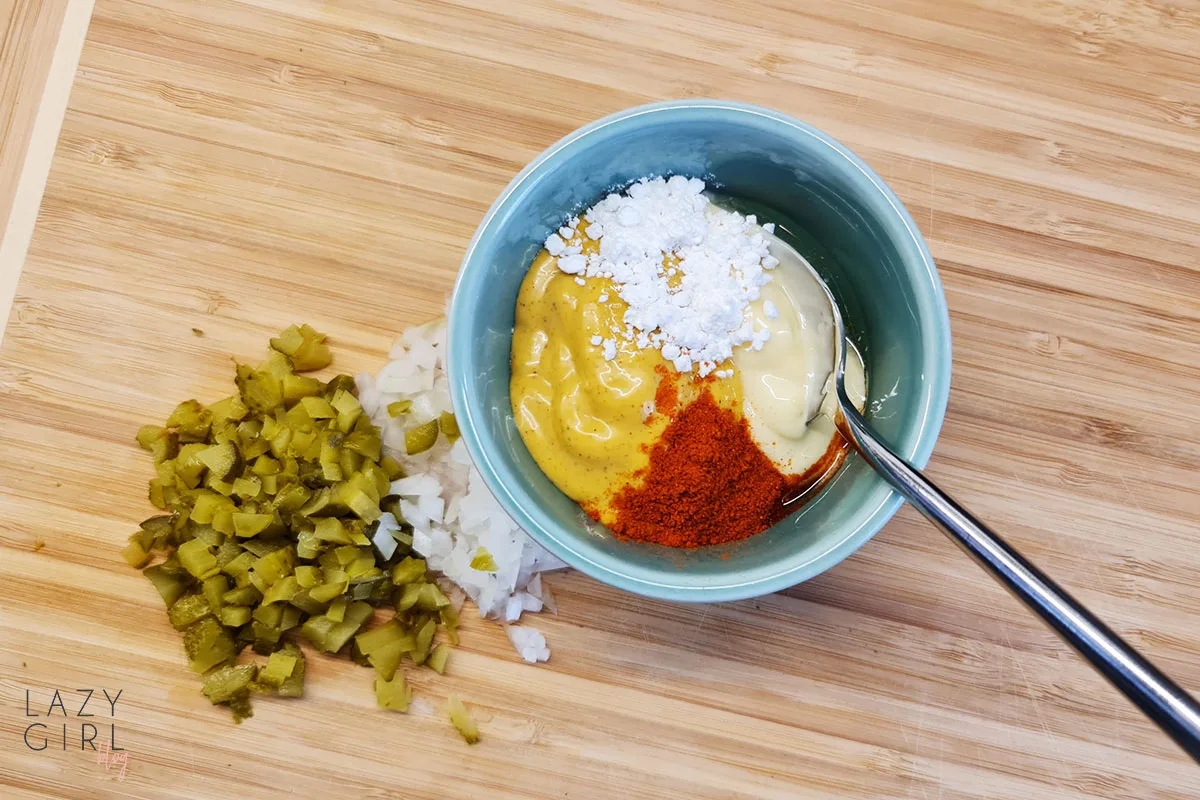 Sometimes there's nothing better than a salad—and this Keto Big Mac bowl of salad just hits the spot!
I don't know about you, but I am a big fan of Big Macs. When I started my keto diet, I craved a big mac so much that I decided to figure out how to make one! And guess what — it was super easy.
All the key elements are there: crispy iceberg lettuce, one layer of diced onion, diced pickles, cheese, ground beef, and my favorite part — the homemade dressing that goes with it. The dressing really makes this salad special!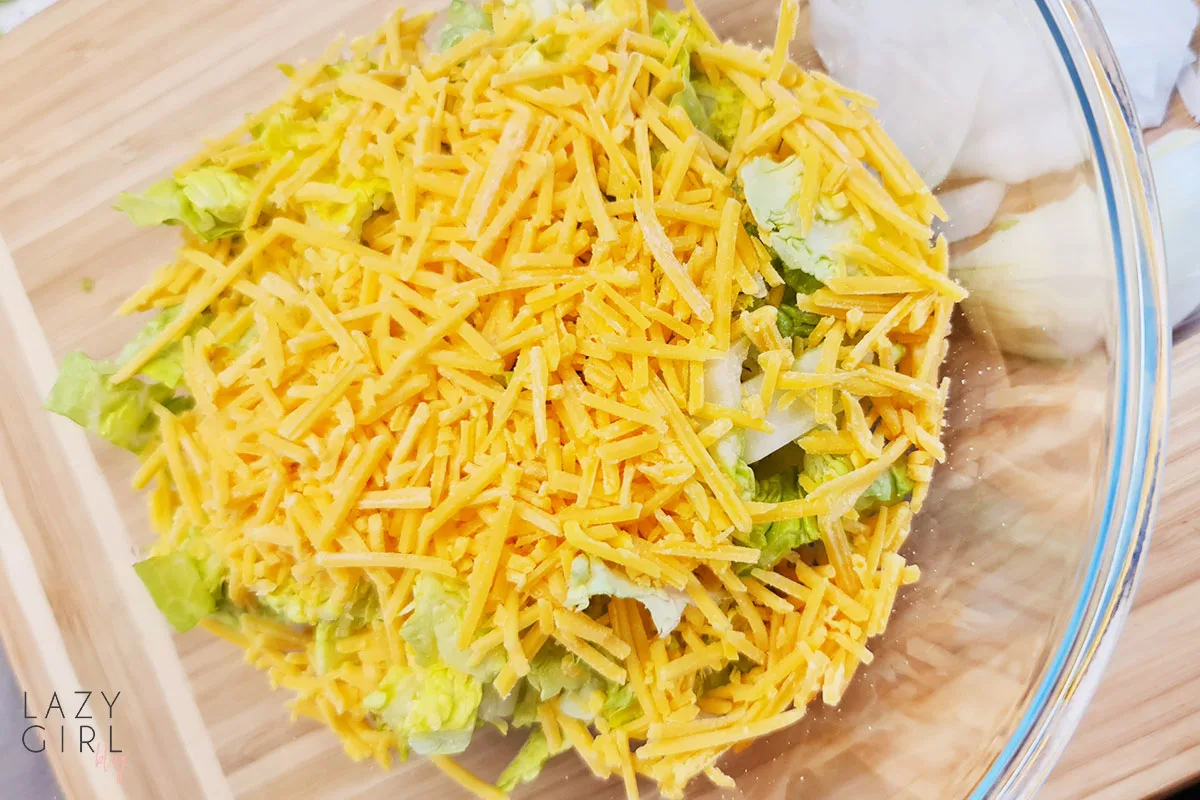 Just because you're on a keto diet doesn't mean you can't have a big mac right?
With this Keto Big Mac Salad, you'll get all the delicious ingredients of the original with none of the guilt. It's delicious, juicy, filling, and perfect for any low-carb diet.
And now, let's see how to make it!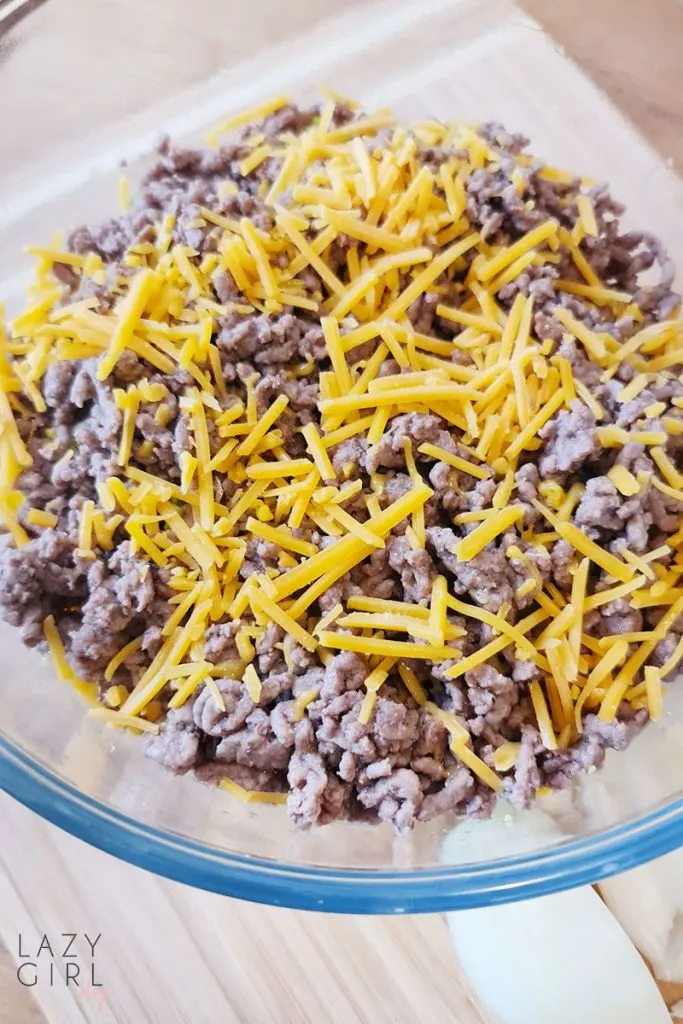 How to make a Keto Big Mac Salad?
** scroll down for the full ingredient list and printable directions **
Making a Keto Big Mac Salad is super simple! With just a little preparation you can have a really great and delicious meal that will keep you satisfied for several hours. If you love to cook, this is definitely a recipe you are going to want to try.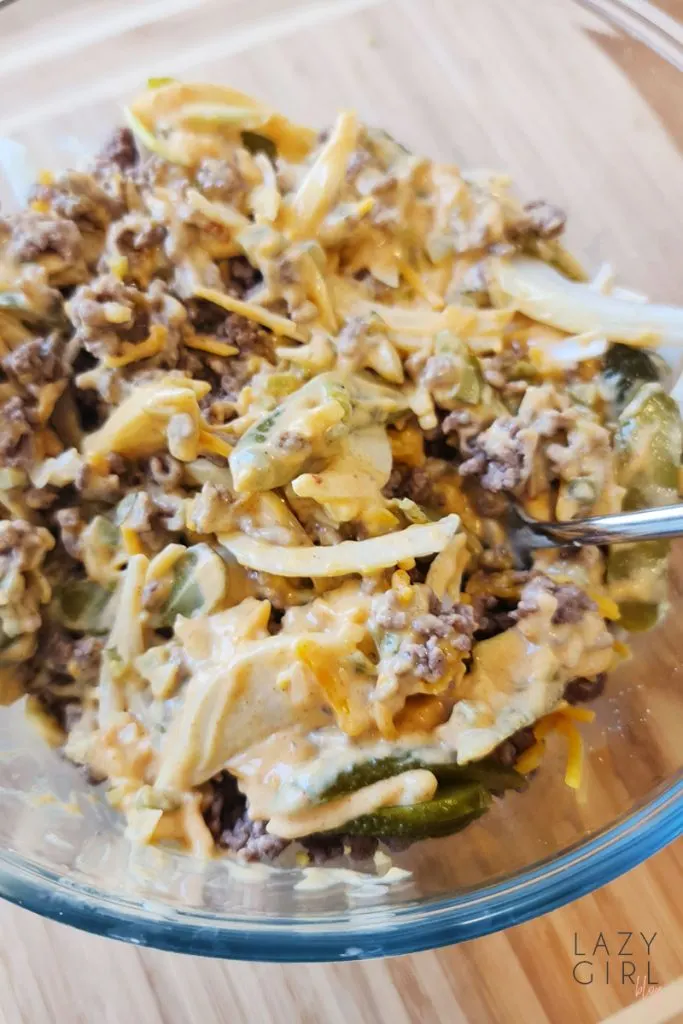 ---
Here's what you'll need:
Crispy iceberg lettuce
One small diced onion
Diced pickles
Cheese (I prefer cheddar, but any will do)
Ground beef
Homemade Big Mac dressing
---
Here's how you can make one:
Start by whisking together the dressing ingredients.
Cook the ground beef in a medium/large skillet until it's totally cooked through.
Chopp iceberg lettuce into bite-sized pieces.
Slice one small onion and pickles and set aside. Have the cheese ready as well.
Using a large bowl, add lettuce, pickles, cheese, cooked beef, and onion.
Pour dressing over the salad and serve.
There you have it, a healthy Big Mac Salad recipe that's just as tasty and innovative as the fast food original.
How many carbs are in a Big Mac Salad?
So how many carbs are in a Big Mac Salad? Well, according to the nutrition calculator, there are 4 grams of net carbs in one serving.
Are pickles keto?
As long as your pickles don't contain added sugar, you can enjoy them on a keto diet. You should select dill or sour pickles, but avoid sweet, candied, and bread and butter ones.
What is Keto Big Mac dressing made of?
Keto Big Mac sauce is a healthier version of the original Big Mac sauce. It's made of mayonnaise, mustard, white vinegar, swerve, smoked paprika, chopped onions, and pickles. This means that it doesn't have as many carbs and sugar as the original! It is a great addition to Keto Big Mac salad that is also super easy to make. This recipe for healthy Big Mac dressing has only 1 net carb per serving.
How many carbs can you have on keto?
The ketogenic (KETO) diet calls for low carbohydrates and high fat intake. It typically reduces total carbohydrate intake to less than 50 grams a day — less than the amount found in a medium plain bagel — and can be as low as 20 grams a day.
On average, followers of the keto diet consume between 20-50 grams of carbohydrates per day, which is an average of 5-10% carbohydrate from total daily calories, 70-80% fat, and 10-20% protein.
---
This post may contain affiliate links. As an Amazon Associate, I earn from qualifying purchases for my referral at no extra cost to you! See Disclosure
---
More Keto Dinner Recipes
If you're looking for more crowd-pleasing keto dinner recipes, try these:
The Best Keto Bacon Wrapped & Cheese Stuffed Burgers
Best Low Carb Keto Bacon Wrapped Grilled Cheese
If you enjoyed this recipe, please share it with your friends, and leave me a comment below.
Tag me on Instagram @lazy_girl_tips so I can see it!
Leave a comment, rate it, pin it, share it, and don't forget to tag a photo #lazy_girl_tips on Instagram. I'd love to see what you come up with. Cheers, friends!