No-Bake Keto Coconut Balls that taste just like the famous Raffaello treat? This is a dream come true!
Easy to make, healthy, sugar-free, and super low in carbs with only 4 ingredients, which makes them perfect for the keto diet!
Delicious, sweet, and pretty to look at, they are a perfect bite for your sweet tooth. Super easy to make and stay fresh for some time in the refrigerator.
If you're on the ketogenic diet, these little coconut balls are a great way to increase your fat intake while keeping your carbs low.
This recipe for Raffaello pralines is delicious and easy to make – perfect if you want to treat yourself with a creamy and quick snack!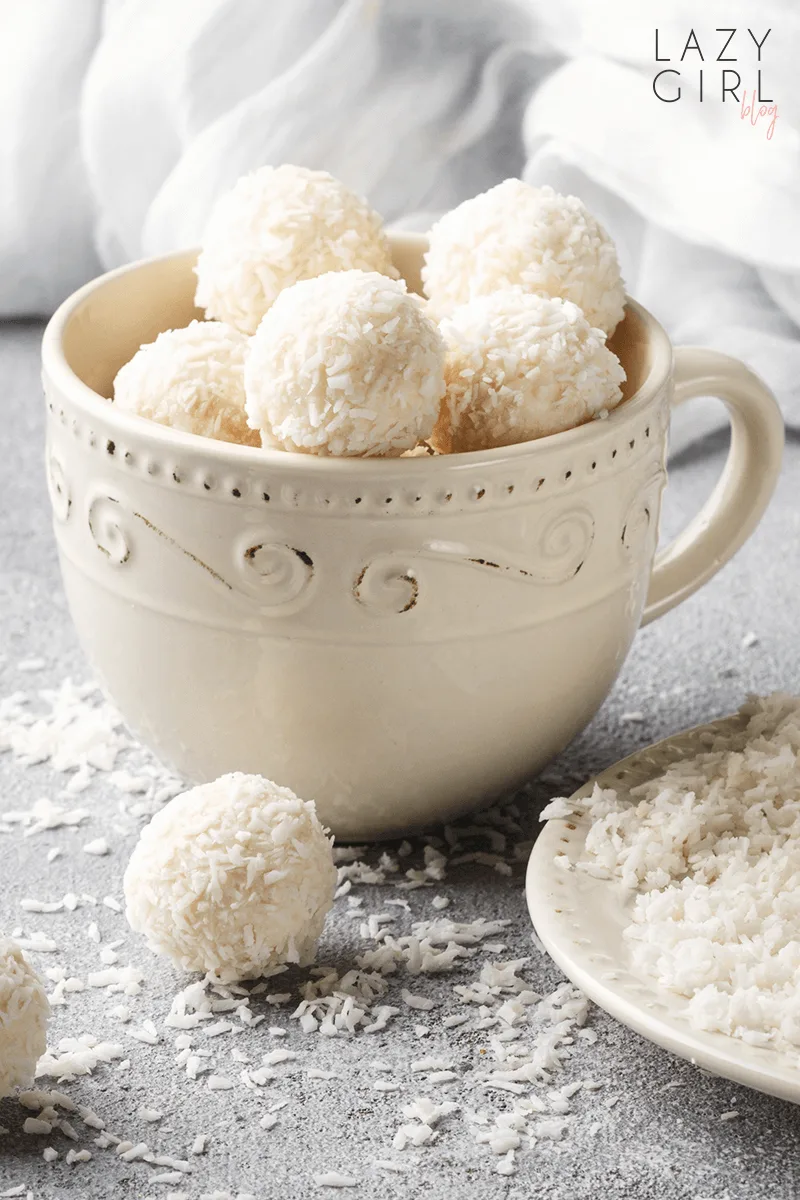 One keto coconut ball only has 1g of net carbs while containing a decent amount of fiber (1g) and fat (6g).
These are the best sweet treats ever! And they are so easy to make and perfect for any occasion.
You can also make these with kids. They will love making them with you!
We all know that the shop-bought Raffaello coconut balls have almonds inside. So you can use almonds and put them in the middle to be authentic.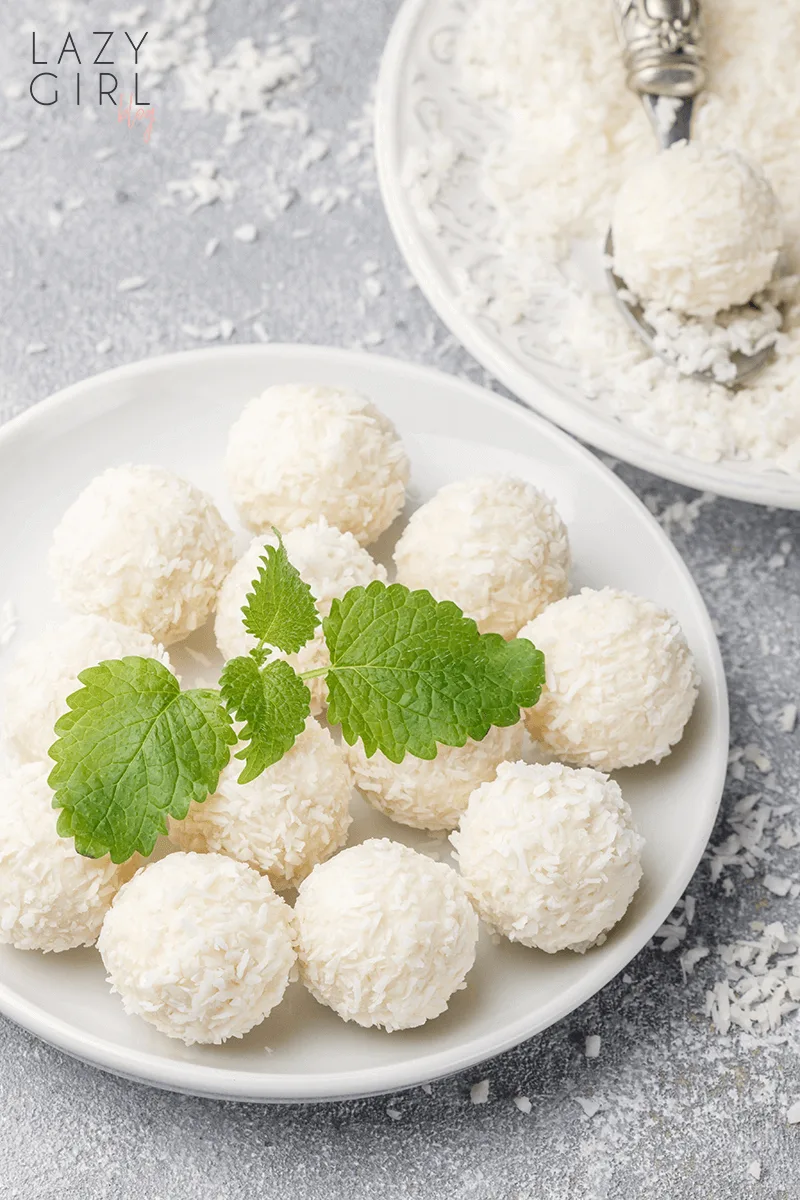 ---
How to store these homemade Raffaello balls (Keto coconut fat bombs)?
For best results store them in your fridge for at least 15 minutes before serving.
Store them in an air-tight container and they will stay firm before serving. They will last for several days this way. They are freezer friendly too.
Just give them a try, you will love them!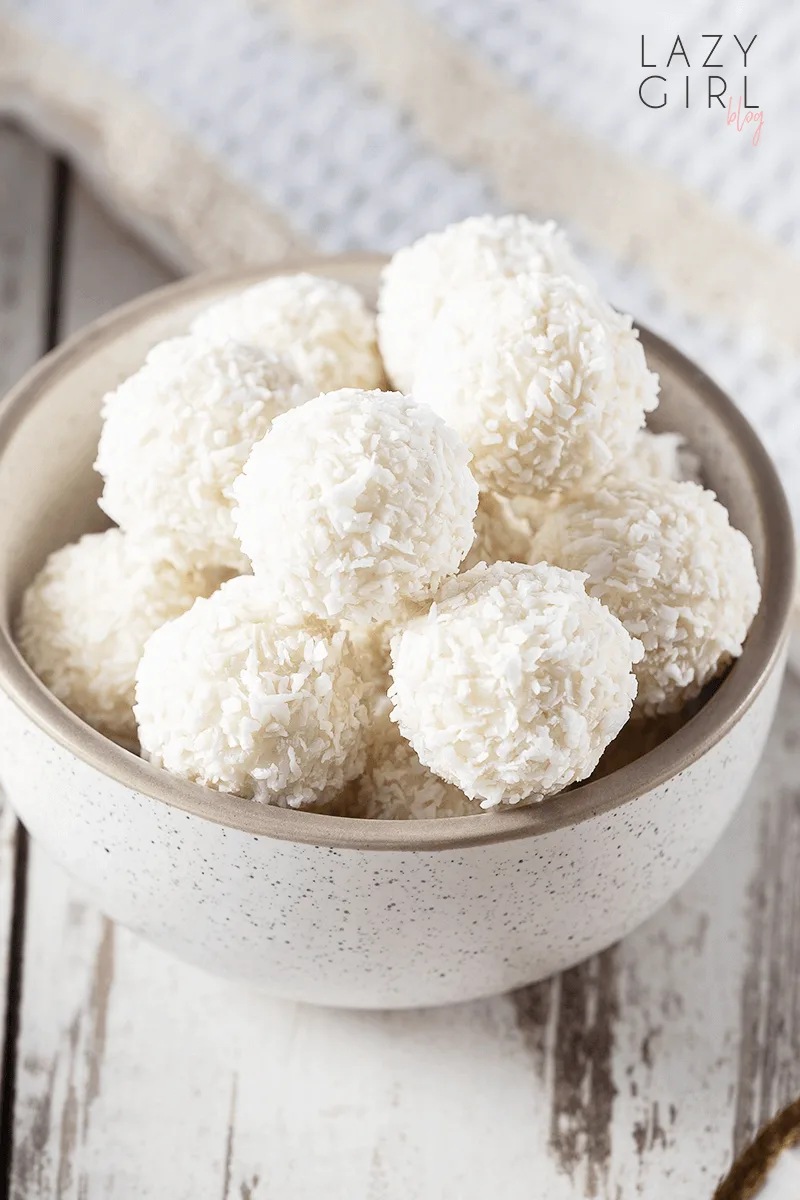 ---
This post may contain affiliate links. As an Amazon Associate, I earn from qualifying purchases for my referral at no extra cost to you! See Disclosure
---
Did you try this No-Bake Keto Coconut Balls recipe? Tag me on Instagram so I can see! @lazy_girl_tips
Leave a comment, rate it, pin it, share it, and don't forget to tag a photo #lazy_girl_tips on Instagram. I'd love to see what you come up with.