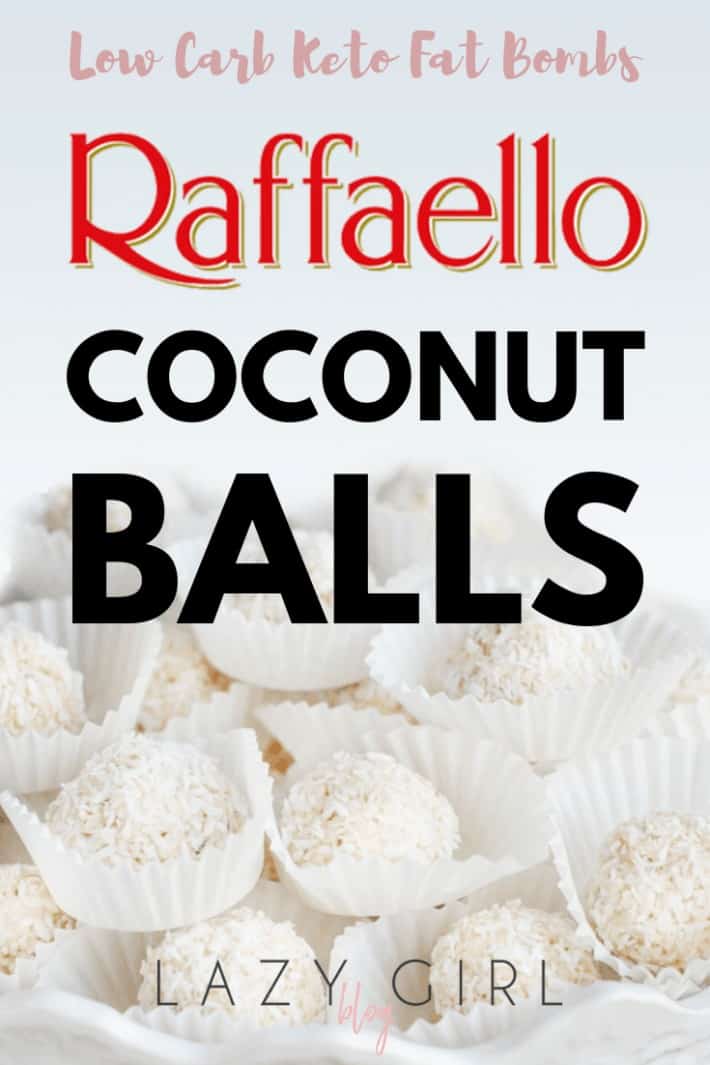 Low Carb Keto Fat Bombs – Raffaello Coconut Balls
Keto almond coconut fat bombs that taste just like the famous Raffaello treat? This is a dream come true! Easy to make, healthy, paleo, sugar-free and super low in carbs which makes them perfect for the keto diet!
Fat bombs are a perfect bite for your sweet tooth. They are easy to make and stay fresh for some time in the refrigerator. If you're on the ketogenic diet, these little almond coconut fat bombs are a great way to increase your fat intake while keeping your carbs low.
This recipe for Raffaello pralines is delicious and easy to make – perfect if you want to treat yourself with a creamy and quick snack!
One almond coconut ball only has 1.1g net carbs while containing a decent amount of fiber (0.5g) and fat (13.1g).
---
This post may contain affiliate links. As an Amazon Associate, I earn from qualifying purchases for my referral at no extra cost to you! See Disclosure
---
Raffaello Coconut Balls Recipe:
Ingredients
---
Instructions
Mix the almond butter and the coconut cream in a small bowl until you get a smooth mass.
Add the sweetener, 50g of coconut flakes, and the vanilla extract and mix again.
Chill the almond coconut cream in the freezer for approx. 20 minutes.
When it cooled completely, add cream cheese and a little more sweetener if necessary.
Put it in the fridge for two to three hours.
Make small bomb-like pralines and in the middle of each put one blanched almond.
Roll each praline in coconut flakes and put them back to the fridge for an hour.
Enjoy!