These little low-carb Chocolate Cheesecake Muffins full of healthy fats & no sugar – therefore keto are a pretty good and perfect way to start or end your day!
Made with just a few simple ingredients, they are completely guilt-free!
They are as delicious as they look and they are the perfect way to satisfy cravings for a delicious and easy low carb dessert.
This is a very easy recipe – much easier than baking a classic keto cheesecake. The only reason I don't make it more often is that I tend to overeat these cakes!
---
This post may contain affiliate links. As an Amazon Associate, I earn from qualifying purchases for my referral at no extra cost to you! See Disclosure
---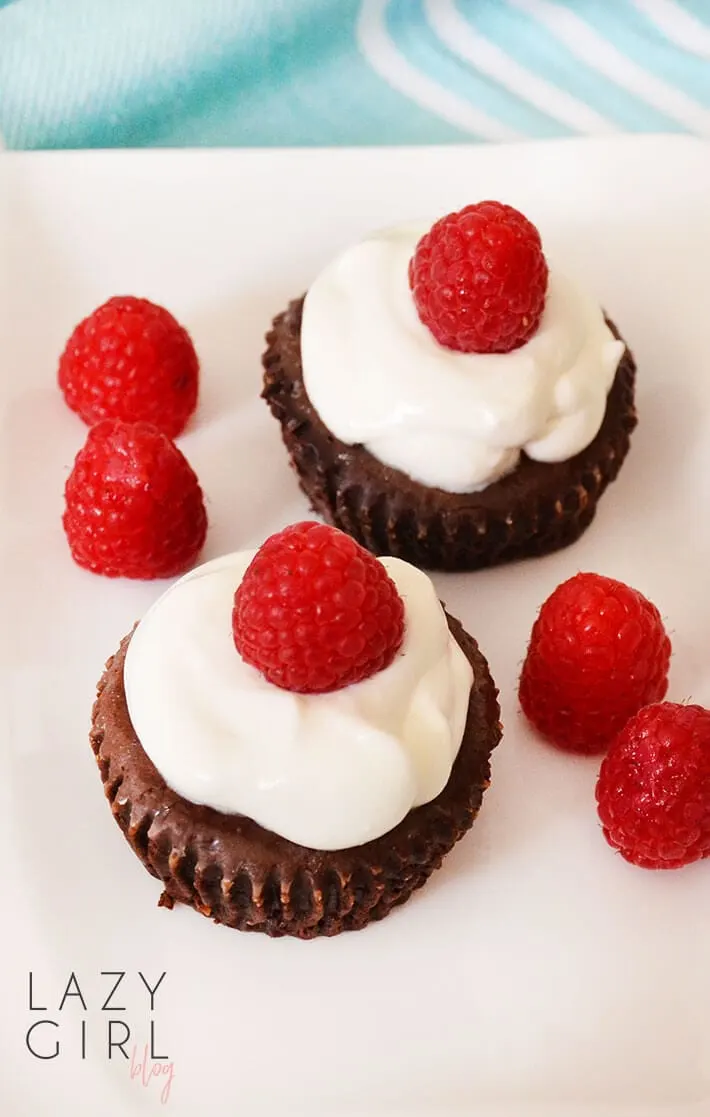 [bs_icon name="glyphicon glyphicon-ok"] A few tips for making mini chocolate cheesecakes:
---
Although this is not a difficult recipe at all, I do have a few tips to ensure its success:
To ensure a smooth texture, all ingredients must be at room temperature, which is always the case when making cheesecakes.
One option is to remove the cream cheese and egg from the fridge two hours before you plan to start mixing the ingredients.
Alternatively, you can microwave the cream cheese for 30 seconds, and submerge the egg in warm water while you prep the ingredients.
Also similarly to other cheesecakes, they should be completely cool before you can enjoy them. Although – thankfully – there's no need to refrigerate them.
They are perfect after cooling on a rack for about 2 hours (but sometimes I eat them after just 1.5 hours!)
Make sure that your cream cheese is thoroughly softened first so that your Keto Chocolate Cheesecake Muffins are nice and smooth before baking. I use real Philadelphia cream cheese for this recipe.
I believe it's healthy for a dessert. When you eat these mini chocolate cheesecakes, you're basically eating dark chocolate, cream cheese, and eggs. Plus stevia, which I believe is quite safe.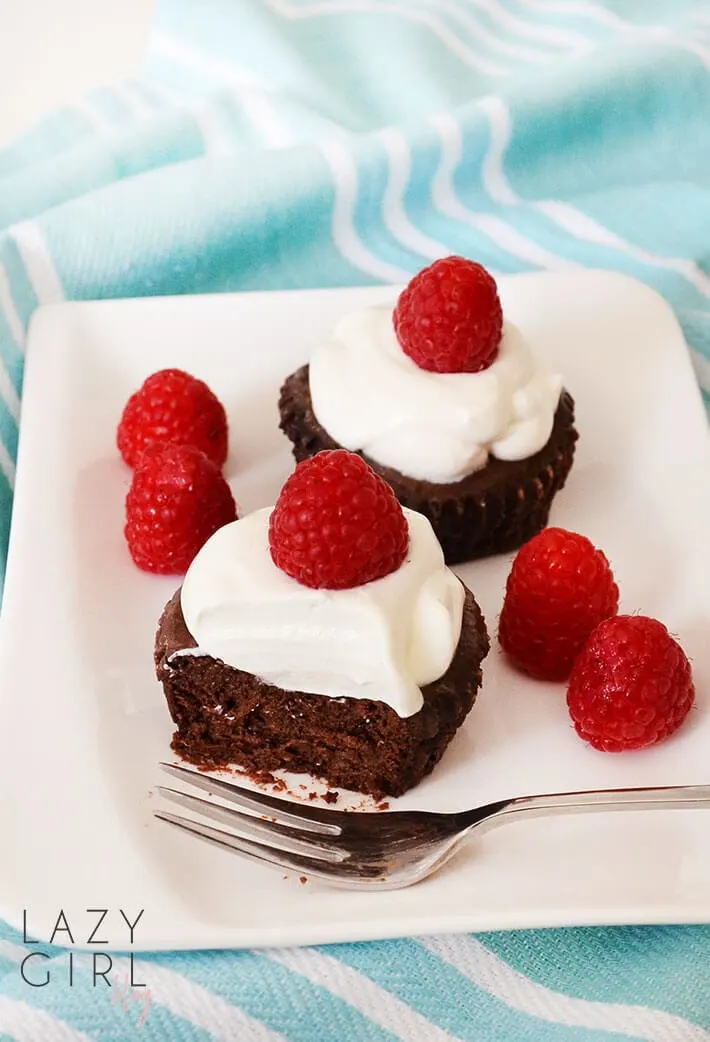 More tasty recipes that you might like
---
If you love cheesecake but don't feel like baking, try this wonderful recipe for No-Bake Keto Mini Chocolate Cheesecake, or these tasty Best Easy No Bake Keto Cheesecake.
Finding a good dessert when living the Keto lifestyle doesn't have to be hard. Even if you aren't a baker, this recipe is so easy to make.
---
Did you make these Keto Cheesecake Muffins? Tag me on Instagram so I can see! @lazy_girl_tips
Leave a comment, rate it, pin it, share it, and don't forget to tag a photo #lazy_girl_tips on Instagram. I'd love to see what you come up with. Cheers, friends!