These Keto Cheese Puffs are an absolute lifesaver when it comes to beating the cravings for chips or popcorn.
They are very simple to make, and next time you're craving that salty, cheesy, crunch give these a try! They are the best ever snack needed with your Movie night.
This recipe is really easy and you will not regret trying it.
If you manage not to eat them immediately, they are even better the next day.
And cost-wise? Much much cheaper than any cheese Pops you buy in the supermarket if you find some.
This low-carb popcorn substitute is super crunchy and crispy and I think it makes a VERY satisfying snack. Experiment with different cheeses and find your personal favorite!
How to make these Keto Cheese Pops?
---
Although there is just one ingredient, these puffy little cheese snacks take a little bit of pre-planning on your part because you have to start the recipe up to two days before you plan to cook and eat them.
But it's REALLY EASY!
You can use any hard cheese. I would suggest cutting it into slices and then making it into small squares since it will dry better.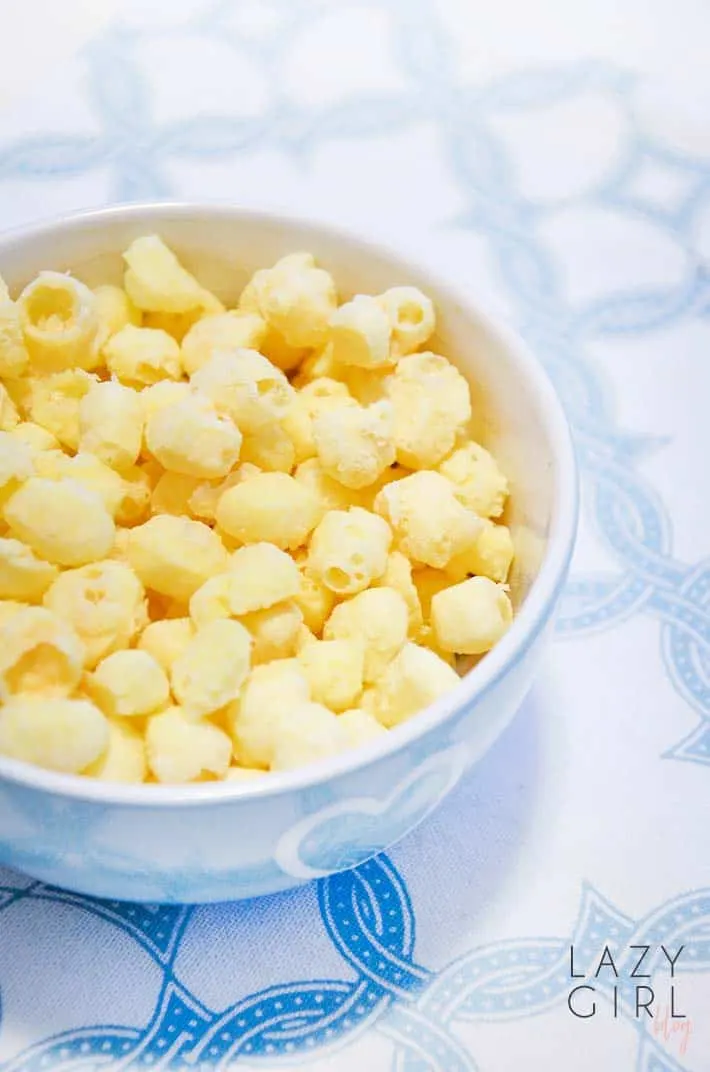 Useful Tips for making Keto Cheese Pops:
---
Cut the cheese very small (1/4 – 1/2 inch cubes), and try to keep the pieces all the same size. That way they will puff and cooks more consistently.
Don't crowd the pan, make sure they are not touching each other by leaving a little space between them.
Let the cheese puffs cool on a paper towel to absorb any extra oils that are released from the cheese while cooking.
Once they are cool, enjoy them as a snack or a garnish for soups and salads.
---
This post may contain affiliate links. As an Amazon Associate, I earn from qualifying purchases for my referral at no extra cost to you! See Disclosure
---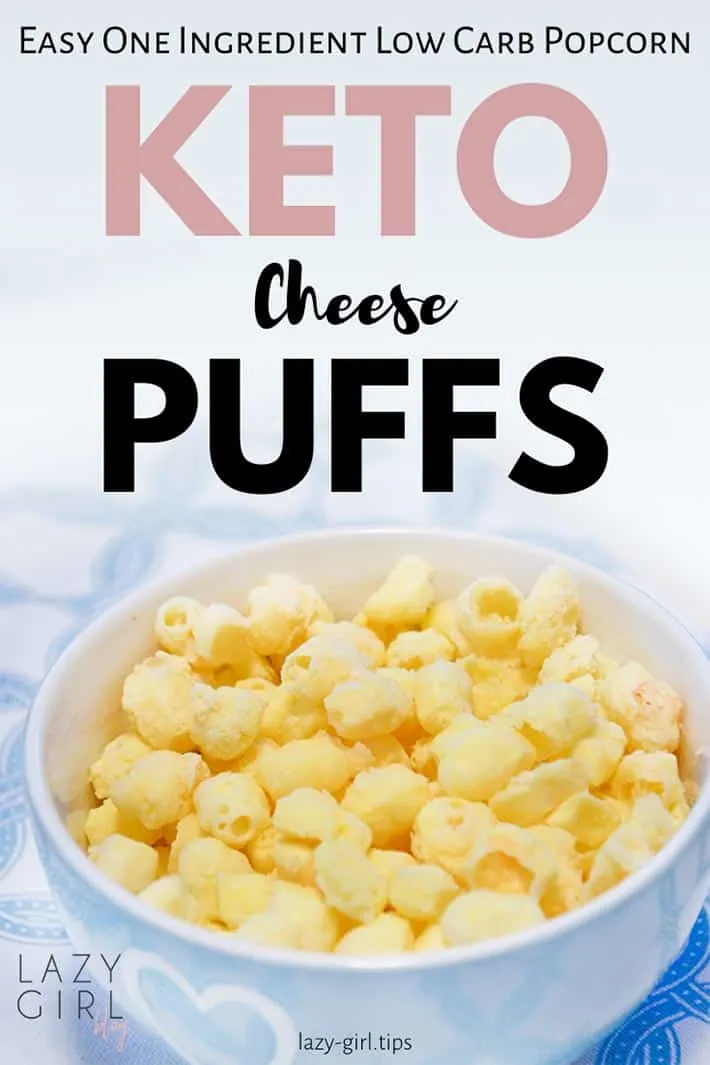 What about Keto Cheese Pops Macros?
---
Due to the variety of cheese that can be used, it's impossible to know what the macros for yours will be. Weigh the cheese before you pop it, and consult the packaging in order to get an accurate macro count. For this recipe, I`ve used Gouda cheese.
The Keto popcorn cheese puffs can be stored in an airtight container for up to 1 week, if they last that long! It's not only great as a snack – but you can also sprinkle it on soups or over salads.
Did you make this Keto Cheese Puffs recipe? Tag me on Instagram so I can see! @lazy_girl_tips
Leave a comment, rate it, pin it, share it, and don't forget to tag a photo #lazy_girl_tips on Instagram. I'd love to see what you come up with. Cheers, friends!
If you like this recipe share it with your friends and (..of course..) pin it for later. 🙂