If you're a fan of chocolate, especially chocolate with nuts in it, these crunchy no-bake Low Carb Keto Chocolate Bars are the recipe for you.
Just because you're on a diet doesn't mean that you can't have your dessert.
This low-carb keto chocolate crunchy bar recipe is totally guilt-free. Just be careful not to eat too many 🙂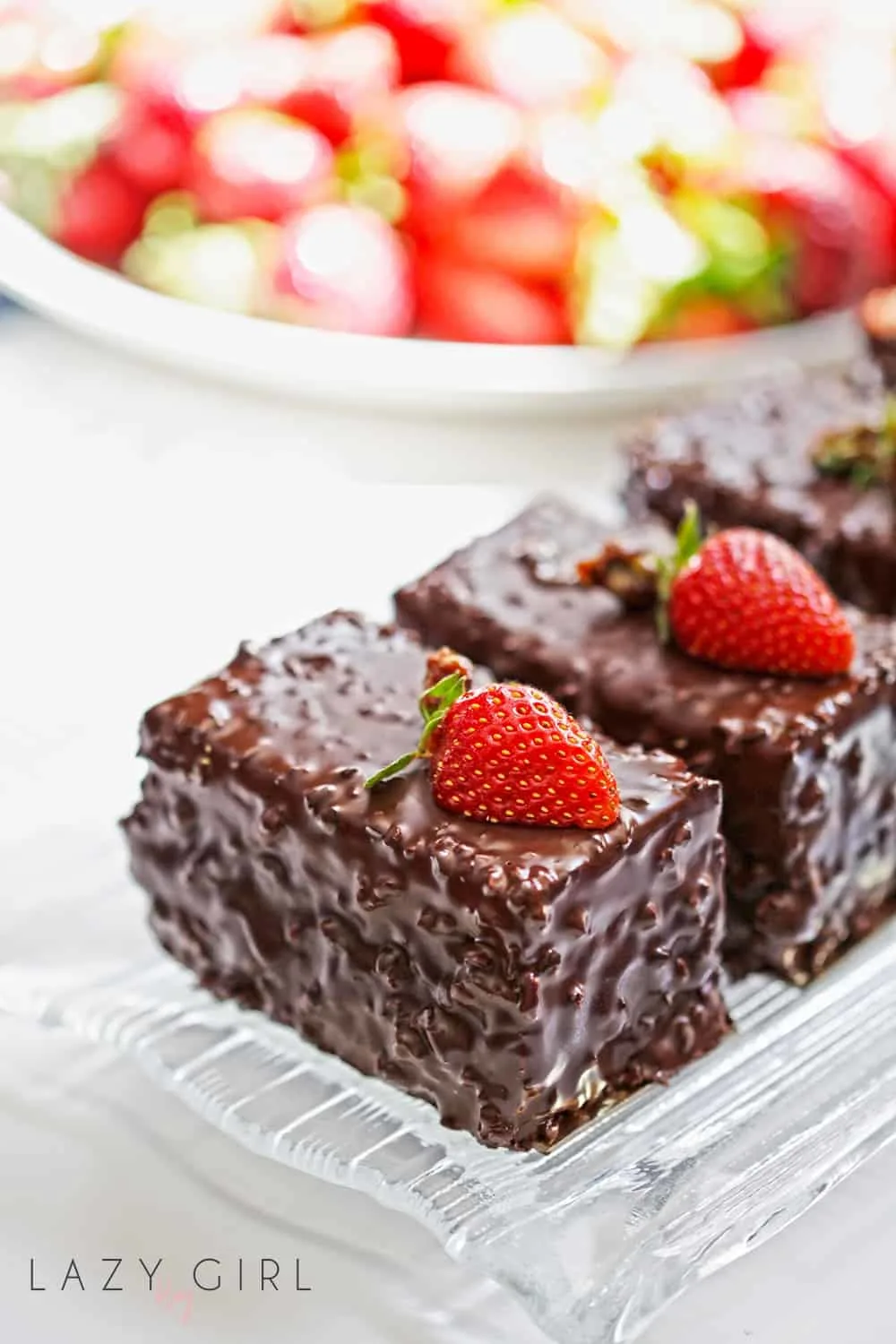 Deliciously crunchy, chocolatey, and nutty keto bars are built to satisfy any chocolate craving you encounter.
You have to try these. They're crazy simple to make and freeze and refrigerate really well.
These Keto Chocolate Bars are also Paleo, Vegan, Sugar-Free, and Low Carb.
The ultimate no-bake ketogenic dessert recipe is ready in 10 minutes!
---
This post may contain affiliate links. As an Amazon Associate, I earn from qualifying purchases for my referral at no extra cost to you! See Disclosure
---
---
[bs_icon name="glyphicon glyphicon-heart"]

Tip:

The best nuts to use: Raw unsalted pecans, walnuts, and chopped hazelnuts are your best options, and all are under 2 grams of carbs (per serving). Almonds and cashews are a little higher in carbs, but both of them work great.

The best seeds to use: Hemp seeds, pumpkin seeds (pepitas), sunflower seeds, and sesame seeds would all be perfect to use in these crunch bars.
---
If you like this recipe share it with your friends and (..of course..) pin it for later. 🙂