Making crispy and healthy Fries is a real challenge. Low carb and low calories French fries. Can you believe it?
Zucchini is not a good choice, it came out soft and soggy. Carrots and parsnip taste very good but lost their crispiness very quickly.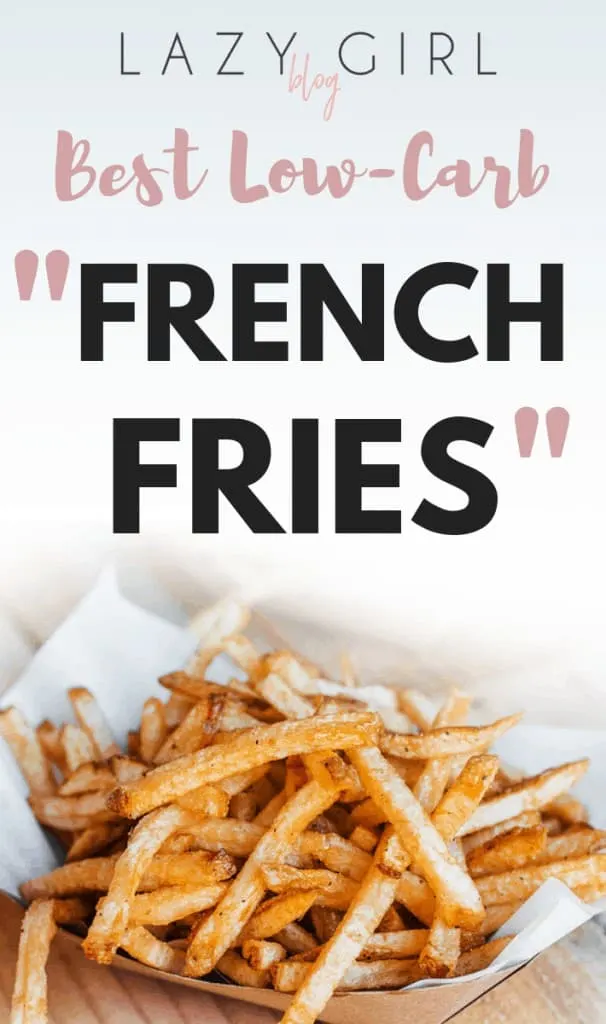 Turnip and parsley root is very great but I found it difficult to find parsley root in my everyday store.
Ever heard of swede/rutabaga? Well, it's time you get to know this vegetable, it's low-carb friendly! Swede (aka Rutabaga) is commonly used in paleo diet meals as a replacement for potatoes and it is a magic vegetable to make the best low-carb french fries.
Swede is high in potassium, which is a mineral often deficient in low-carb diets.
It not only makes the perfect crispy low-carb French Fries ever but it also
– Contains only 5.3 g of net carbs per 100 g
– Half the calories of potatoes (only 38 kcal per 100 g)
---
This post may contain affiliate links. As an Amazon Associate, I earn from qualifying purchases for my referral at no extra cost to you! See Disclosure
---
Low-Carb "French Fries" Recipe:
Ingredients
2 swede rutabaga medium size, about 28 oz
Coating
---
Instructions
First, preheat the oven to 225 °C/ 450 °F. Wash and peel the swede.
In a mixing bowl, add the olive oil and spices. Combine until the mixture is darker and well combined.
Place the fries into a mixing bowl and pour the prepared oil onto the fries. Use your hands to massage the fries with the oil mixture.
Place the fries onto a baking dish leaving space between each fries.
Bake for 15-20 minutes then open the oven and using a spoon stir the fries to make sure they cook on all sides.
Return to the oven for 10 more minutes or until golden, crispy outside but soft in the center.
Remove from the oven and serve with meat and sugar-free ketchup or mayonnaise.
Note: If your daily carbs target is low, serve them with meat to make sure you don't eat any additional carbs. Frying rutabaga is not ideal. Just use the oven method to make sure you don't burn it. Also, you may need to adjust the time depending on your oven.
Photo credit: Rachel Valley (Flickr)