This easy Keto Triple Berry Clafoutis recipe brings a traditional French dessert to the low-carb table.
It is a really delightful dessert for those on a low-carb lifestyle.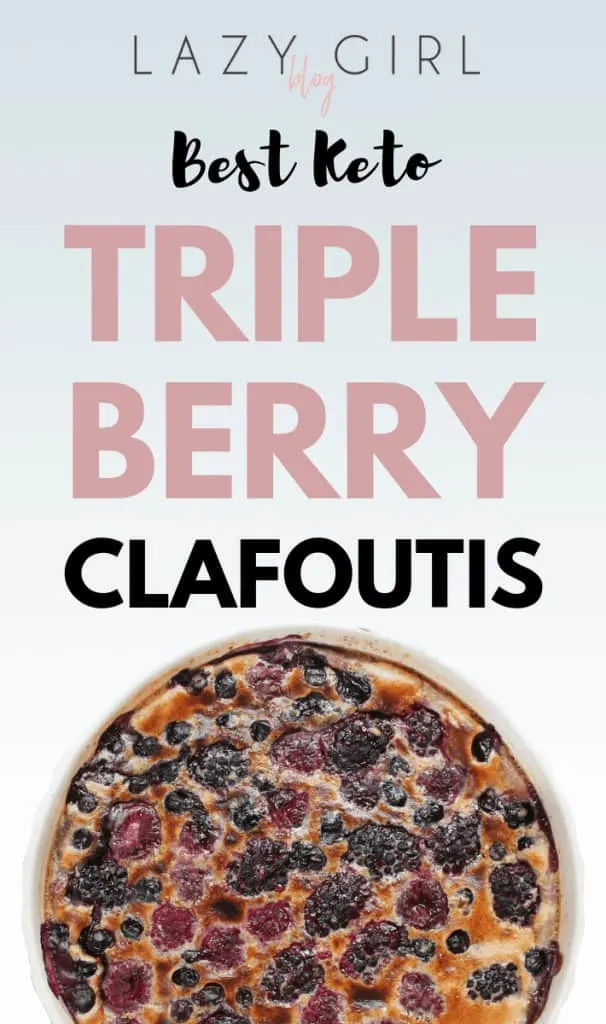 The French eat Clafoutis for dessert and sometimes even breakfast, which is a tradition I can absolutely get behind!
In this recipe, I've made it with low-carb ingredients by replacing the regular flour with almond flour, and a healthier sweetener Erythritol.
Also, using blackberries, raspberries and blueberries we can keep the carb level as low as possible.
---
This post may contain affiliate links. As an Amazon Associate, I earn from qualifying purchases for my referral at no extra cost to you! See Disclosure
---
Keto Triple Berry Clafoutis Recipe:
Ingredients
---
Instructions
Preheat the oven to 175 °C/ 350 °F. Weigh and measure all ingredients. Put the eggs with the coconut milk, the almond flour, the erythritol, the pinch of salt, and the vanilla flavor in a blender. Let it run for a few minutes.
Grease a 9 to 10-inch flan dish with the Ghee or Coconut oil and pour in the mixture. Add the berries: blackberries, raspberries, and blueberries (wild blueberries contain fewer carbs than cultivated blueberries). Transfer into the oven and bake for 35-40 minutes.
You can do the prick test to see if they are done. Then remove and allow to cool. Dust with powdered Erythritol, slice, and serve.
Store in the fridge for up to 3 days. You can eat it hot or cold. Delicious with a tuft of whipped cream.
Photo credit: jennylaujennylau