One traditional French country dessert is the Clafoutis and this gluten-free, low carb Keto Strawberry Clafoutis dessert is definitely a recipe that you want to try.
So it's a strawberry season which is always exciting for me!
Sometimes the craving for a nice slice of cake will not go away.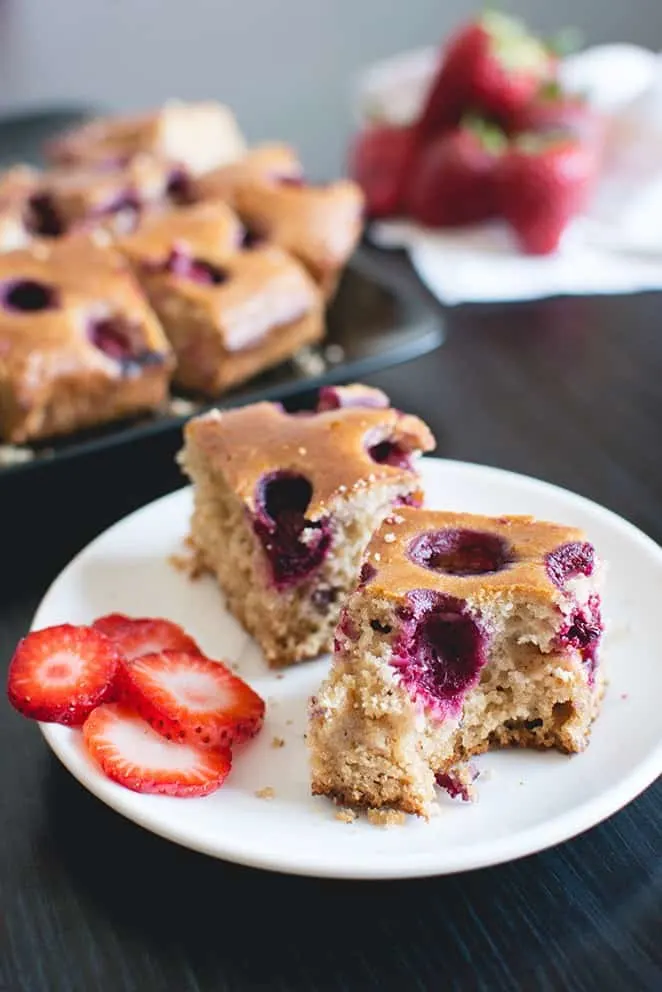 When it comes to desserts, the French really have it figured out–rich, sinful sweets that satisfy the sweet tooth.
I know that many of my followers follow a dairy-free diet as well as a low carb and ketogenic diet, so I like to make recipes work for everyone.
There are so many things to love about this recipe, but one of my favorites is that you literally throw all of the ingredients (except the strawberries) in the blender until smooth, pour it into a buttered pan, toss your cherries on top and bake it for around half an hour.
It makes the entire house smell fantastic, and when it comes out of the oven it's equally delicious warm or cold (if you can wait that long.)
---
This post may contain affiliate links. As an Amazon Associate, I earn from qualifying purchases for my referral at no extra cost to you! See Disclosure
---
If you like this recipe share it with your friends and (..of course..) pin it for later. 🙂