These keto strawberry cupcakes are made from scratch with strawberry filling and topped with creamy strawberry buttercream.
They are incredibly soft and fluffy and full of fresh fruit flavor.
This is a quick and easy ketogenic diet dessert recipe, completely keto-friendly and gluten-free dessert.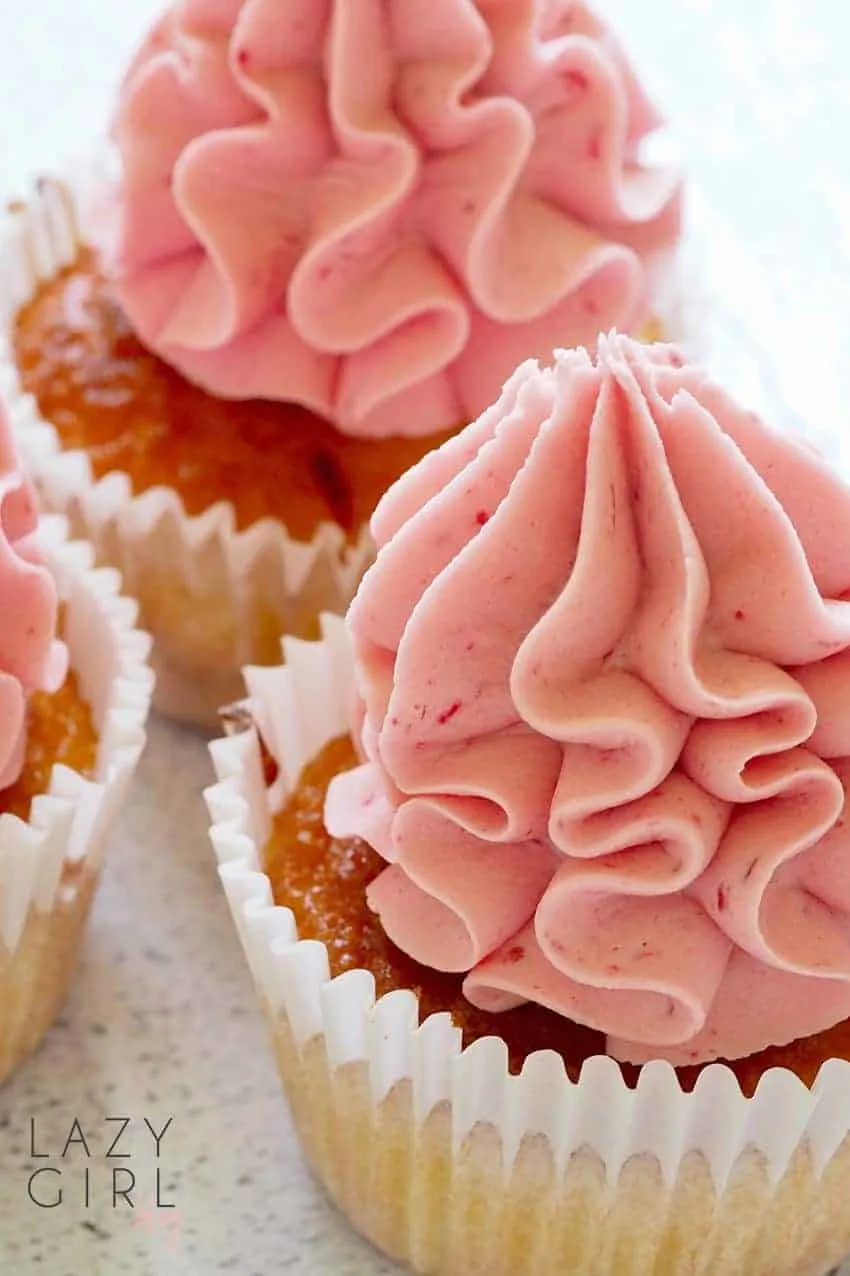 These keto strawberry cupcakes are super soft, fluffy, and moist.
The taste is buttery with bursts of strawberries and a soft scent of vanilla.
They're extremely soft, crumbly, and sweet just like normal cupcakes!
They're so good and sweet, it's hard to stop yourself from eating them all!
This low-carb cupcake batter is awesome because it can be used to make any kind of baked sweets!
Think low-carb muffins, donuts, cakes, and so on! The possibilities are endless.
The frosting is creamy-smooth with more strawberry flavor and a lovely pink color.
This strawberry cream cheese frosting is a delicious sugar-free icing for these low-carb cupcakes. And, it adds natural pink color and a fruity taste.
This frosting works great for cakes too.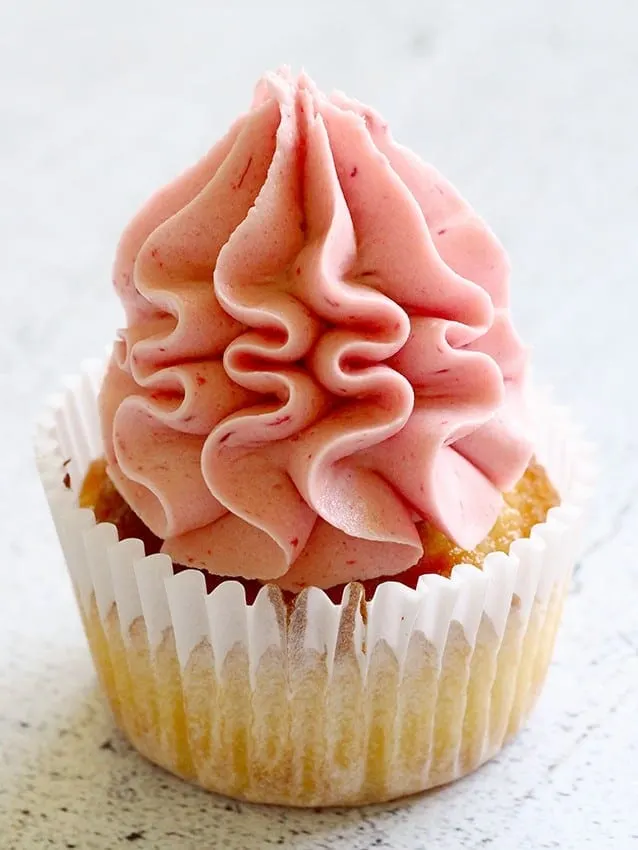 ---
This post may contain affiliate links. As an Amazon Associate, I earn from qualifying purchases for my referral at no extra cost to you! See Disclosure
---
Don't have powdered sweetener?
---
Simply add granulated sweetener to a blender and blitz for about 30 seconds. You'll then have yourself some homemade powdered sweetener!
A note about xanthan gum.
---
Xanthan gum adds a lot of texture to these cupcakes.
You can omit it, but I don't recommend it. I find the xanthan gum holds everything together and mimics gluten quite well.
I've made the cupcakes with and without xanthan gum and the texture and crumb were far better with the xanthan gum in the batter.
---
[bs_icon name="glyphicon glyphicon-tag"] Note: If you do not want to make from scratch you can use Swerve Sweets Vanilla Cake Mix for your cupcake batter.
---
Did you make these Keto Strawberry Cupcakes? Tag me on Instagram so I can see!@lazy_girl_tips.
Leave a comment, rate it, pin it, share it, and don't forget to tag a photo #lazy_girl_tips on Instagram. I'd love to see what you come up with. Cheers, friends!