Love pancakes but hate all the carbs? There's no need to miss out on pancake breakfasts when you are on low carb.
These almond flour pancakes take breakfast to the next level: low carb, gluten-free, and over-the-top tasty. These actually are the best keto pancakes I've ever tried.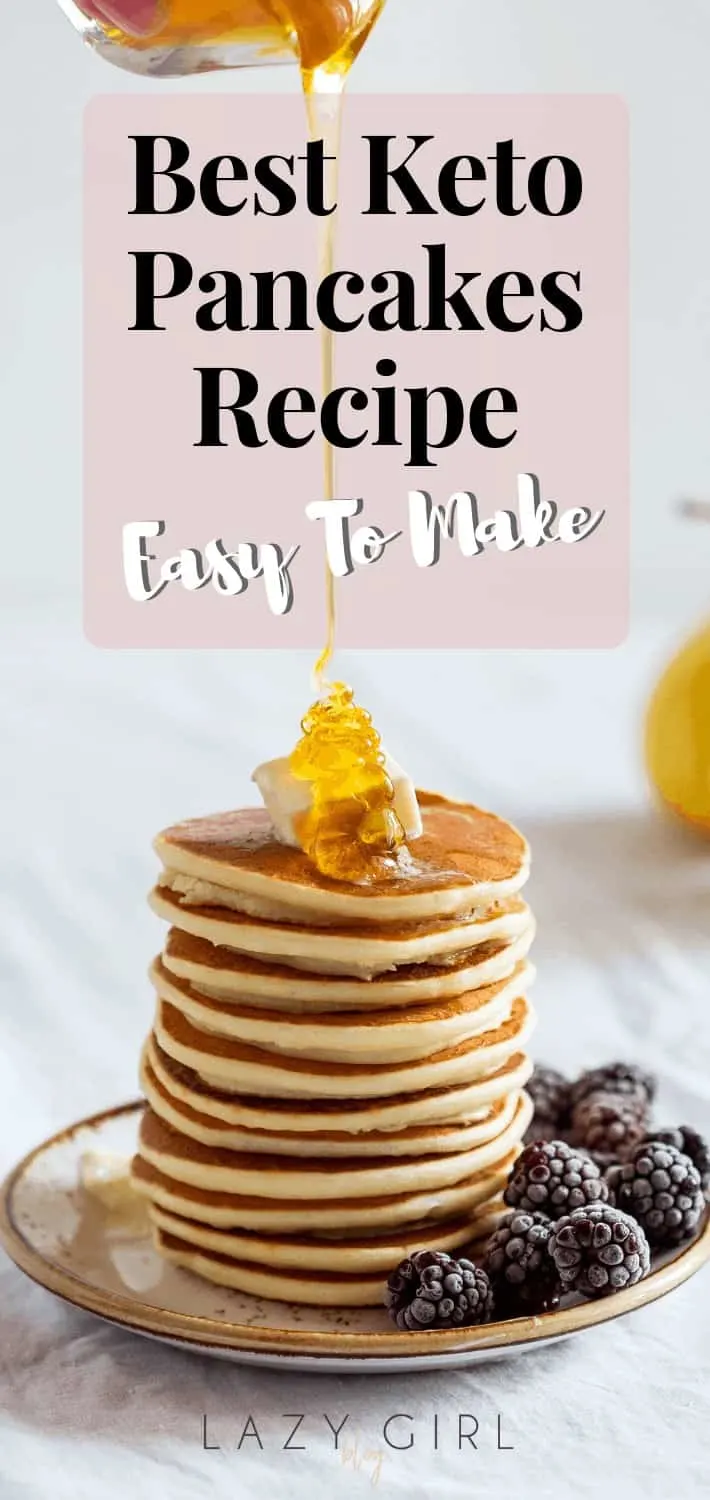 What makes keto pancakes light and fluffy?
The trick to making these keto pancakes so light and fluffy is egg whites!
You'll start by separating the eggs; the yolks will be mixed with the dry ingredients, and the whites will be beaten to soft peaks in their own bowl.
The egg whites are slowly incorporated into the pancake batter by folding the ingredients together with a spatula.
You'll notice that the batter doesn't look like your typical thick pancake batter. It's airy and light, just like the beaten egg whites. This is the secret to fluffy pancakes!
---
This post may contain affiliate links. As an Amazon Associate, I earn from qualifying purchases for my referral at no extra cost to you! See Disclosure
---
WHY almond flour?
Fine almond flour is a great alternative to wheat flour. By using almond flour you are ensuring your pancakes are seriously nutrient-dense, and still have the texture of "real" pancakes.
But unlike wheat pancakes, this low-carb pancakes recipe will provide you with a steady supply of energy that won't send your blood sugar sky-high and will keep you satiated until lunch.
[bs_icon name="glyphicon glyphicon-tags"] NOTE – Almond flour is not the same as ground almonds or almond meal. It is a much more finely ground flour made from blanched almonds, which gives a texture that resembles wheat flour.
The almonds in an almond meal are almost always ground with their skins still on.
The almond flour I used, by Sukrin, has also been cold-pressed, so 80% of the fat is removed.
It makes the pancakes light and fluffy, just like we enjoyed them in the good old days before we realized that wheat is really not a healthy thing to eat. Even so, regular almond flour that is not de-fatted will also work well.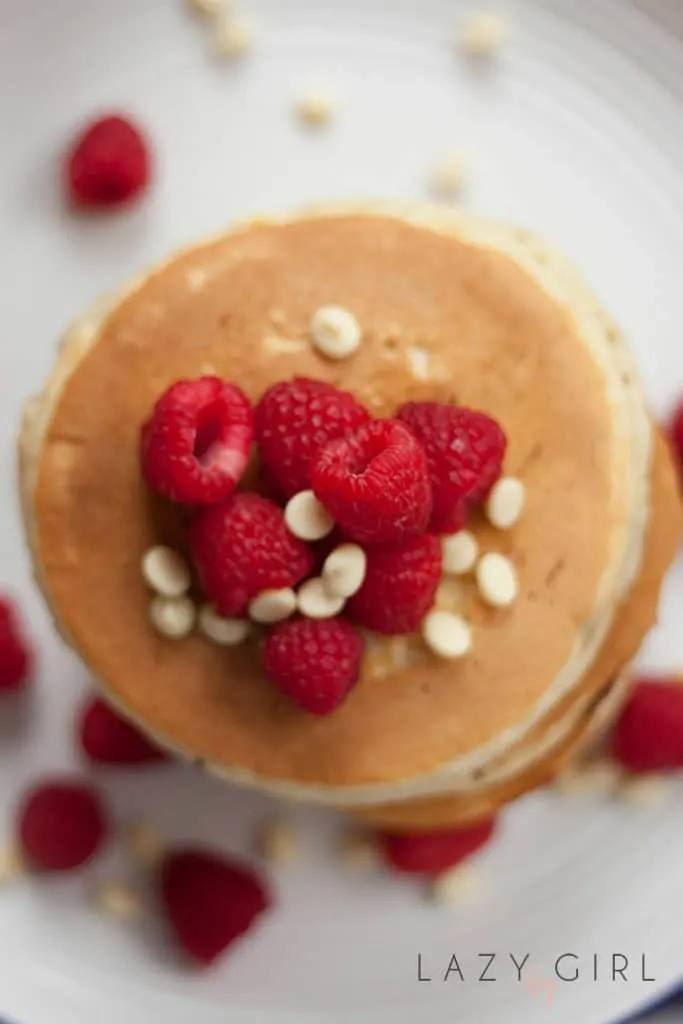 Toppings for Keto Pancakes
Now, you have an important decision left to make – what to top your keto pancakes with? Butter, nuts, berries, whipped cream? Which ones are your favorites?
And what about fillings? I'm totally throwing some chocolate chips into the batter next time… or maybe some blueberries… or even chopped nuts. Aaaah, so many possibilities.
No matter what variation of these fluffy low-carb pancakes you choose, you can't go wrong with this recipe. And with the latest minor update, they are even better. Totally irresistible keto pancakes!
---
[bs_icon name="glyphicon glyphicon-menu-hamburger"]

Almond Flour Pancakes – Gluten Free
A nice fluffy gluten free pancake made from almond meal. These low-carb pancakes are perfectly served with butter and sugar-free pancake syrup.
[bs_icon name="glyphicon glyphicon-cutlery"] Servings: 24 pancakes
[bs_icon name="glyphicon glyphicon-stats"] Calories: 71kcal
[bs_icon name="glyphicon glyphicon-check"] Ingredients
4 eggs
1/2 cup water (for puffier pancakes you can use sparkling water)
1/4 cup oil
1 teaspoon baking soda use baking powder if you prefer
1/2 teaspoon salt
---
[bs_icon name="glyphicon glyphicon-tags"] Instructions
Mix ingredients together in a blender.
Let batter sit for about 15 minutes.
Pour onto a hot griddle or pan over medium-high heat (about 325-350 degrees F).
Flip them when the edges start to dry.
---
[bs_icon name="glyphicon glyphicon-list-alt"] Nutrition
Per Serving (1 pancake): Calories 71; Total Fat 5.6g; Sodium 133mg; Potassium 12mg; Total Carbohydrates 2.1g; Dietary Fiber 1g; Sugars 0.3g; Protein 2.9g; Net Carbs 1.1g;