This Keto "Oreo" Cake exceeded all my expectations and it is absolutely amazing!
This is an easy-to-make keto cake recipe that you can prepare for your loved ones anytime and I can bet, it will be loved by all!
Keto "Oreo" Cake is the perfect birthday or celebration cake.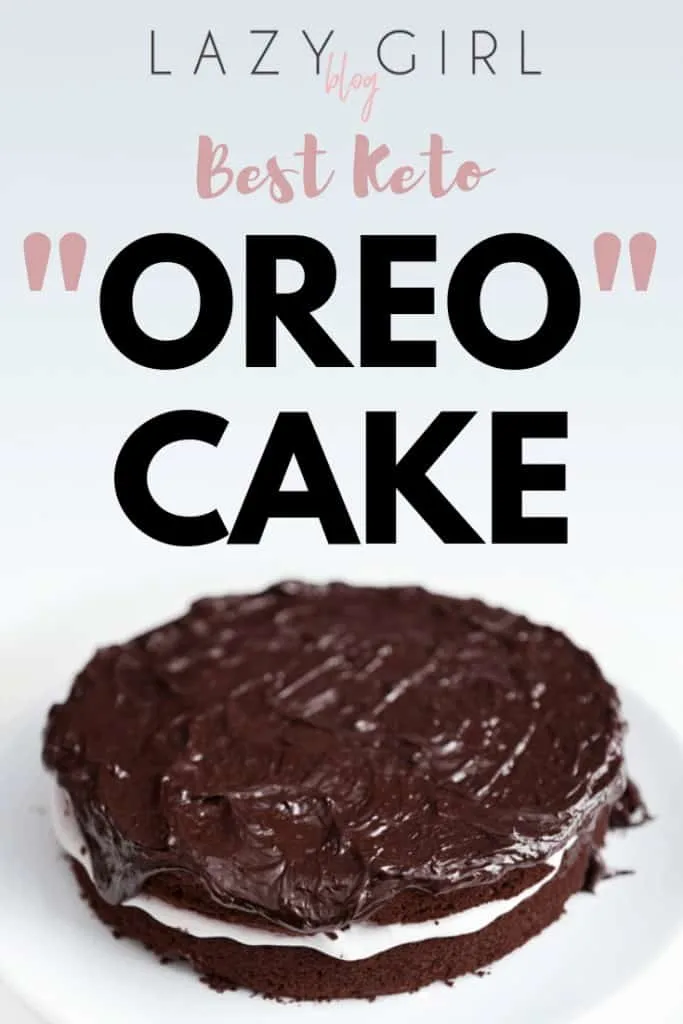 ---
This post may contain affiliate links. As an Amazon Associate, I earn from qualifying purchases for my referral at no extra cost to you! See Disclosure
---
Oreo Chocolate Cake recipe:
Ingredients
---
Crust:
---
Cream Cheese Frosting:
---
Chocolate glaze:
---
Instructions
Preheat oven to 350 degrees F
Butter and flour two 9″ cake pans
Sift the unsweetened cocoa powder, almond flour, baking soda, baking powder, and salt, and set aside.
In a separate bowl, combine the eggs, coconut oil, almond milk, sweetener, and vanilla extract.
Mix the flour mixture and egg mixture until well incorporated then pour in the boiling water slowly while mixing
Divide the batter evenly between the prepared pans and tap the pans on the counter to get rid of any air bubbles
Bake the cakes for about 28-30 minutes or until fully cooked through
Allow the cakes to completely cool, once cooled frost the cakes
Make the frosting. While heating almond milk over low heat, whisk raw egg, 1/4 cup of sweetener, and salt together in a bowl. Once the milk is heated, slowly stream just a bit into the egg mixture while whisking to temper the eggs (so they don't scramble) then combine the egg mixture into the pot of warm almond milk. Sprinkle in xanthan gum and whisk in. Bring to a gentle boil and remove from heat. Add in butter and vanilla extract and whisk together. If your xanthan gum seems to be sitting on top of the pudding, use an immersion blender to completely mix and thicken. Cover and place in the fridge.
In another bowl mix together cream cheese and 1/4 cup of sweetener until smooth and creamy.
In a separate bowl beat Whipped Cream until soft peaks form.
Mix pudding into the cream cheese mixture and gently fold in the whipped cream.
To make chocolate glaze add all ingredients to your microwave-safe bowl and microwave on medium for 30 seconds. Stir the ingredients and repeat. Continue doing this until you reach your desired consistency- usually 1 1/2- 2 minutes total.
Enjoy!
Photo Credit: Femke (Flickr)