Pizza, pizza, pizza! What more do I need to say? Pizza is just one of those foods that always sounds good.
There are so many recipes for keto pizza rolls online, but this is the best and easiest one that I have tried.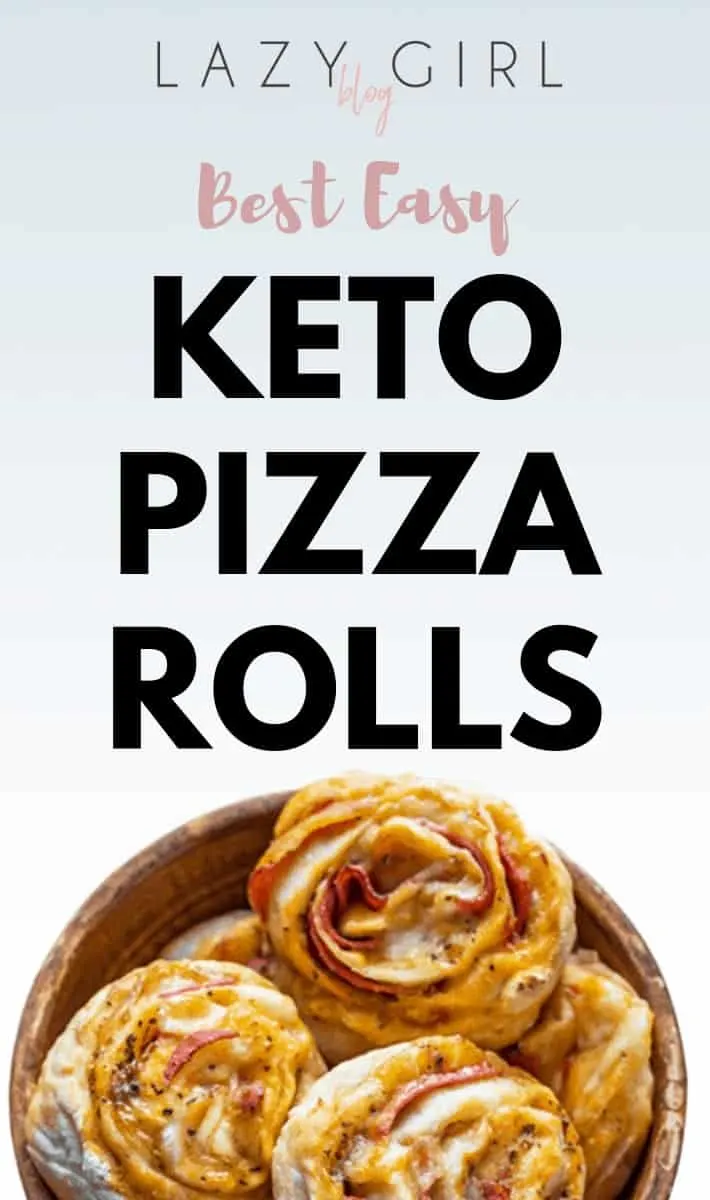 These are THE BEST KETO PIZZA ROLLS you will ever taste! It is the perfect quick snack or meal option. The texture is pretty amazing considering they are grain-free, gluten-free, nut-free, and low-carb!
Who doesn't love pizza rolls? They're the perfect comfort food, and now they can be enjoyed on a keto diet! These easy keto pizza rolls are perfect for meal prepping or snacking on the go.
Make these amazing easy keto pizza rolls for your next party or snack! These low-carb pizza bites are full of flavor and so easy to make.
Making homemade pizza rolls is a great way to control the ingredients and make a healthier version of a classic favorite.
These low-carb pizza rolls are made with fathead dough, which is a low-carbohydrate and gluten-free alternative to traditional wheat flour dough.
The dough is rolled out and filled with a keto-friendly pizza sauce, shredded mozzarella cheese, and pepperoni slices.
They are then rolled up and baked until golden brown.
---
This post may contain affiliate links. As an Amazon Associate, I earn from qualifying purchases for my referral at no extra cost to you! See Disclosure
---
Keto Pizza Rolls Recipe:
Ingredients
Mozzarella keto dough:
---
Pizza roll filling:
2 c cheddar cheese, shredded
20 olives, diced
1/2 c onion, diced
3 cloves garlic, diced
1/2 tsp oregano, dried
6 slices of ham, salami, or meat of choice
2 oz pepperoni slices (about 28 thin round slices)
1 tbsp olive oil
---
Instructions
Make the dough:
In a microwave-safe bowl, mix together Mozzarella and almond flour. Add the cream cheese and blend well.
Microwave on high for 50 to 60 seconds.
Stir the mixture, then microwave on high for another 30 seconds. Add the egg and salt.
---
Assemble the rolls:
Preheat the oven to 375 degrees. Roll dough out and slightly stretch it with your hands.
Mix cheddar, olives, onions, garlic, and oregano together in a bowl. Spread cheese mixture on top of the dough. Top with ham and pepperoni slices.
Roll dough into a log and cut it into 8 pieces. Place rolls on a greased baking sheet and brushes them with olive oil.
Bake at 375 F for 30 to 35 minutes until golden brown. Remove from the oven, and allow to cool on a baking sheet.
[bs_icon name="glyphicon glyphicon-stats"] Nutrition:
Per Serving: 274 Calories; 20.4g Fat (67% calories from fat); 19g Protein; 3.4g Carbohydrate; 0.8g Fiber.
Recipe by: lowcarbediem.com