This is the best ever Keto mac and cheese recipe. Mac and cheese is real comfort food for a lot of people and now you can have it even on a Keto diet.
I love how creamy and rich this Keto Mac and Cheese are. It sure doesn't taste like healthy food at all!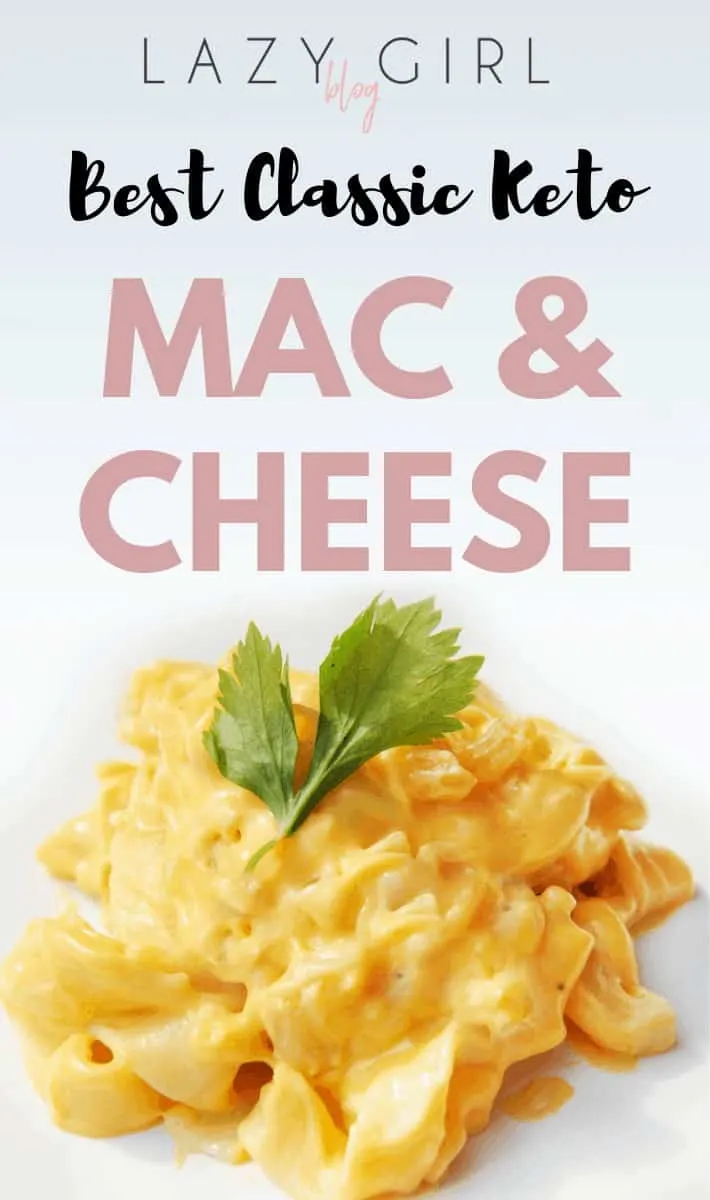 So easy to make and turns out great every time.
This Keto mac & cheese is creamy, cheesy, and colorful. The bright yellow hue comes from turmeric.
---
This post may contain affiliate links. As an Amazon Associate, I earn from qualifying purchases for my referral at no extra cost to you! See Disclosure
---
Classic Keto Mac & Cheese Recipe:
Ingredients
---
Instructions
Cut open the Shirataki noodles package and dump noodles into a colander over the sink to drain.
Add 4 cups of water and 1 Tsp salt to the saucepan, then add drained noodles to salted water and bring to a boil. After a boil, let them cook for 10 minutes.
After 5 minutes it is time to start making cheese souse.
In a separate saucepan combine softened cream cheese and heavy cream. Whisk until combined.
Whisk in shredded cheddar and fontina until fully combined. Then add salt, pepper, paprika, and turmeric.
After noodles are cooked, strain them and return them to the pan.
Add cheese sauce to noodles and stir until they are coated.
Enjoy!
Photo credit: Justsomethingcarefullycaptured (Flickr)