Enjoy a personal portobello keto pizza without sacrificing the taste. Portobello pizza is an easy and delicious way to make keto stuffed mushrooms!
The Portobello mushrooms are great as a low-carb pizza crust because they don't interfere with the taste.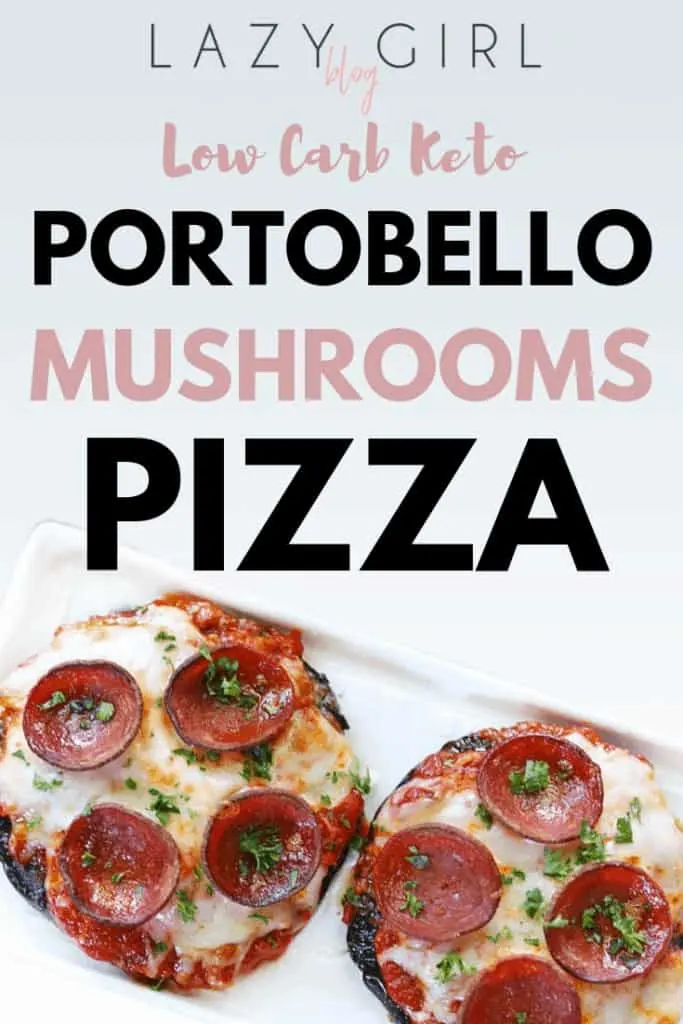 This Keto Portobello Mushroom Pizza recipe is quick with a few ingredients, delicious for the whole family, Atkins friendly, and is also low in carbs, high in nutrients, and super easy to make.
Pizza is definitely one of my most missed foods on the keto diet, not that it's something I used to make myself!
Ordering a pizza was so convenient and tasty, but also one of the least healthy options I could make.
Pizza for me was a pick me up, something I would get on the days I was feeling lazy or had had a long day at work and just wanted something delicious, fast.
---
This post may contain affiliate links. As an Amazon Associate, I earn from qualifying purchases for my referral at no extra cost to you! See Disclosure
---
Low Carb Keto Portobello Mushrooms Pizza Recipe:
Prep Time: 10 minutes
Cook Time: 10 minutes
---
Ingredients
---
Instructions
Remove the stems, and wash and dry the mushrooms with a paper towel.
Preheat the oven to 375F/190 C.
Mix the oil with the garlic, salt, and pepper in a bowl.
Brush each mushroom with the oil mixture and place them on a baking sheet.
Bake for about 5 minutes in the preheated oven until the moisture starts to come off the mushrooms, turning them over once.
Remove them from the oven, and spread the pizza sauce. Add 1-2 leaves of fresh basil and top with mozzarella and pepperoni slices.
Bake for another 5 minutes or until the cheese starts to melt.
Enjoy with more fresh basil on top.
[bs_icon name="glyphicon glyphicon-tasks"] Nutrition:
Per serving: Calories 113; Fat 6g; Protein 7g; Total Carbs 5g; Net Carbs 4g; Fiber 1g