This Keto Chocolate Peanut Butter Fudge is insanely creamy, low carb has only five ingredients, suitable for diabetics, and perfect for the keto diet!
If you want something EASY, something QUICK, something that does not involve the oven, then this rich, satisfying, and totally irresistible sugar-free keto fudge is just for you.
So here it is – the perfect recipe for a creamy, decadent, addictive chocolate peanut butter fudge.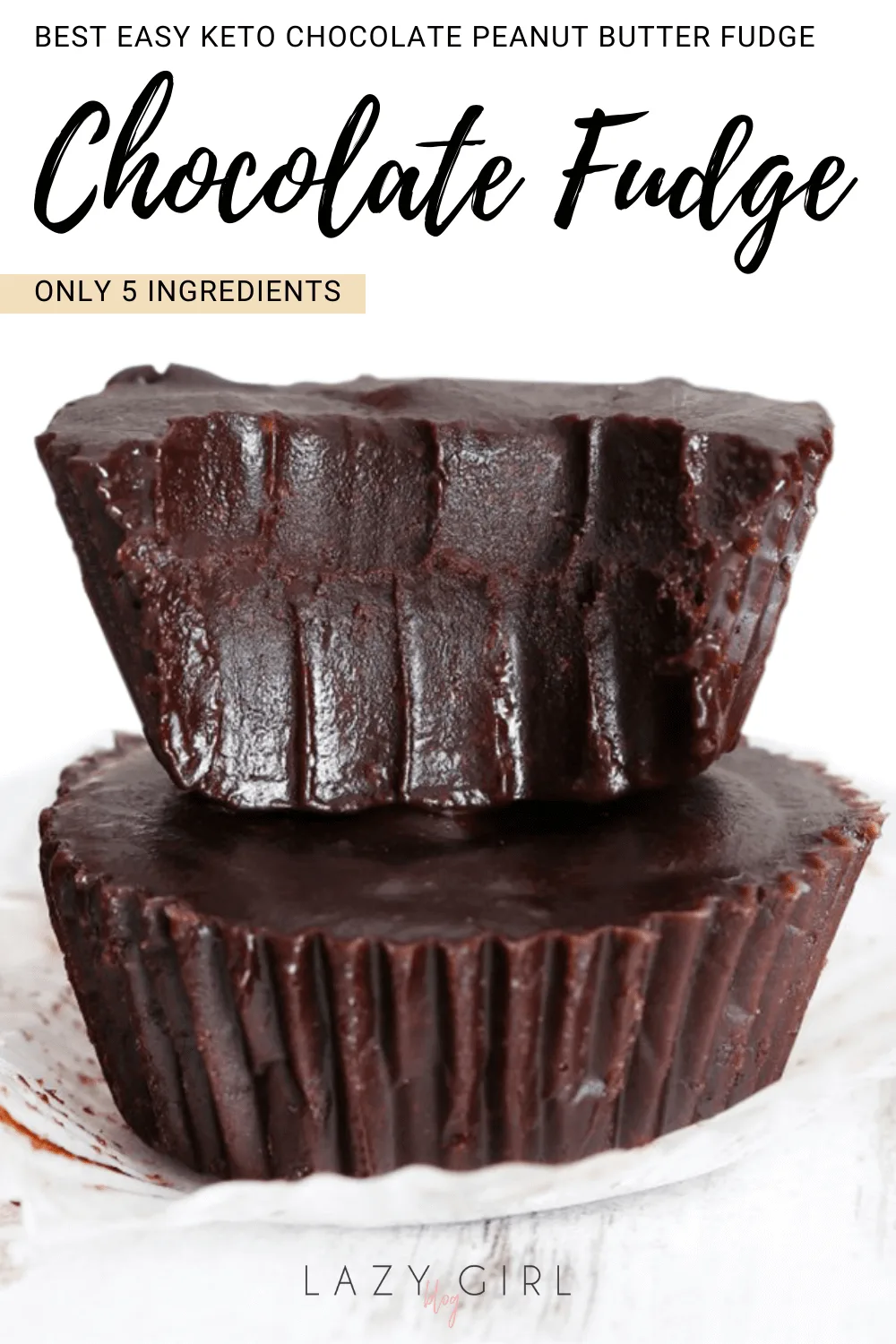 ---
This post may contain affiliate links. As an Amazon Associate, I earn from qualifying purchases for my referral at no extra cost to you! See Disclosure
---
Keto Chocolate Peanut Butter Fudge Recipe:
Prep Time: 5 min
Total Time: 5 min
---
Ingredients
---
Instructions
Melt the coconut oil and chocolate in a saucepan over low heat or in the microwave (in 30-second bursts)
Remove from the stove/microwave. Stir in the peanut butter and add the sweetener to taste
Once the mixture is combined, immediately pour the fudge into a silicone mold or into the liners.
Place in the refrigerator until set or place in the freezer for ca. 30 minutes
You can store it in either the fridge or freezer and be perfectly prepared for the next snack attack!
Enjoy!
---
[bs_icon name="glyphicon glyphicon-heart"] Notes
You should choose chocolate with at least 85% cocoa solids to minimize the sugar content.
[bs_icon name="glyphicon glyphicon-tasks"] Nutrition
Per Serving: Total Fat 7.1g; Cholesterol 7.1mg; Total Carbs 1.94g; Dietary Fiber 1.1g; Protein 2.4g;