Although inventing and trying new recipes might be very interesting, sometimes we don't have enough time for that.
It's probably every person's dream to get home quickly, open the fridge, grab ingredients and cook a nice dinner, but that's not always realistic.

Are you bored with omelets and fries? I have selected seven superb 30-minute meals to bring you new, tasty ways to mix up your menu.
---
1.
Burrito
Plate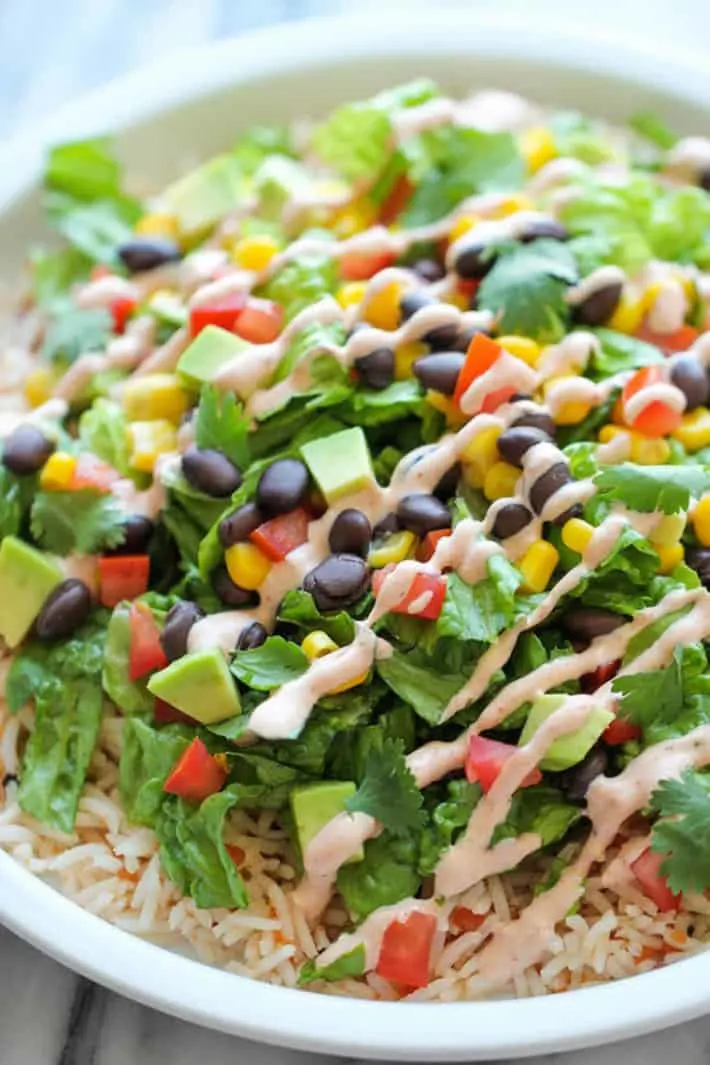 Ingredients:
1 cup of rice
1 cup of salsa
3 cups romaine lettuce, chopped
1 can corn
1 can of black beans
2 tomatoes, cut into cubes
1 avocado peeled, seeded, and cut into cubes
2 tablespoons coriander roots, chopped
1 cup sour cream
1 clove of garlic, grated
juice of 1 lime
1/4 teaspoon salt
Directions:
Combine the sour cream, garlic, lime, and salt. Put the resulting sauce aside. Cook rice, and combine with the sauce. Add the lettuce, corn, beans, tomatoes, avocado, and coriander.
---
2.
Oven-roasted Salmon, Asparagus, And Broccoli With a Creamy Sauce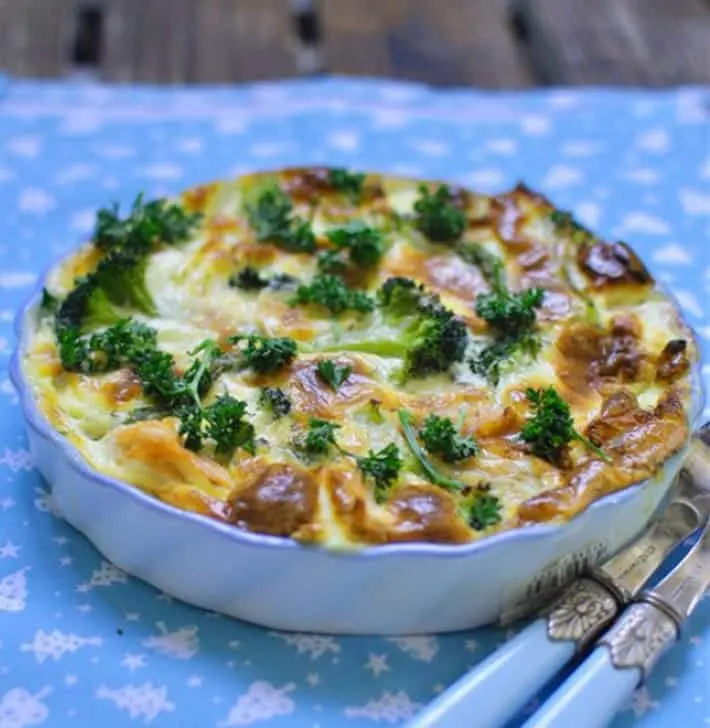 Ingredients:
10.5 oz (300 g) salmon
5 oz (150 g) broccoli
4 spears asparagus
10 fl oz (400 ml) whipping cream
2.5 oz (70 g) cheese
2 eggs
black pepper powder
salt
herbs
Directions:
Steam broccoli for two minutes and salmon for four minutes. Cut asparagus into 3-5 cm pieces. Remove skin and bones from the cooled salmon and break them into chunks. Break broccoli into small pieces.
For the sauce, beat two eggs, pour the cream, and add finely grated cheese and herbs. Mix everything well. Add salt and pepper to taste …
---
3.
Spinach Cream Cheese Pasta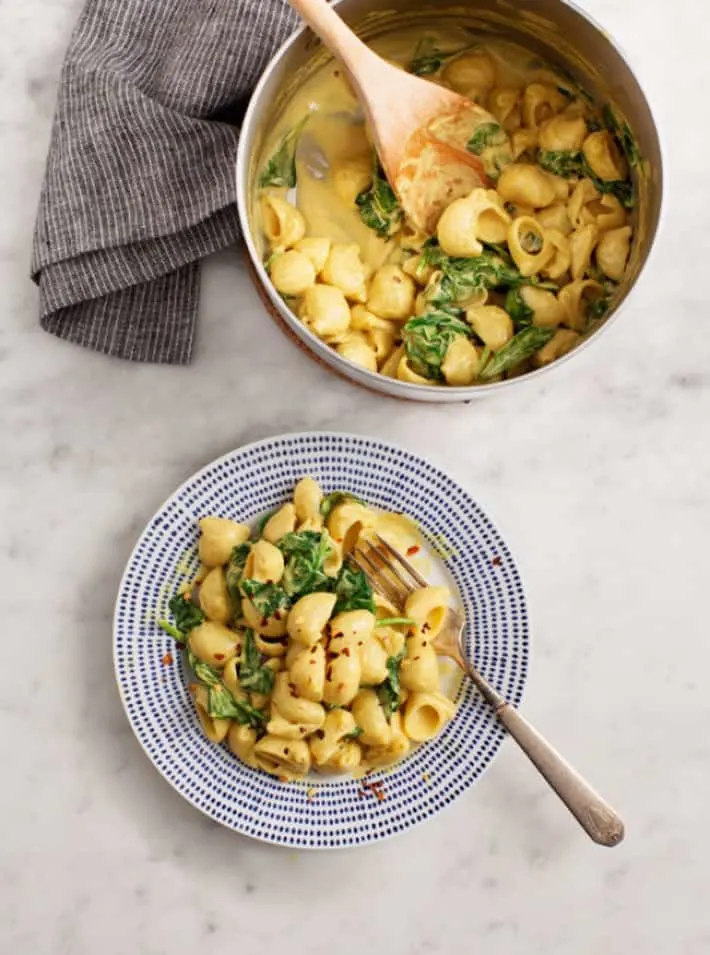 Ingredients:
5.3 oz (150 g) pasta
3.5 oz (100 g) onion
1 bunch of fresh spinach
1 garlic clove
0.4 oz (10 g) dried thyme
2.6 oz (75 g) cream cheese
1.5 fl oz (40 ml) olive oil
black pepper powder
salt
Directions:
Cook the pasta. Peel and finely chop the onion. Peel the garlic, crush it lightly with the flat of a knife, and chop. Heat the olive oil in a frying pan, and add the onion, garlic, and half the thyme.
Season with salt and pepper and sauté until transparent. Place spinach leaves in a frying pan and fries until juice appears.
---
4.
Salmon Nuggets With Vegetables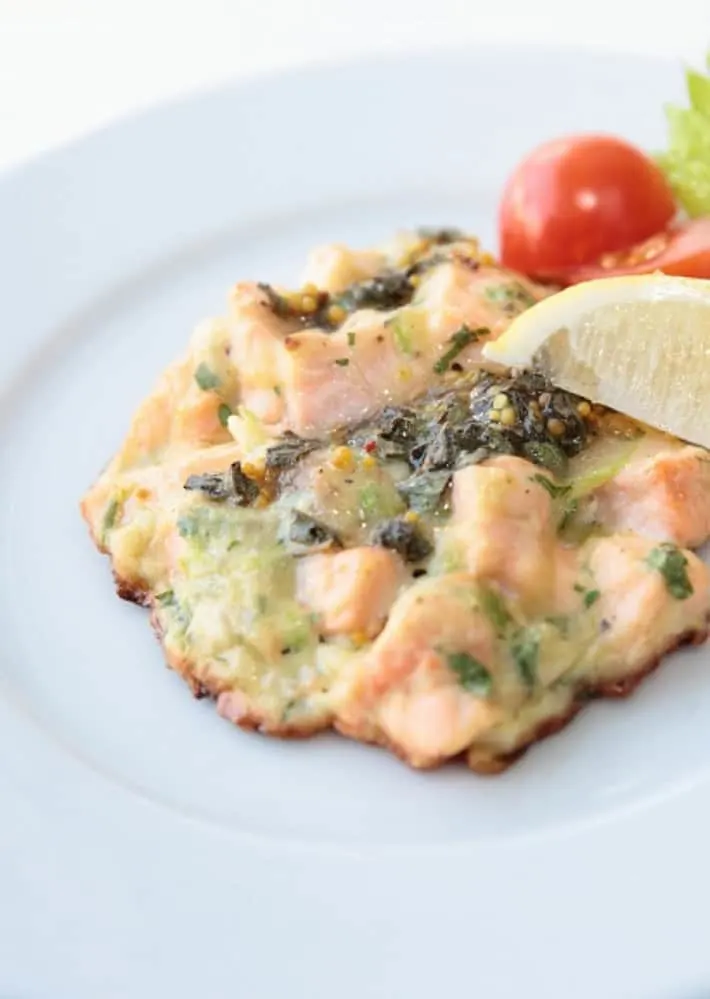 Ingredients:
9 oz (250 g) Norwegian salmon fillet
1 onion
1 zucchini
3-4 tablespoons of flour
2 eggs
2 tablespoons parsley, finely chopped
1 tablespoon oregano
1 lemon
Dijon mustard
olive oil
Directions:
Grate zucchini with a box grater using the side with the largest holes. Cut salmon into medium-sized cubes. Chop the onion and sauté it in olive oil until golden…
---
5.
Blade Steak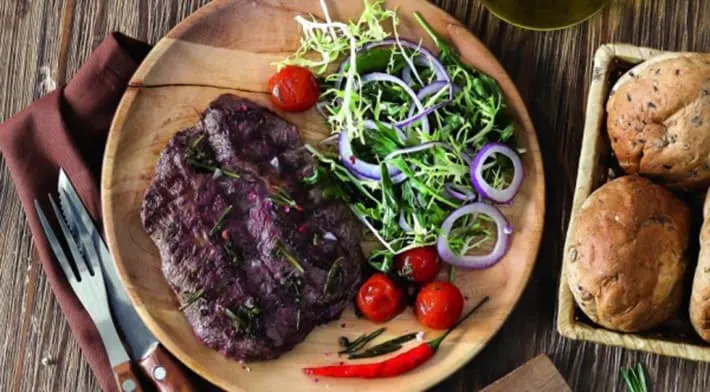 Ingredients:
2.2 lb (1 kg) blade fillet steak
sunflower oil
salt
black pepper, freshly ground
broccoli
cauliflower
cherry tomatoes
fresh herbs
Directions:
Heat up the grill pan and drizzle it with vegetable oil. Grill both sides of a steak that is 0.5 inches (1 cm) thick until the desired degree of browning is achieved…
---
6.
Sautéed Mushrooms With Herbs And Sour Cream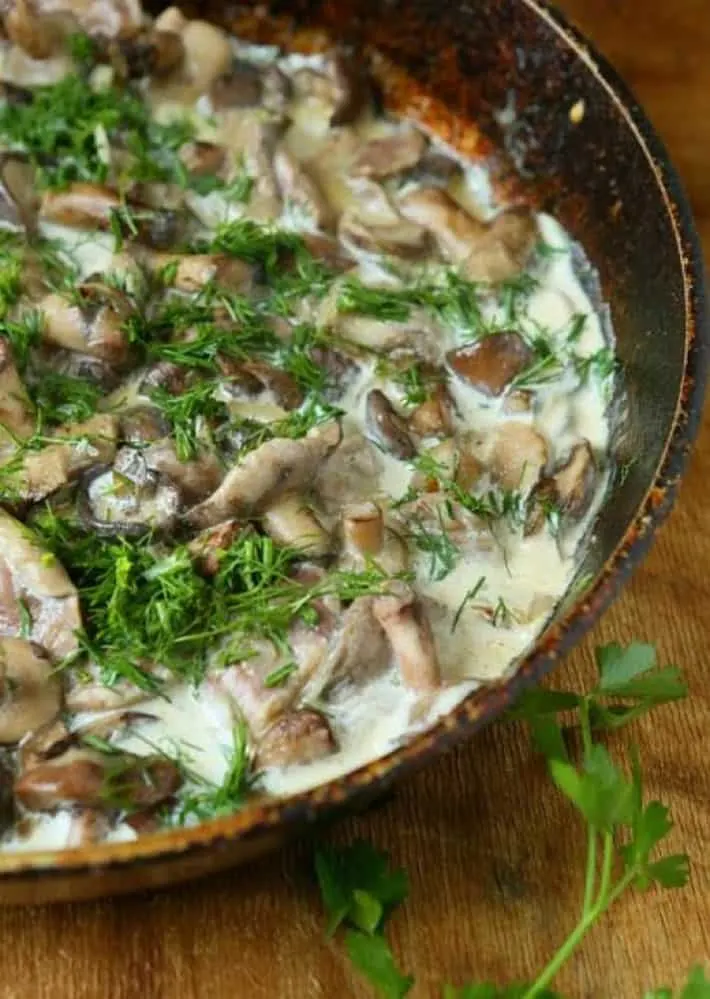 Ingredients:
10 oz (300 g) field mushrooms
3 tablespoons sour cream
1 onion
sunflower oil
salt, cumin, and curry
Directions:
Chop the onion. Slice the mushrooms. In the frying pan, heat the oil and sauté the onion until golden brown. Add mushrooms to the onion, stir well and simmer for about 20 minutes over medium heat until the liquid evaporates…
---
7.
Zucchini Spaghetti With Chili Pesto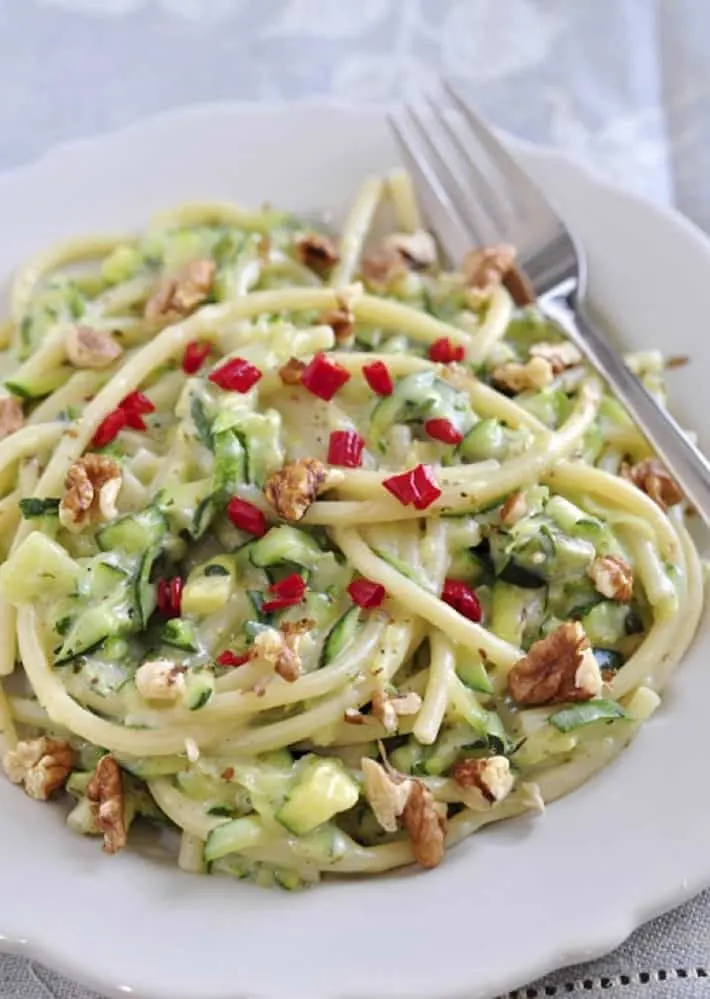 Ingredients:
7 oz (200 g) walnuts
1/2 cup olive oil
2-3 dried tomatoes
1 long red chili pepper, deseeded
4 small garlic cloves
salt
14 oz (400 g) spaghetti
1 small zucchini
1/2 lemon (juice and zest)
Directions:
Preheat the oven to 300 degrees F (150 degrees C). Roast the walnuts until golden for 10-15 min. Boil al dente spaghetti. Keep the water hot.
Combine the walnuts, tomatoes, chili pepper, garlic, olive oil, and salt. Use a blender to blend all ingredients mentioned above until smooth…
I'd love to hear your views on this …