This Keto Peanut Butter Cookies recipe is the easiest recipe that you`ll find. It uses only 3 ingredients that you probably already have at home. It takes only 15 minutes of your time and you will have the most delicious Keto Peanut Butter Cookies ever.
As you already know, I love simple and easy recipes that do not take too much time to make, and this one is just like that.
If you miss sweets on your keto diet and love peanut butter then this is the recipe for you.
These cookies are crisp and crunchy on the outside, chewy and slightly soft on the inside — just like you would expect a peanut butter cookie to be. They are delicious and super easy to make.
These flourless peanut butter cookies are just like your grandma's peanut butter cookies, but so much healthier! Since these cookies are flourless and sugar-free, they're great for keto, low carb, and gluten-free diets.
You can make them a week in advance and they still have the fresh, soft, and chewy taste the entire time.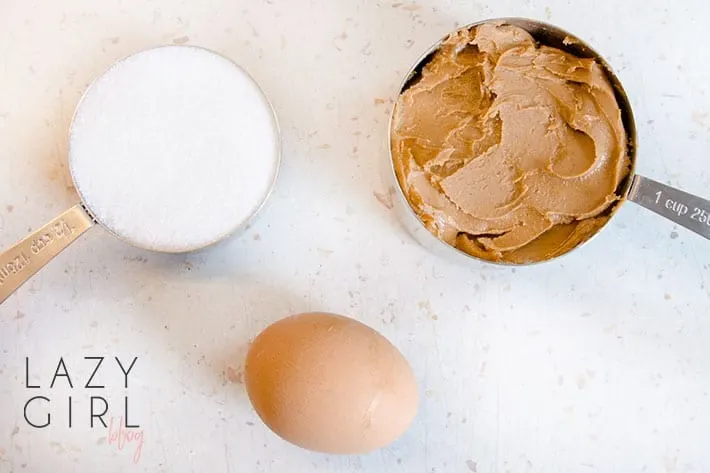 ---
This post may contain affiliate links. As an Amazon Associate, I earn from qualifying purchases for my referral at no extra cost to you! See Disclosure
---
How to make keto peanut butter cookies
---
Here's how simple and straightforward this recipe is: all you need to do is mix everything together, form it into cookies, and bake. No mixing bowls, multiple dishes, or blenders are needed.
Ingredients
– Peanut butter – try to find an all-natural kind, with no added sugar.
– Granulated sweetener of choice
– Egg
I use a tablespoon-sized cookie scoop like this to form my cookies. If you use the same-sized scoop, you should end up with about 14 keto cookies.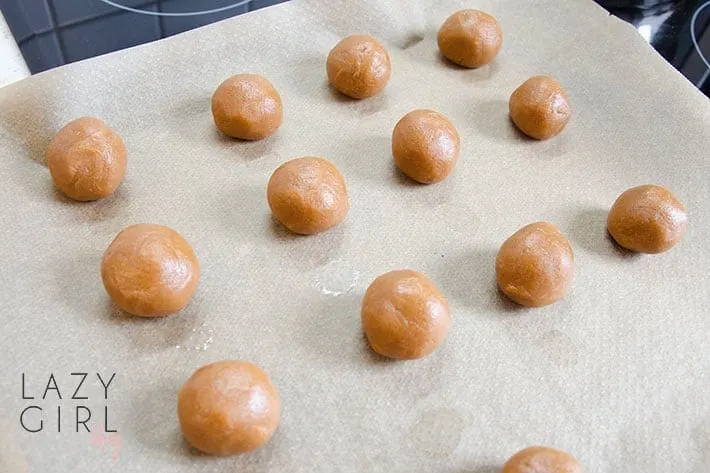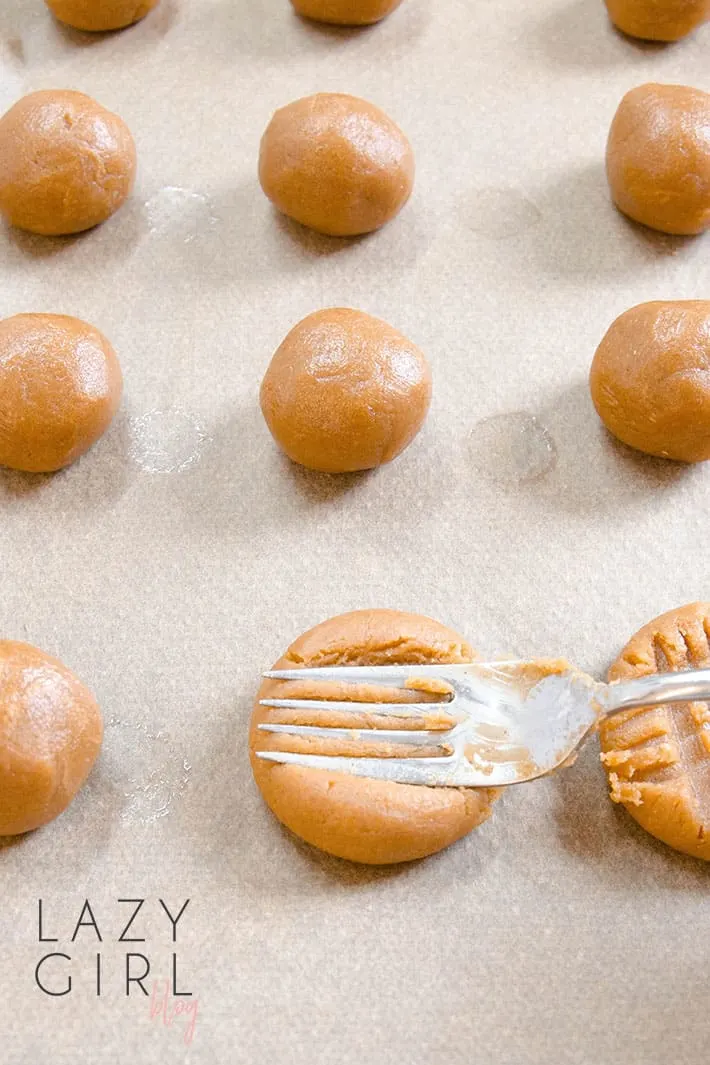 And one of the best things about this low-carb cookie recipe is how quickly these cookies bake. Just 8 Minutes at 350 Degrees is all they need.
These cookies won't spread much as they bake. They are quite soft when they come out of the oven. Let them cool completely before serving since they will harden as they cool.
How to store and freeze peanut butter cookies
---
After the cookies have completely cooled, store any leftovers in an airtight container or resealable bag.
You can store your keto peanut butter cookies in a sealed container at room temperature for up to 2 weeks. You can also refrigerate them, and those will keep for up to 1 month.
Did you make this 3-Ingredient Keto Peanut Butter Cookies recipe? Tag me on Instagram so I can see! @lazy_girl_tips
Leave a comment, rate it, pin it, share it, and don't forget to tag a photo #lazy_girl_tips on Instagram. I'd love to see what you come up with. Cheers, friends!
If you like this recipe share it with your friends and (..of course..) pin it for later. 🙂