Are you the type of person that constantly likes to change the decor in your home and backyard?
Is your significant other a little tired of the credit card charges for new furniture when according to them, the old pieces were just fine…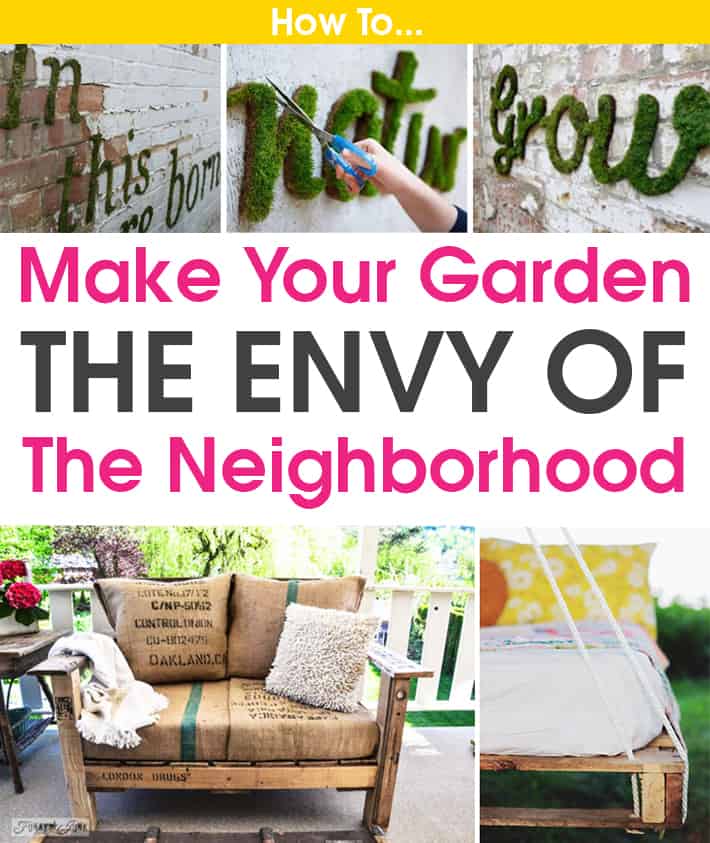 If so, you are likely the creative type, highly influenced by your surroundings.
After a while, you get tired of looking at the same old furniture and you want something new, no matter if you really need it or not.
If this sounds like you, you sure know how to keep your house guests guessing, and your own family too.
Gardens are a source of beauty. They are also a sanctuary from the hustle and bustle of daily life. Something as simple as hearing songbirds in the morning can help you start your day on the right note.
These epic backyard hacks prove that you don't need to shop at fancy patio furniture stores to score the best outdoor accessories in town.
---
Hanging Garden Bed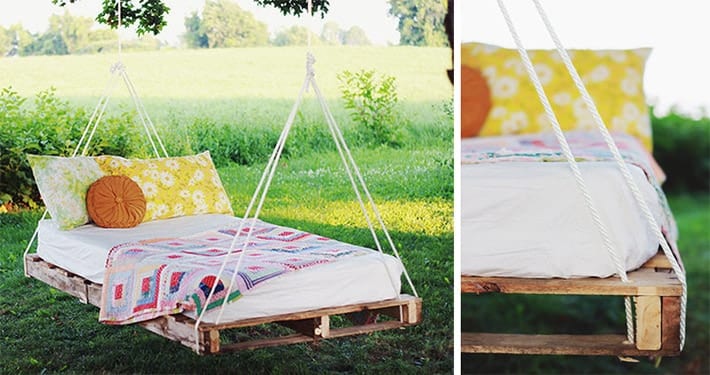 Careful with this tutorial– you might end up spending a lot of time in the sun! This garden bed is everyone's dream.
Here are a couple of great tutorials on building a hanging bed or swing bed.
It's easier than it looks, basically just requiring sturdy overhanging support, a frame, some chain or rope…and a comfy mattress or pad and pillows! This could make a great front porch project as well.
Click Here For The Full Tutorial
---
Pallet Wood Chair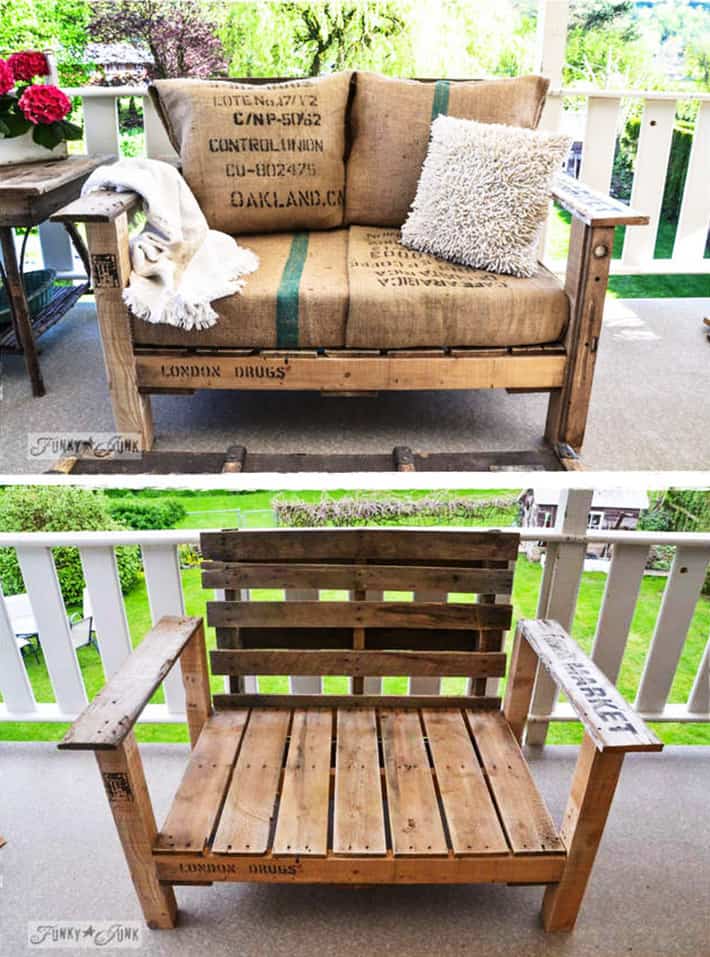 Desiring something super unique, this 2 full pallet chair was whipped up in a couple of hours, and is PERFECT for the non-builder types!
This great chair is so easy to make, and it looks great. It's huge, too, making it perfect for patio lounging.
Click Here For The Full Tutorial
---
Family Stepping Stones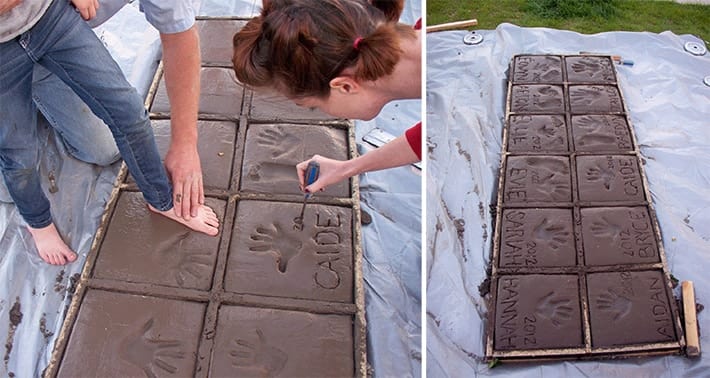 These are so cute! Put your families' handprints and footprints in your stepping stones for the perfect garden walkway.
This was a great alternative to marking in a driveway or patio.
Click Here For The Full Tutorial
---
Moss Graffiti

This way you can literally green your walls: create whimsically-shaped words and images out of living moss to decorate your outside walls.
Don't limit your garden to the soil. Use this great tutorial to add green and beauty to the walls too!
Click Here For The Full Tutorial
---
Glowing Planter Pots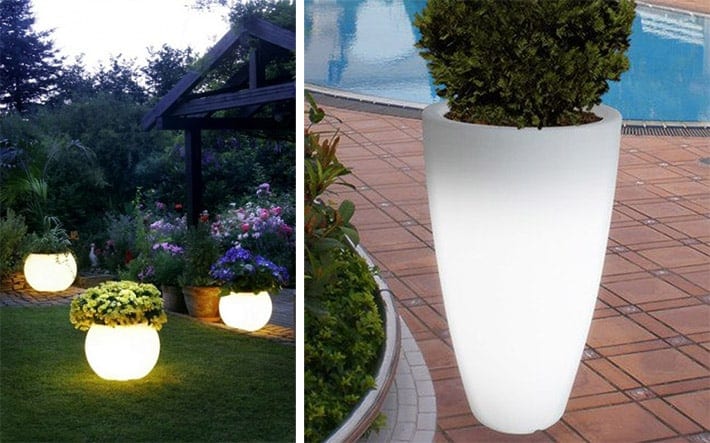 Your garden should look stunning no matter what time of the day!
For a breathtaking appearance at night, cover your pots with glow-in-the-dark paint.
There are many different stylish and practical ways to light up your outdoor space.
Lights can be mounted on walls, allowing you to light up a specific area with ease without taking up any space.
Click Here For The Full Tutorial
---
Leak-Proof Water Blob

No pool? No problem! This fun tutorial will have all the kids wanting to hang out in your yard! Keep them cool and safe this summer with a water blob.
I am sure you have seen these water blobs circulating on Pinterest and all over your favorite blogs.
And – for good reason! Water blobs will keep the kids entertained for hours.
The only problems that seem pretty universal with the duct tape method are that they take a long time to prep – and they leak within minutes! This tutorial is a little different.