This is the year to go someplace epic. Exotic places are trending and new destinations are emerging. And several of them are more affordable than you might think.
Catch a total solar eclipse in the Faroe Islands, see The Hobbit movie set's Hobbit holes on a New Zealand farm, or check out the new ecotourism hot spot dubbed "the next Costa Rica."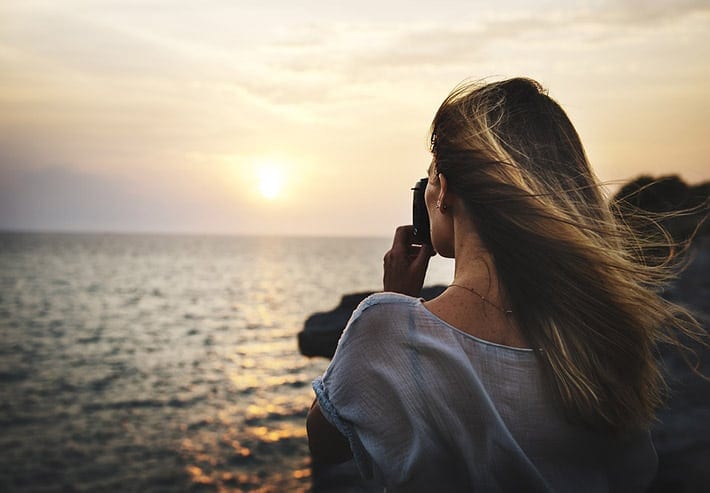 This roundup of dream trips also takes you to Cuba and a few other emerging destinations where travel restrictions are loosening and the U.S. dollar goes a long way.
---
List of Affordable Travel Destinations:
1.
Cuba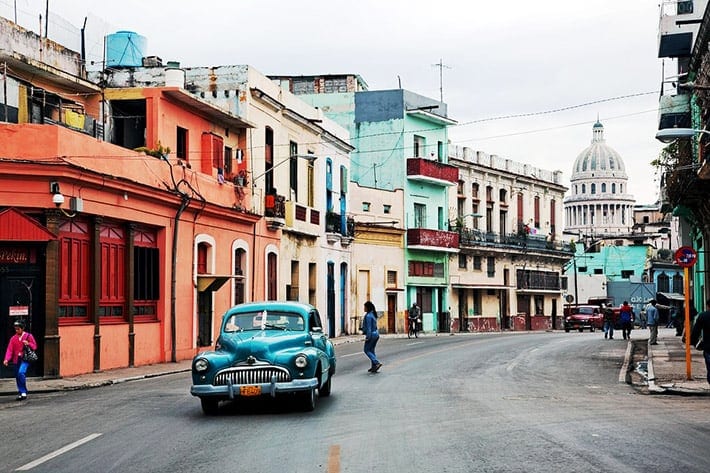 Travel to Cuba has been off-limits to American tourists for decades, but U.S. government restrictions are loosening, giving the curious a first glimpse at the country just 90 miles to the south.
President Obama announced that—for the first time since the Cuban Revolution that brought Fidel Castro to power in the 1950s—talks have begun to restore full diplomatic relations.
For now, Americans can travel to Cuba only with a tour company that holds a special government cultural exchange license through the newly established People-to-People program.
Take a trip sooner rather than later to see Cuba in its most authentic state, before McDonald's and Starbucks find their way onto street corners.
If You Go: Natural Habitat's Undiscovered Cuba tours give you the chance to experience Old Havana's restored architecture, lively salsa music, and big 1950s American cars cruising the streets.
You'll tour tobacco farms and hike virtually unknown national parks as you talk politics and issues with Cuban scientists, naturalists, academics, farmers, community activists, artists, business owners, and more.
---
2.
the Faroe Islands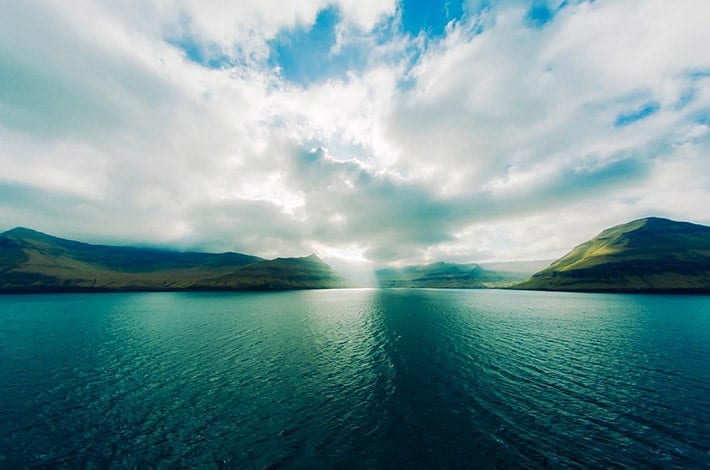 Situated in the heart of the Gulf Stream in the North Atlantic at 62°00'N, the Faroe Islands lie northwest of Scotland and halfway between Iceland and Norway.
The weather is maritime and quite changeable, from moments of brilliant sunshine to misty hill fog to showers.
The Gulf Stream encircling the islands tempers the climate. The islands received top marks for their preservation of nature, historic architecture, and national pride.
The Faroe Islands are on top of the most appealing destination in the world. Rated ahead of the Azores, Lofoten, and exotic islands such as Bermuda and Hawaii, the Faroe Islands received these remarks from the panel: "Lovely unspoiled islands – a delight to the traveler."
The islands earned high marks for the preservation of nature, historic architecture, and local pride.
If You Go: Although small and remote, the Faroe Islands are packed with unique and authentic adventures for every kind of visitor. The setting is a colorful and truly stunning place.
The Faroese nature is very real, always challenging you to explore it by sea or land. Just be ready to give it an open mind and you will have the experience of a lifetime. The Information Offices around the islands are ready to help you make the most of your trip.
---
3.
Oman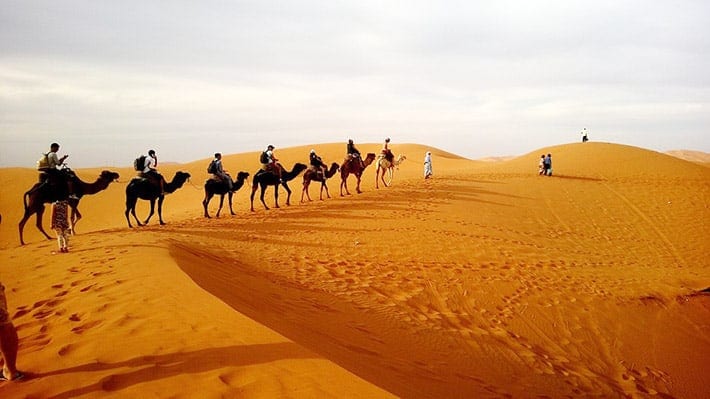 On the southeast coast of the Arabian Peninsula next to the United Arab Emirates, Oman is a peaceful Middle Eastern gem with stunning beaches, mountains, forests, and deserts that stretch for miles.
Only since 1970 has the oil-exporting country established infrastructure of roads and ports, and then resorts, gradually emerging as a tourism destination.
Visitor statistics show a 32 percent jump over the past few years, and Oman tour operators expect to see more growth with several recent new developments: the Opera House in Muscat, international standard golf courses, the Alila hotel opening, luxury catamaran boat trips, and luxury tented beach and desert camping.
If You Go: Get an authentic Arabian experience with Mountain Travel Sobek's Oman Explorer tour, one of the tour operator's new bucket-list trips.
The trip takes you "Wadi bashing" along rocky river beds in a four-wheel drive. You'll also camp in luxury tents on the beach and stroll through Omani villages without a trace of Western influence.
---
4.
Singapore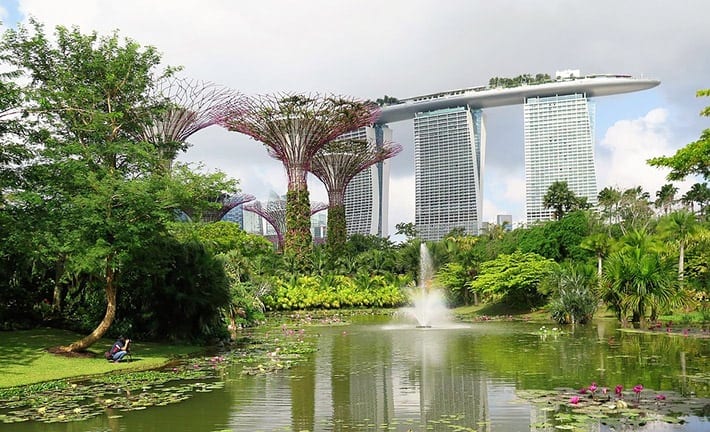 Singapore is a cosmopolitan city-state that became independent from the British in 1965 and is now one of the world's leading economic centers in shipping and banking.
This place is expensive by Southeast Asian standards with everything costing about double what it does elsewhere in the region.
While most people come here for a couple of days just to "do" Singapore and check it off their bucket list, over the past few years, the city has shed some of its stuffy nature and become a much more fun city.
There's a lot to do here from incredible tropical parks by the Malaysian border, delicious and cheap Chinese and Indian food, shopping, fun theme parks, beautiful beaches, and a world-class zoo.
If You Go: Singapore has many sides. You can take in Little India, Arab Street, and Chinatown before heading for a cosmopolitan night out hosted by some of the world's top DJs, or delve into the wild at a rainforest nature reserve and search for inner peace at holy temples. These are the top things not to miss in Singapore.
---
5.
Myanmar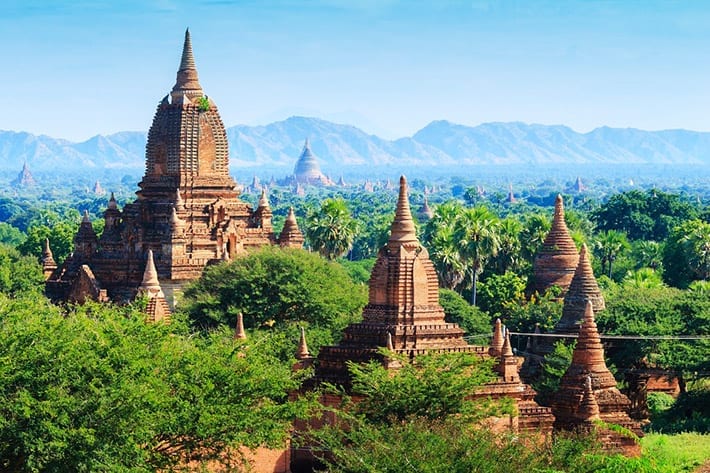 Although it is quickly modernizing, Myanmar has held onto its traditions.
Locals still wear sarong-like longyi attire and prefer to travel by canoe or horse-drawn carriage. The temples of Bagan are a true must-see, on par with the pyramids in Egypt or Angkor Wat.
If You Go: Both the Global Basecamps' Trekking & Temples tour and the Go-Ahead Tours' Myanmar: A Cultural Journey through Burma tour takes you to Bagan to see one of the world's largest collections of Buddhist temples.
The tours also include visits to the gold-plated Shwezigon Pagoda, an important Buddhist pilgrimage site where sacred relics are enshrined.
---
6.
Nicaragua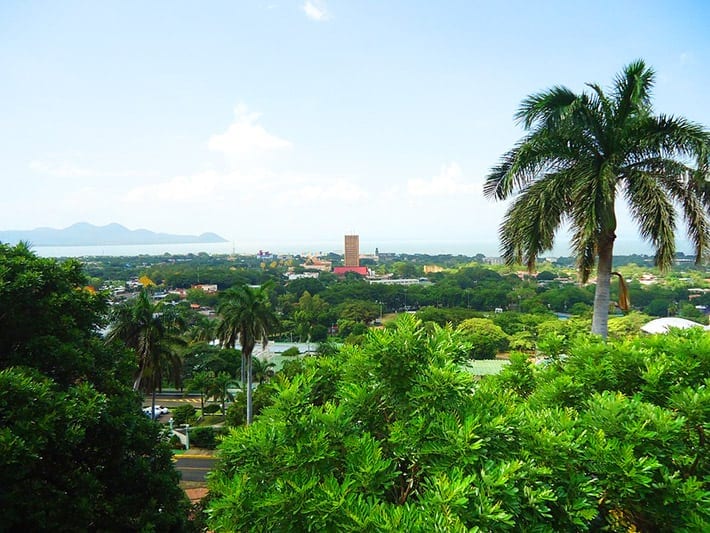 Tour companies are calling Nicaragua the next Costa Rica. This verdant ecotourism hot spot has untouched rainforests for hiking, an active volcano where you can go "ash boarding," and quiet beaches that draw international surfing competitions.
In Nicaragua, you'll avoid the crowds of neighboring Costa Rica and find prices that are nearly half of what you'd pay across the border.
The country also just opened its first five-star resort, Mukul Beach, Golf & Spa, and ocean-view villas are surprisingly affordable.
In spite of Nicaragua's war-torn past, perceptions of the country are changing. Nicaragua scored the highest for security levels among Latin American countries in a 2013 Gallup poll.
If You Go: Wander the charming Spanish colonial city of Granada, home to the new boutique Tribal Hotel. The Inn at Rancho Santana opens on the southwest coast this March.
In November, the new Emerald Coast Airport opens, offering connecting flights to the beach from Managua's international airport.
---
7.
South Africa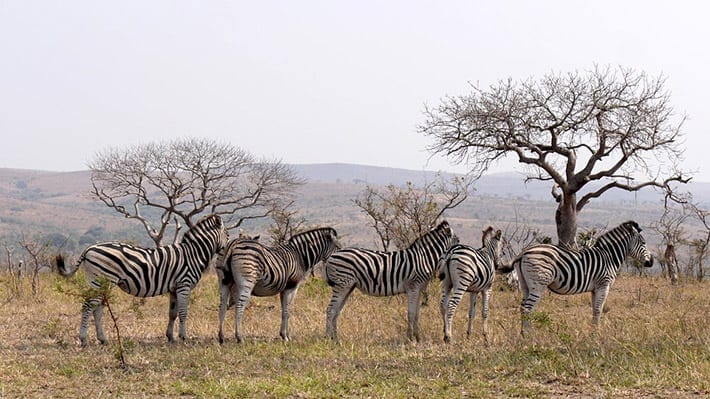 Once you pay for airfare, this country is an excellent value destination, especially as the U.S. dollar is strong against the South African rand.
Last year, Cape Town was named the 2014 World Design Capital and was transformed by more than 460 design projects.
The initiative spurred tremendous growth in the city's arts and culture, says Shaheed Ebrahim of Escape to the Cape tours. Don't miss the new iconic sites, revamped public squares, quaint neighborhood markets, and design quarters.
If You Go: The smarTours South Africa Highlights & Safari tour hits the Nelson Mandela sites as well as Cape Town, Table Mountain, and Kruger National Park. It also includes a safari experience in the Hluhluwe Game Reserve.
---
8.
Lithuania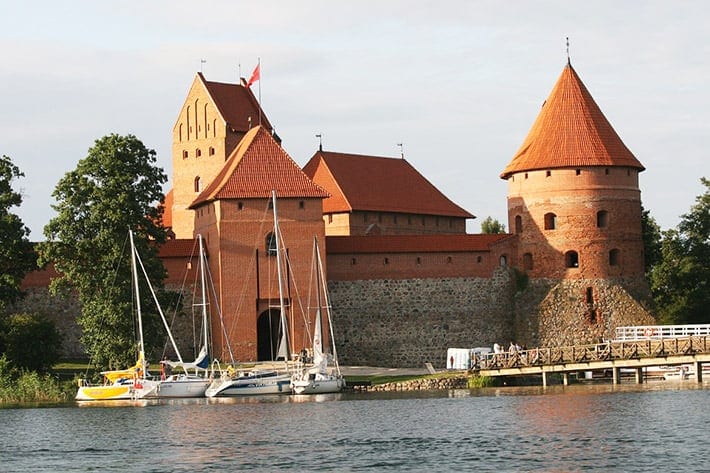 The European Union welcomed Lithuania into the Eurozone on January 1, 2015, when the country became the last of the three Baltic states (after Estonia and Latvia) to officially adopt the euro.
Now that it's easier to make electronic payments and access cash via ATMs, tour companies anticipate that an influx of travelers will visit this relatively undiscovered gem.
"Lithuania is like a piece of Old World Europe you haven't seen before, yet it's very sophisticated, fresh, and new," says Barbara Banks of Wilderness Travel.
If You Go: Wilderness Travel will debut a new cruise route this year that includes Lithuania: Summer in the Cities of the Baltic.
It will stop in Klaipeda, a center for amber jewelry and home to one of the largest amber museums in the Baltic.
If you're touring on your own, take a side trip to the country's capital city of Vilnius to see the beautiful architecture in Old Town, a UNESCO World Heritage site, and one of the European cities that was never bombed in World War II.
---
9.
New Zealand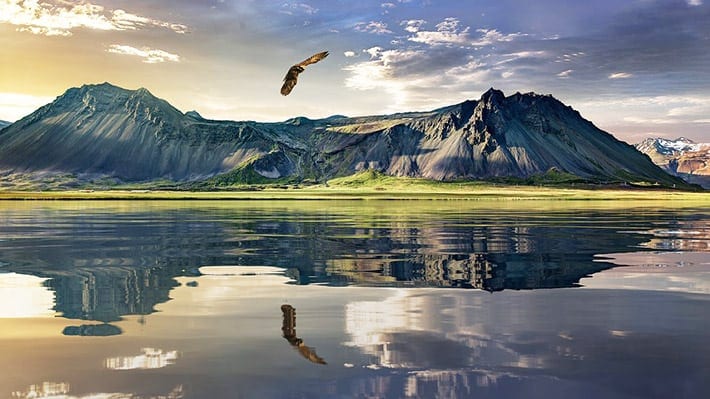 Last December, a week after the third Hobbit film in the popular series debuted worldwide, London's Daily Telegraph announced that New Zealand (the real Middle-earth) was voted "Best Country" by readers in the newspaper's annual Travel Awards.
Tourism officials expect to see an upsurge in travel to the country and its filming locations, as they did with the release of the first two movies.
Also highly anticipated this year, the Cricket World Cup will take place in New Zealand in February and March, and a new luxury Sofitel hotel will open in Wellington to fill a hole in the five-star market.
If You Go: On a picturesque farm, you can tour the Hobbiton movie set, kept intact from The Lord of the Rings and The Hobbit film trilogies.
See Hobbit holes, the Green Dragon Inn, the Mill, and other gardens and structures that appeared in the movies.
Then go meet New Zealand's indigenous Maori people, learn their customs, and share a traditional feast. Collette's A Down Under Adventure and Audley Travel's New Zealand tours include these experiences.